Why BA?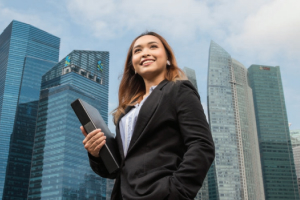 Customise your own learning experiences with choices of specialisations, industry immersion pathways, 10 minors outside of your diploma, and our unique Business Digitalisation Track!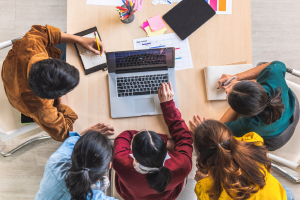 No exams in Year 1! So you can focus on honing industry-relevant skills and competencies through meaningful learning experiences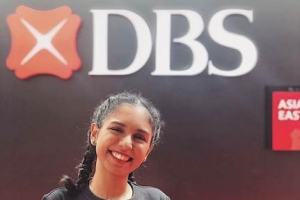 Gain accreditations with professional bodies and work with big brands on real-world projects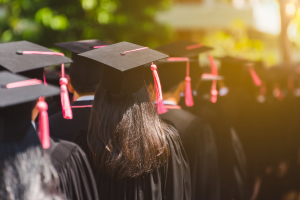 9 in 10 BA students admitted into local/overseas universities –
Many UK & Australia universities even offer more than one-year exemption for degree courses

About the School
At Ngee Ann's School of Business & Accountancy (BA), where some of the most sought-after business courses are housed, you will graduate with a reputable business diploma – the gateway to a promising future! Whether you're pursuing further studies or work, or aspiring to become your own boss, your BA diploma will give you a head start.


Future-ready Curriculum
With more businesses embracing green practices in their operations, sustainability concepts have been integrated in all courses offered by BA. This will help you to be better equipped to drive positive change and spearhead environmental, social and governance (ESG) efforts in the workplace.
What's more, all BA diplomas are well plugged into the digital future. Thanks to our Business Digitalisation Track and modules in Business Analytics and Digital Business Solutions, you will be ready for the digital economy, regardless of the industry you choose to enter. Our curriculum will provide you with skills that are transferrable across multiple sectors to future-proof you in a world that is constantly disrupted by digitalisation.
Gain Skills through Gamified Experiences
All freshmen will undergo a common broad-based curriculum in the first year, so that you acquire foundational business knowledge and skills. You will take the Makings of a Business and Kickstart a Business modules that will give you insights into the exciting world of running a business! Delivered through game play, you will form project teams to take part in experiential learning that simulates real-life business operations in these modules.
This also means that there will be no exams, as assessments will be based on your projects and hands-on learning, giving you more space to explore your interests and passions.
Design Your Own Learning
At BA, you are free to customise your own learning by choosing from a variety of specialisations and pathways that will prepare you to seize opportunities in emerging areas and prepare you for in-demand roles in the business industry. For example, in your final year, you can opt to go on the one-year JobReady Programme, the Business Digitalisation Track, or a local/overseas internship.
Rich Industry Exposure
With our curriculum co-developed, co-delivered and co-assessed by industry experts, you will experience industry-relevant learning through projects, workshops, industry mentorship and regular consultations. To ensure career-readiness, your learning is designed around key job functions, so that you will be equipped with in-demand skills. You will also work on real-world business challenges through a variety of integrated and capstone projects sponsored by our partners.
With our extensive industry network, you will gain wide and varied internship experiences across different sectors. From multinational corporations, start-ups to local companies, you can have a taste of different workplace cultures. Some of our partners include OCBC, DBS, EY, KPMG, RSM, HSBC, Robert Bosch and Resorts World Sentosa.
Module Exemptions and Accreditations
Our well-established diplomas enable you to enjoy module exemptions for your degree pursuit with reputable universities, as well as accreditations with professional bodies such as the Association of Chartered Certified Accountants (ACCA), Chartered Institute of Management Accountants (CIMA), Institute of Chartered Accountants in England and Wales (ICAEW), Institute of Banking & Finance (IBF), Capital Markets and Financial Advisory Services (CMFAS), Singapore College of Insurance (SCI) and Institute for Human Resource Professionals (IHRP).
This means you will complete your degree or professional examinations ahead of others. There are also opportunities for you to pursue a SkillsFuture Work-Study Programme (WSP) that will help you get a head start in your career!
Full-time Courses

Part-time Courses
What Students/Alumni Say
Highlights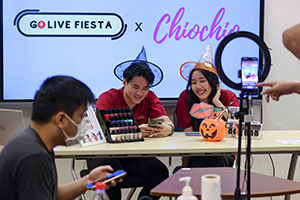 A Laz-ting Partnership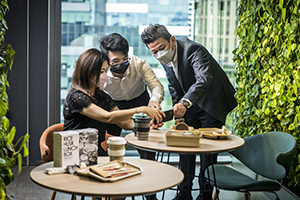 Helping SMEs Go Digital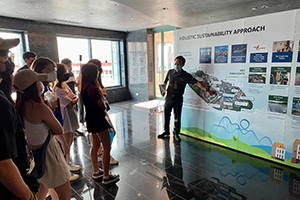 Green Ideas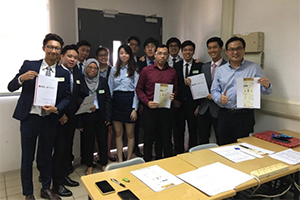 Building a Cashless Future
Accolades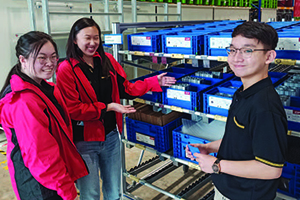 Flying NP's Flag High
International Trade & Business students Lee Jia Ying, Sim Jie Ee and Tan Yu Jie represented NP in the Transportation & Logistics - Freight Forwarding Category at the WorldSkills Competition 2020, a global competition of vocational skills. Jia Ying also won a gold medal in the skill area.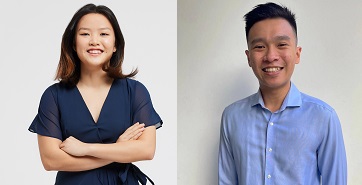 Our Outstanding Graduates
Our BA diplomas prepare our graduates well for further studies and beyond, with many of them scoring prestigious university scholarships. For example, Business Studies graduate Pearlyn Koh (left) received the Enterprise Singapore Global Executive Scholarship to pursue a degree in business administration at NUS Business School.
In addition, Accountancy graduate Lee Koh Chin (right) was awarded the Public Service Commission (PSC) Scholarship in 2021. He will be studying accountancy at NTU.
Video Showcase
Contact
Blk 72 Level 9, 535 Clementi Road
Singapore 599489
(+65) 6797 8868
npbaofficial