We know how important it is to strike a balance between work and play. That's why NP has multiple hangout spots for you to let your hair down, unwind and have fun with your friends after a long day. Here's a sneak peek of all the best locations around campus!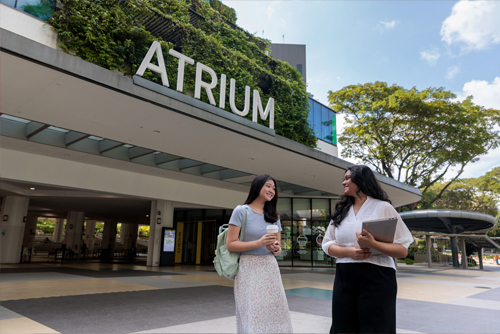 Atrium
You'll never go hungry while studying at the Atrium. Conveniently located at The Atrium @ Block 1, you can always grab a snack from Cheers or one of the vending machines while studying at this breezy location. The Atrium even houses our hottest campus radio station, Radio Heatwave, managed entirely by students from our School of Film & Media Studies.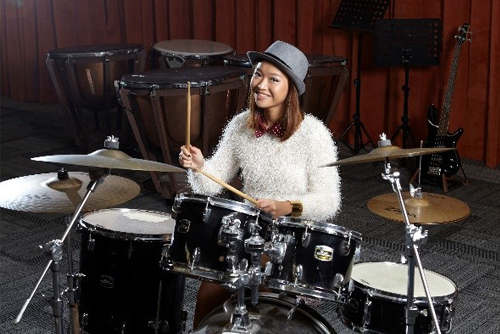 Studio 27
Looking for a place to chill out with your friends? Meet Studio 27, our snazzy digital playground where you can find a recording studio, Wii stations, digital editing studios and a fully equipped jamming studio.

Block 22
Here's our fave student hang-out area! The 'green' building has cool spots for studying, relaxing and bonding. There are project rooms, a multi-purpose hall, rooftop tennis courts and an open deck for dance practices or skit rehearsals.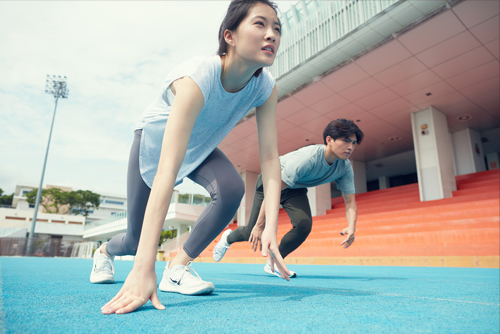 Sports Complex
Stay on top of your game with our sports facilities and services here at NP! Visit our sports complex which boasts a state-of-the-art gym (GymWerkz), running track, various courts, studios and physiotherapy services.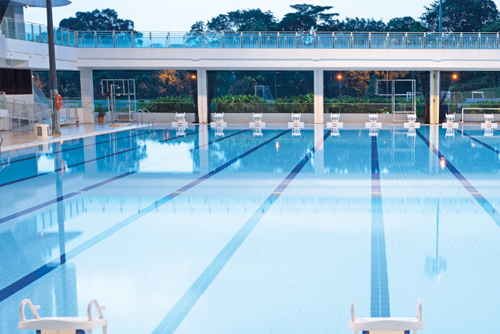 Swimming Pool
Our Olympic-sized swimming pool is popular with many students and CCA groups. Whether you're looking to squeeze in a leisurely swim between classes or training for water polo, we've got you covered.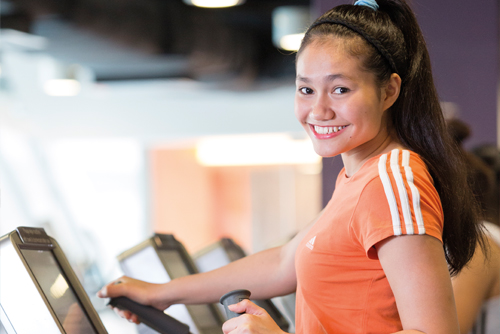 NP GymWerkz (Block 16, Level 2)
Jog on the treadmill while enjoying a view of our Olympic-sized swimming pool. Catering to NP students, the equipment found at GymWerkz is comparable to those found in commercial gyms!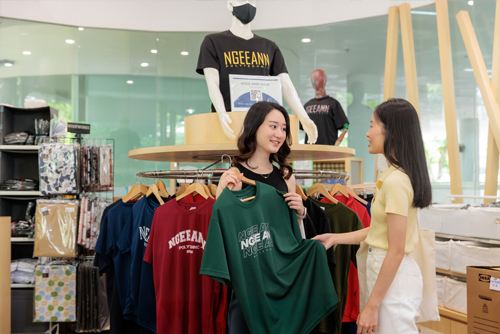 The Ngee Ann Shop
Deck yourself out with the latest Ngee Ann tees and show off your NP pride! Find all the exclusive merch you need at The Ngee Ann Shop @ Block 58 today!

Check out our Auditoriums
here!