Why SOE?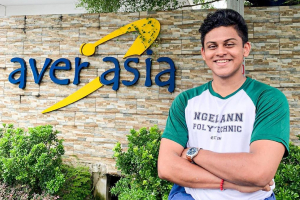 Gain excellent industry exposure from Year 1 with our Induction Programme, industry-centric curriculum; and industry-sponsored projects.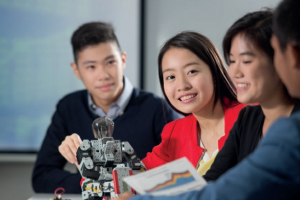 We offer a choice of 8 diplomas and a Common Engineering Programme to provide a strong engineering foundation as well as a wide range of specialisations to match your interests and aspirations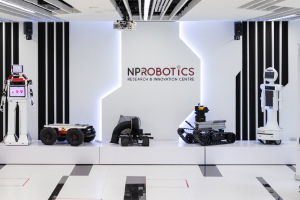 Acquire valuable skills in emerging technologies such as robotics, autonomous systems, artificial intelligence and data analytics at NP's Robotics Research & Innovation Centre
An established engineering school, SOE has nurtured illustrious alumni who have made their mark in diverse fields and scored academic distinctions including the prestigious PSC scholarship. You could be the next!
About the School
Learn. Create. Innovate. At the School of Engineering (SOE), we empower you to do all that, and more. With 8 diplomas and 1 common engineering programme, you will have limitless opportunities to be a changemaker in your chosen field.

Explore your passion for learning and innovation with a broad-based curriculum that trains you in core competencies and emerging technologies. Along the way, we will equip you with multidisciplinary skills to develop engineering projects which benefit the community and make your learning more purposeful. You could even be working with professors from NUS, NTU and SUTD on real-world projects in artificial intelligence and data analytics!

You can look forward to hands-on learning in state-of-the-art facilities like the Robotics Research & Innovation Centre, simulators, and research and testing labs. Developed based on industry standards, these will ensure that you gain practical experience in relevant skills for an added edge in your career.
Gain a unique chance to shape the Singapore of tomorrow through the Future City Programme, interacting with organisations and government agencies on urban and infrastructure projects via mentorships, curated learning journeys and internships. Discover more about dedicated applications and solutions, in-demand skills and exciting career paths – directly from the experts who are building the cities of the future.
Can't wait to embark on your dream career? SOE's strong industry ties will give you a head start through company visits, induction programmes, and internships. With your in-demand suite of skills, you will be a versatile graduate, ready for a dynamic career in diverse industries.
Full-time Courses
Part-time Courses
What Students/Alumni Say
Highlights
A Boost for Robotics at NP
With the launch of the Robotics Research & Innovation Centre (RRIC), NP staff and students can look forward to enhanced learning opportunities in deep tech and industry collaborations on customised robotics solutions. RRIC has worked with partners from various sectors such as Ng Teng Fong General Hospital, National Environment Agency and National Parks Board. For example, RRIC worked with SingHealth Polyclinics to co-develop an assistive robot, which can improve infection control in healthcare settings via UV-C light to reduce the spread of germs. It can also provide directions to visitors.

Impactful Innovations
Moo-ving Virtually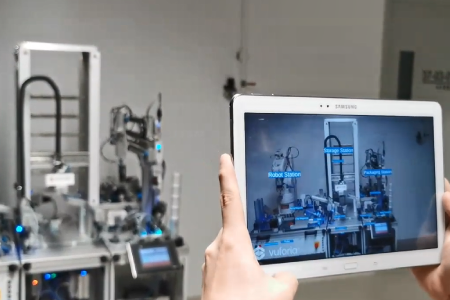 Industry 4.0 In Action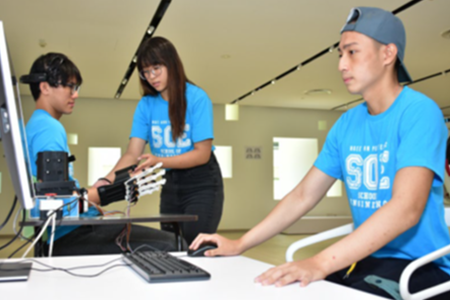 A Helping Hand
Learning by Doing
Internship Partners

Top-notch Facilities
NP Robotics Research & Innovation Centre (RRIC)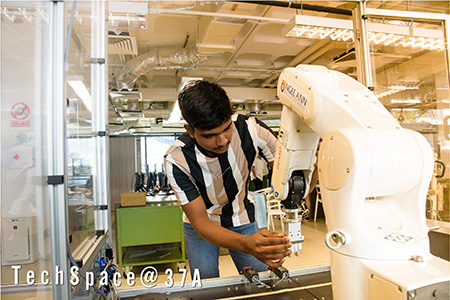 TechSpace@8 & TechSpace@37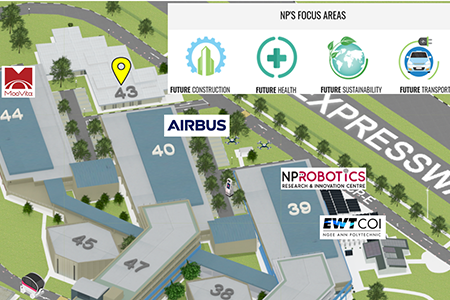 TechVillage@NP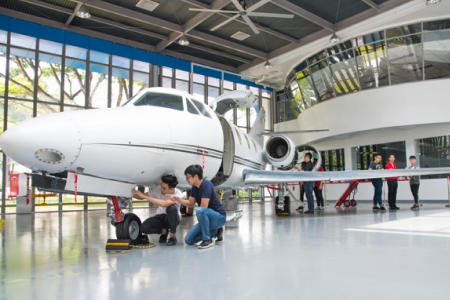 Aerospace Hub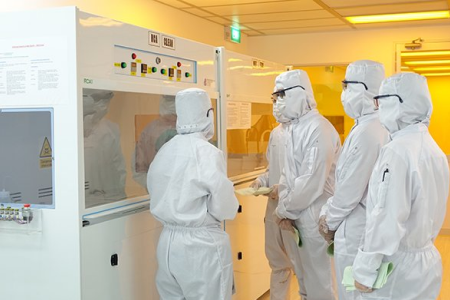 Microelectronics Lab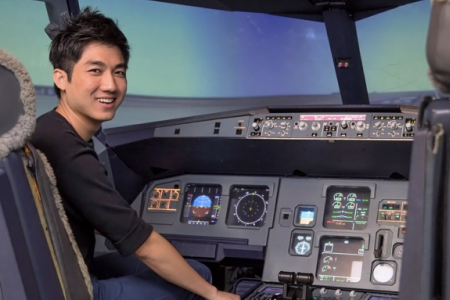 Flight Simulator Room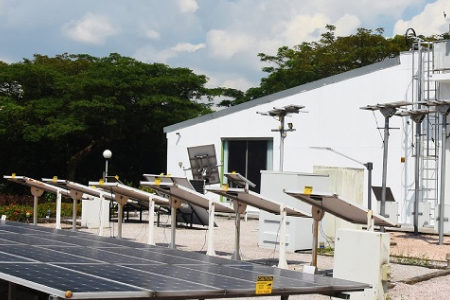 Solar Technology Centre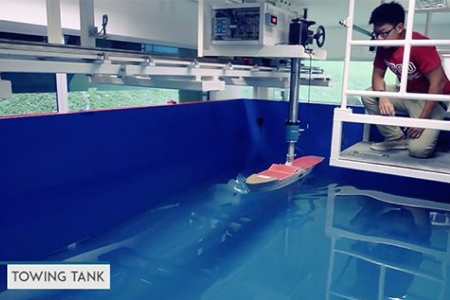 Towing Tank Lab
Video Showcase
Contact
535 Clementi Road,
Singapore 599489
(+65) 6797 8867
np_engineering