Being an NP student means being immersed in a campus environment with endless opportunities to explore and choose your own adventure. We believe every one of our students has the potential to thrive in NP – whether you are looking to pursue a passion, prepare for your career or university, or be an all-rounded awesome individual.
Take your pick from our range of programmes and activities in the areas of Character, Leadership and Critical Thinking. Find out things about yourself that you never knew, discover new strengths and create your own success story right here in NP. And we are with you every step of the way.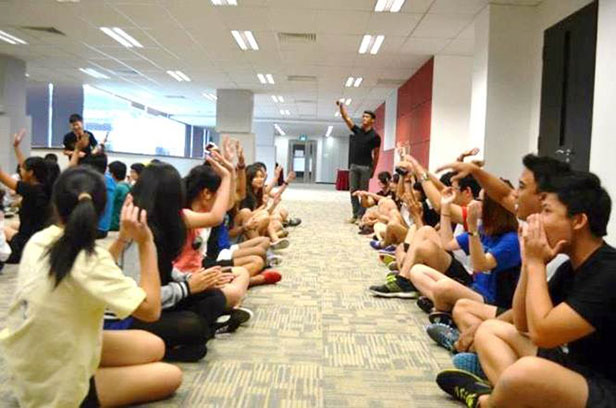 NP Youth Academy
Chock full of programmes to chart your personal journey
The Christieara Programme
Everything you need to know about NP's distinguished signature talent development programme
NP YOUTH ACADEMY

There's never a dull day at the NP Youth Academy (NPYA), the go-to place jam packed with programmes and activities to take you on an exciting journey to discover more about yourself, broaden your horizons, and gain real-world insights. Each of you will be empowered to chart your own path as we celebrate multiple peaks of excellence at NP. Your growth and success will be about discovering that something xtra in you that distinguishes you as a proud NP graduate!
What's more, all NP Youth Academy Programmes are fully subsidised by NP. Allocations are on a first-come-first-served basis. Due to the high popularity of some programmes, please keep close tabs on our upcoming activities if you don't want to miss out. So, stay connected with us! Email npya@connect.np.edu.sg for all queries on NPYA.

Highlights of NPYA programmes:
Empowerment Camp
Discover more about yourself through your personality profile and learn how to use it to your advantage. Unlock your full potential and empower yourself to achieve your goals by knowing what makes others tick. This two-day non-residential Empowerment Camp gives you the opportunity to make new friends and understand what it takes to be a leader with character, through interactive and exciting activities.
TF SCALE
The NP-TF SCALE Programme is a leadership exchange programme for students! It includes programmes in Singapore and in a partner country to promote cross-cultural sharing and holistic learning, and for our students to develop a better appreciation of economic, socio-political and cultural diversity matters in Southeast Asia. Forge new friendships and collaborate with likeminded youth leaders from the region as you participate in a variety of experiential workshops and embark on field visits both locally and overseas.
Workshops
Throughout the year, NPYA rolls out interesting and engaging workshops for our students to sign up for. Our workshops to-date have boosted our students in their personal effectiveness, leadership, critical thinking, communication, interpersonal skills, and so much more! Keep your eyes peeled for email updates from NPYA on our programme line-up!
THE CHRISTIEARA PROGRAMMME
You may already have heard of our distinguished Christieara Programme! Many of our students involved have gone on to clinch scholarships in prestigious local and overseas universities upon graduation, and you could be next!
Also known as TCP, it is NP's signature talent development programme designed to stretch the potential of our high performing students.
Our NP scholarship holders are invited to participate in TCP to ensure they are well-prepared when applying for top universities and scholarships. As part of TCP, our students will get to attend specially curated programmes such as TCP Camp, The Christieara Summit, university scholarship application clinics, dialogues with Ministers, learning journeys, and so much more.
At the end of your TCP experience, you will look back with no regrets but all to gain. Besides forging close ties with like-minded students across the various schools, you can look forward to graduating from NP with an impressive digital portfolio that details the extra exposure and competencies you have attained. All this will give you that xtra edge in competing for university places and scholarships locally or in places like UK, USA or Australia.
Highlights of TCP

Hear from our TCP students!