Why ICT?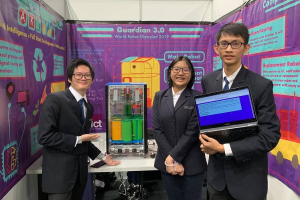 We train you to be industry-ready, through solid exposure and experiential learning such as one-year internships, hackathons and competitions, industry projects and networking opportunities.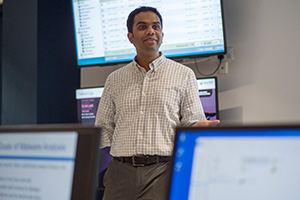 Our strong links with leading organisations such as Dell Technologies, Google, GovTech, IBM, Microsoft, OCBC, Salesforce, SAP and Thoughtworks offer exciting opportunities for learning and talent development.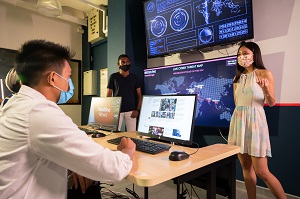 Gain an extra edge with additional professional certifications and attractive scholarships provided at ICT!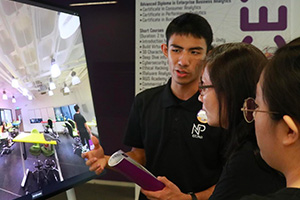 Customise your learning journey as choices are aplenty @ ICT. Take advantage of the wide variety of electives and specialisation options offered in our courses!
About the School
You are the go-to person when your friends have a tech problem. And you live and breathe digital. Channel your inner potential and find your true calling with the 4 diplomas and 1 common entry programme offered by the School of InfoComm Technology (ICT).

Develop cutting-edge skills to create the IT solutions of tomorrow; and explore the fascinating domains of data science, cybersecurity and immersive media. Get groomed for the exciting ICT industry, through professional certifications and real-world exposure via projects, internships and masterclasses with our partners such as Cisco, GovTech, IBM, Microsoft, OCBC, Singtel and ST Engineering.

As an ICT graduate, you will be empowered to make your mark in the digital landscape with your multidisciplinary skillsets. You can look forward to a dynamic career in the industry as an applications developer, cloud engineer, data analyst, digital forensic investigator, game designer or information architect.
Along the way, you will have access to cool state-of-the-art tech hubs and Smart Learning Spaces, equipped with the Internet of Things. You will also get to broaden your capabilities by organising and participating in workshops, hackathons and tech festivals!
ICT's culture of innovation has inspired numerous student and alumni ventures. Today, our alumni can be found thriving in multiple industries − both locally and internationally − as IT professionals and CEOs of start-ups. Amongst them are Aaron Tan, co-founder and CEO of online auto marketplace, Carro; and Terrence Goh, co-founder and chief design officer of Eezee, an e-commerce business-to-business platform.
Full-time Courses
Part-time Courses
What Students/Alumni Say
Seh Xinru
Information Security & Forensics* graduate, Class of 2019

She received the Smart Nation Scholarship and graduated with a Bachelor of Computing in Information Security from NUS.

*Renamed the Diploma in Cybersecurity & Digital Forensics

Don Tan
Financial Informatics* graduate, Class of 2012

Currently a Business & Integration Architect Analyst at Accenture. He graduated from SMU with a Bachelor of Science (Information Systems).

*Renamed the Diploma in Data Science

Terrence Goh
Multimedia & Animation graduate*, Class of 2014

Co-founder and Chief Design Officer of Eezee, an online business-to-business marketplace for industrial supplies and hardware. In 2020, he made it to Forbes' 30 under 30 list (Retail & Ecommerce) in Asia.

*Renamed the Diploma in Immersive Media

Jonaisah Sahidjuan
Information Technology graduate, Class of 2016

Jonaisah was offered a full-time role at Salesforce after her internship at the company, while she was still a student at NP. She is now a business development associate at Salesforce.

Industry Review
Highlights
Banking on Real-world Learning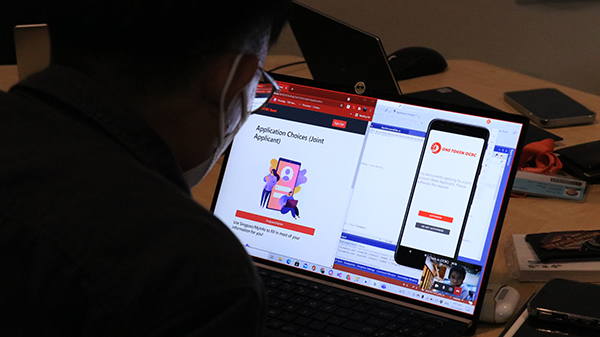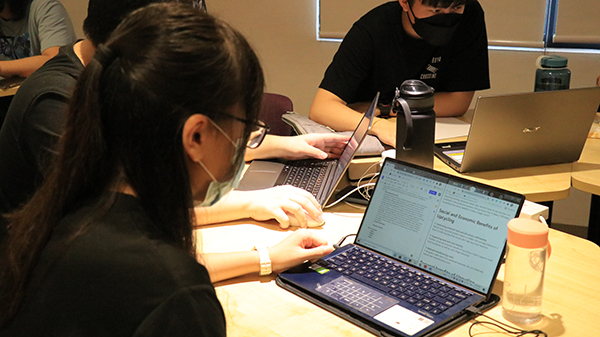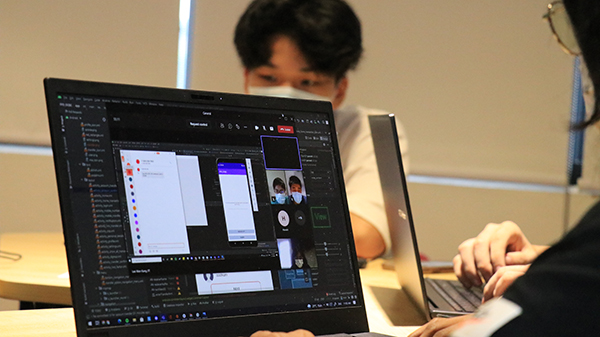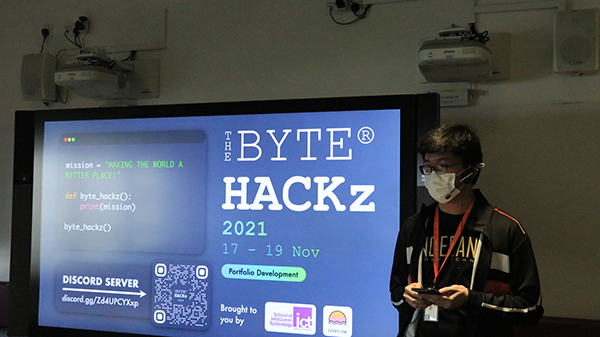 Twenty-six Information Technology students were offered internship opportunities with OCBC, under the bank's Technology Young Talent Programme. During a hackathon jointly organised by OCBC and NP, they impressed the judging panel with solutions to enhance the functionality of banking applications, such as securing bank transfers. Throughout the internship, the students will benefit from career mentoring and a curated learning experience, aimed at deepening their core skills and exposing them to the latest web technologies.

Impactful Internships
Accolades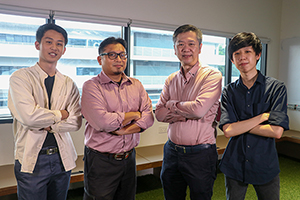 Showcasing Skills on the Global Stage
Cybersecurity & Digital Forensics students Lim Kai Xian (far left) and Jason Chua (far right) clinched the gold medal in Cyber Security at WorldSkills Singapore (WSS) 2021. As the winners of WSS, they will represent Singapore in the Cyber Security team event at the WorldSkills Competition 2022.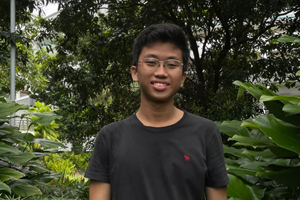 Never Too Young to Make a Difference
As co-founder of health tech start-up, CyberLife AI, Kazel Koh has collaborated with ophthalmologists from National University Hospital to test the efficacy of virtual assistants in detecting acute eye emergencies. Thanks to CyberLife AI's automation technology, healthcare professionals can boost their productivity and better serve patients. In recognition of his efforts, the Information Technology student won a bronze award at the National Youth Entrepreneurship Awards 2021.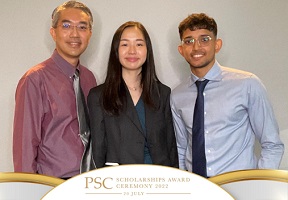 A Triple Triumph
A trio of ICT graduates have done the School proud as winners of the Public Service Commission (PSC) Scholarship. Information Security & Forensics* graduates Taufiq Mohammed (right) and Tan Hui Xuan (centre) were awarded the PSC Scholarship (Engineering) and will read Computer Science at NUS. Financial Informatics+ graduate Yeh Ming Hui was awarded the PSC Scholarship (Public Finance) and is currently studying Bachelor of Business Administration (Accountancy) at NUS.

*Renamed the Diploma in Cybersecurity & Digital Forensics
+Renamed the Diploma in Data Science

ICTian Life

Find Your ICT "Tribe"
At School of InfoComm Technology (ICT), we believe in holistic development of students through active engagement amongst students and lecturer advisers in Special Interest Groups (SIG).

Students get a chance to actively participate, be together with like-minded students with common interests and accomplish things together, while gaining real-world skills such as event planning and idea pitching, contributing to the school/community through the SIG activities. Students can also take up leadership positions in ICT Society and the SIGs to hone their leadership skills.

Here are the details of ICT Society and the various SIGs in ICT: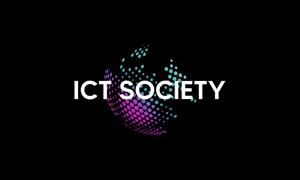 ICT Society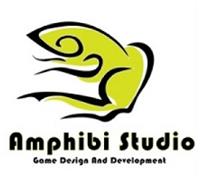 Amphibi Studio (Game Design & Development)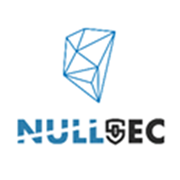 NullSec (Cybersecurity)

Genesis (Innovation & Entrepreneurship)

Orion (Publicity & Outreach)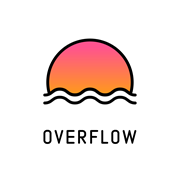 Overflow (Programming & Tech)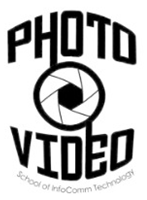 PVSIG (Photography & Videography)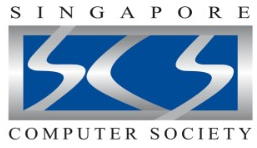 SCS (Singapore Computer Society) Student Chapter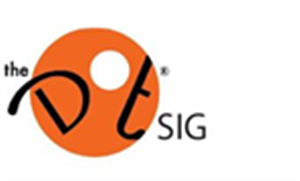 The Dot SIG (Art & Design)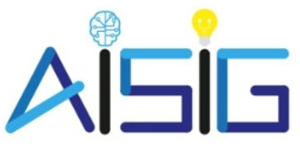 AISIG (Artificial Intelligence)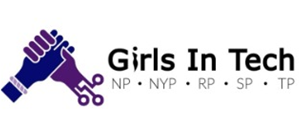 GIT (Girls-in-Tech) SIG
ICT Times
Video Showcase
Contact
Block 31, Level 8, 535 Clementi Road
Singapore 599489

(+65) 6797 8869

npict.official
npict.official
school of infocomm technology