Experience new ways of learning at NP! With a variety of industry standard facilities, unique study spaces and hands-on opportunities, there's never a dull day on campus. There's always a spot for you to learn or work whether you're with your project mates or alone.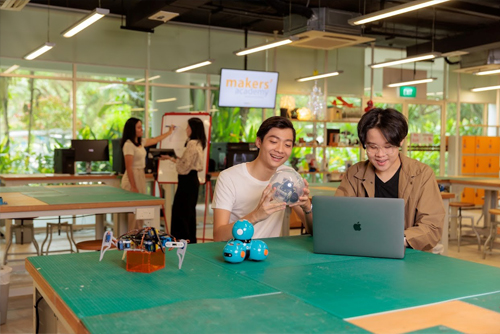 Maker's Academy
Get cracking with our Maker's Academy where NP students drop by to make something out of different materials! From 3D printing to laser cutting, you can find whatever you need to build your prototypes and bring your product ideas to life at our campus lab!

Johnson & Johnson Experience Centre
Check out our first-ever lifestyle store in NP! Our Johnson & Johnson Experience Centre (JJEC) doubles up as a learning facility and lifestyle store for students from our School of Business & Accountancy. You even get to run the physical store and test out your omni-channel marketing and retail ideas at JJEC with real customers!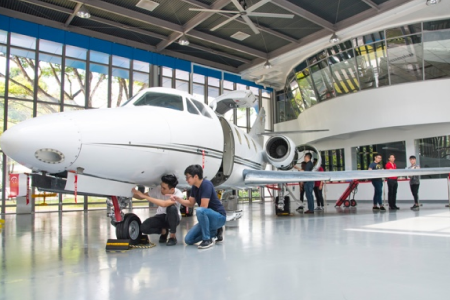 Aerospace Hub
We brought the skies to campus! Take your aircraft passions to greater heights in an immersive environment that houses real planes and helicopters. You also get an in-depth look of a real aircraft cockpit and try out a flight simulator!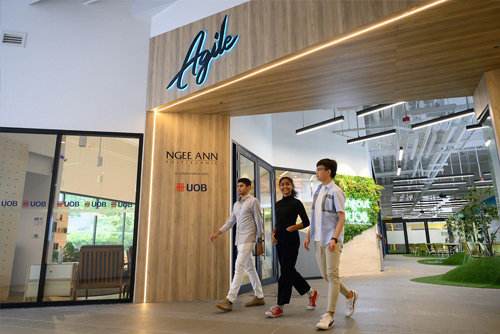 AGILE
Want to grow your own business? Visit AGILE, our new 10,000 sq ft incubator space @ Block 58 launched in collaboration with United Overseas Bank (UOB)! At AGILE – which is short for "Accelerating Growth In Innovation, Learning & Entrepreneurship" – you can find HangOut@UOB, an incubator for startups to grow their businesses, as well as a social space for discussions and collaborations.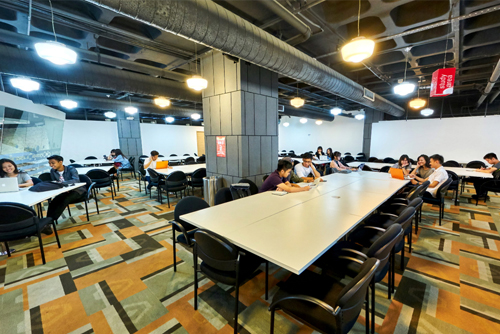 OurSpace
Looking for a place to have your next group discussion? OurSpace @ Block 72 is a great option! Located near the printing shop, you'll never have to worry about not having your notes at hand.

Library
Enjoy having some privacy and quiet time? Our library provides private pods that you can book for group discussions or a brainstorming session. Information and resources are also within arm's reach for your next research project!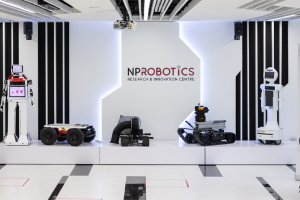 NP Robotics Research & Innovation Centre (RRIC)
Want to learn how to design, build and operate robots? At NP's Robotics Research & Innovation Centre (RRIC), you can take on NP's deep expertise in robotics research to co-create pr robotics solutions with businesses and public organisations!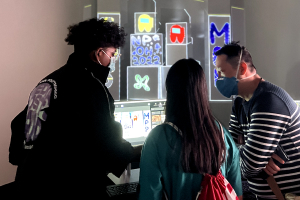 New Playground for Immersive Media
Learn through play at FMS' new m:idea Playground! Launched in October 2022, this new facility offers students a new space to take their imagination to the next level. Here, students work with our industry partners to co-create immersive content for projection mapping and dynamic visual displays that are seeing increasing demand in the Meetings, Incentives, Conferences & Exhibitions (MICE) and events industries.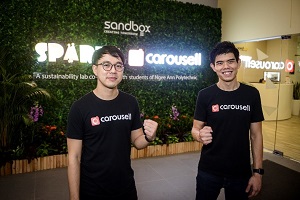 SPARK! NP x Carousell Sustainability Lab
Our new SPARK! NP x Carousell Sustainability Lab is where you can get resources including complimentary CarouBiz accounts to build your sustainability-focused business.


Check out our Lecture theatres, classrooms and training rooms!
Lecture Theatres
The NP campus houses lecture theatres (LTs) with capacities ranging from 100 to 500 pax. All LTs are equipped with a lecturer console, standard projection and sound system with wireless microphones.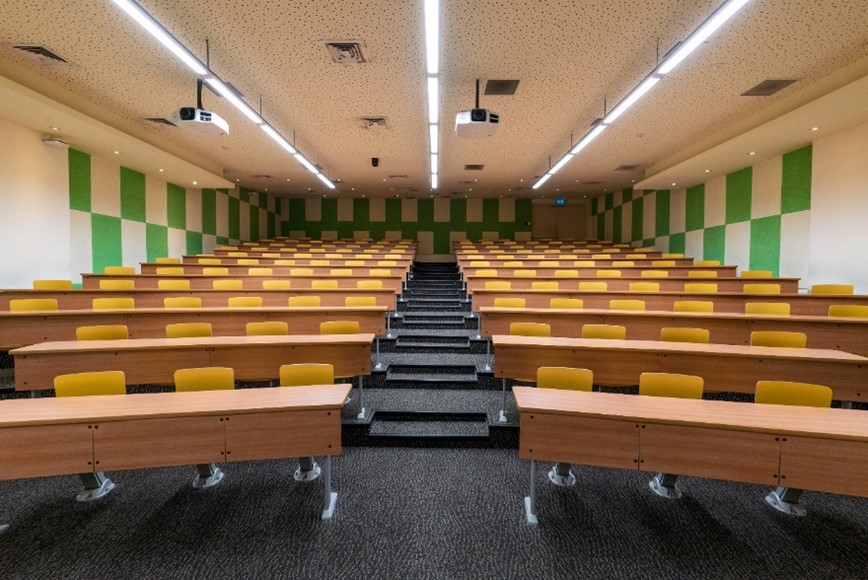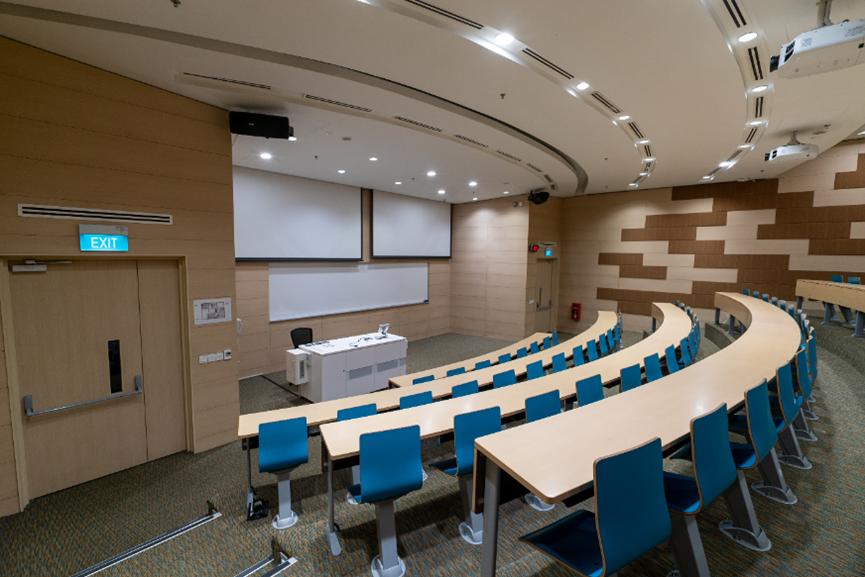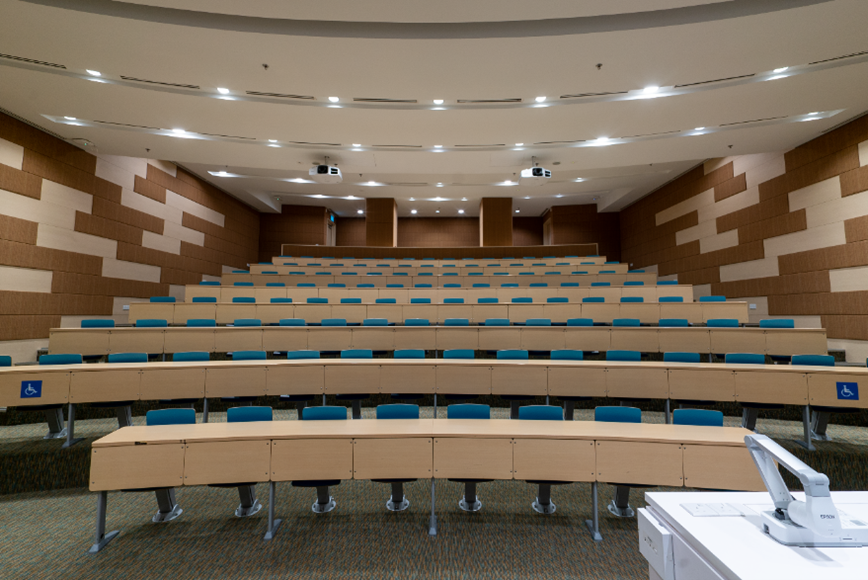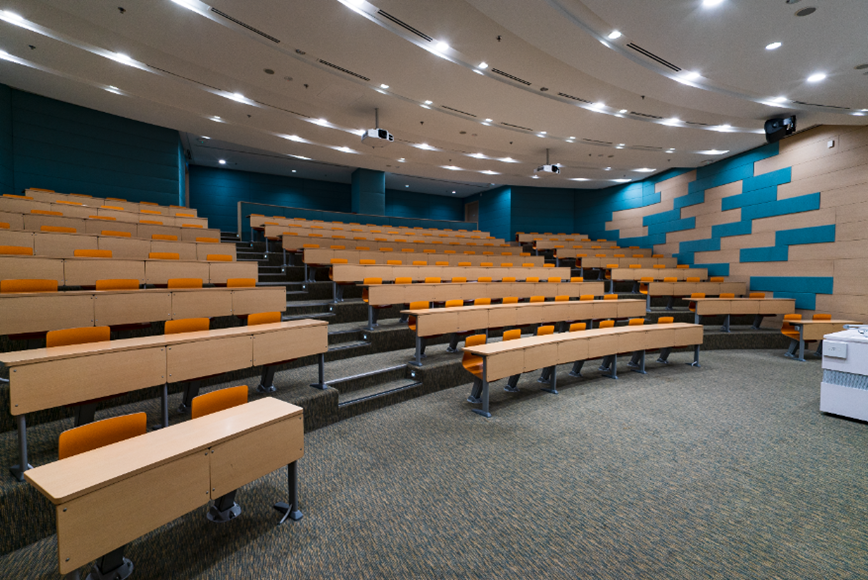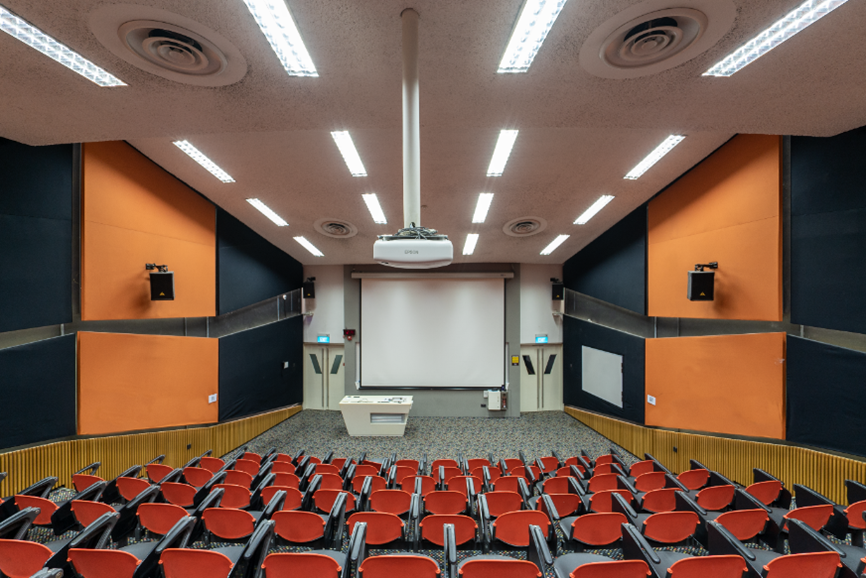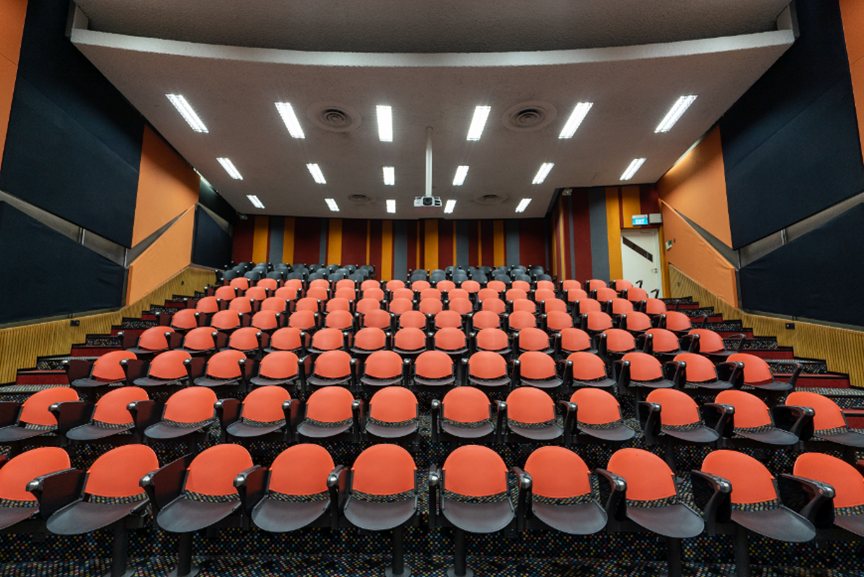 Classrooms and Training Rooms
We have various classroom layouts that can sit 20 to 60 pax comfortably. Our typical classroom comes with row or cluster style layouts that allow for flexible furniture arrangement with movable tables and chairs. All rooms come with a projection system and an instructor console.