Always Part of the NP Family
As an NP alumnus or alumna, you are a lifelong member of the NP alumni community – a growing, diverse network of more than 185,000 fellow graduates.
Being an NP alum means you'll have access to a range of resources that includes career guidance services, entrepreneurship support and job opportunities. Stay in touch to receive invitations to alumni and industry networking events from your Academic School, as well as updates on lifelong learning programmes from NP's CET Academy that will open doors to new skills and even career opportunities! NP alumni enjoy discounts for relevant programmes.
Looking to give back to NP by sharing your work experience with your juniors at career talks or networking events? Write to the Alumni Co-ordinator from your academic school to express your interest today!
Stay Connected


Let us know when you change your email address or mobile number – so you'll always stay informed of the events and programmes that NP creates for our alumni!

Update now
Make a Difference by Giving Back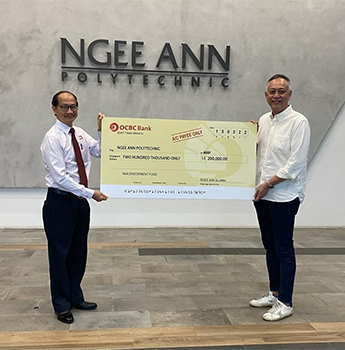 Mr Lee Voon Phaw, the President of the Ngee Ann Alumni (NAA) Association and School of Engineering alumnus, set up the NAA Endowment Fund in 2021 to show his deep gratitude for the education and training he received at NP.
From the NAA Endowment Fund, NP received a donation of $200,000. With further government funding, the fund amount grew to $500,000. Today, the investment returns of this Fund offer long-term support for our students from low-income families and helps alleviate their financial challenges.
If you would also like to make a difference by giving to NP, find out more here. You'll see how your giving will make a difference and change a life!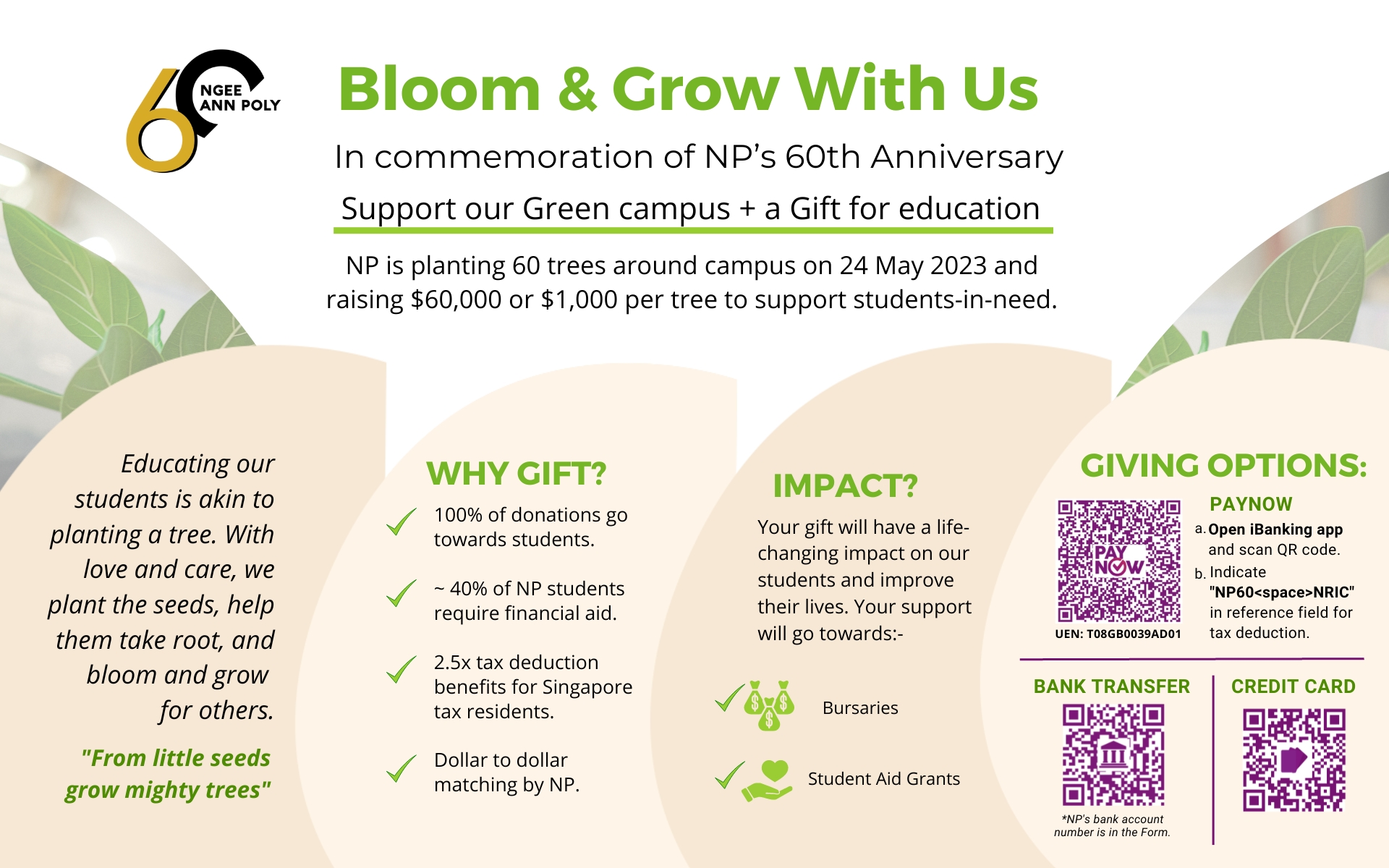 Career Jumpstart

Get access to jobs and upskilling opportunities, or get professional career guidance.

Access Career Guidance Services
Get the career jumpstart you need with the career coaching, job search tips and resources that we offer to boost your job search strategy!

Build Your Own Business


Want to turn your business ideas into reality but not sure where to begin? Get tips and expert advice on how to run a successful start-up.

View Job Opportunities

Explore job opportunities offered by NP's partners. Click to view job opportunities.
Access Alumni Services

Need to replace your academic transcript, diploma and/or CCA certificate for official purposes?

Find out more
Need to talk to someone about your issues? Need some options for socio-emotional guidance?
Click on the link below to have a session with our NP counsellors.
This service is only for new graduates (up to end November of year of graduation).
Booking Link
Be Inspired!
Read about our alumni who have made a difference in a broad spectrum of industries
here
!
Know of an alumnus or alumna who is making waves locally or abroad? Write to us at
npalumni@np.edu.sg
to tell us more. We would love to feature him or her to inspire our student community!

Contact Us

Alumni Relations Office
Student and Alumni Services Office (SAS)
Block 22 #03-01
Ngee Ann Polytechnic
535 Clementi Road
Singapore 599489

Business Hours
Monday – Friday, 9am – 5.30pm
Closed on Sat, Sun & Public Holidays
Email us at: np_alumni@np.edu.sg
---
School Alumni Coordinators