Global Exposure
The world has become borderless. You will need Xtraordinary skills and competencies to thrive in the interconnected global community. That's why at Ngee Ann Polytechnic, we have placed much emphasis on developing global readiness amongst our students. In particular, our core strengths in understanding ASEAN and China will give our students a head start in engaging these important economies of the future.
Ready to explore our exciting array of overseas programmes? Let's go.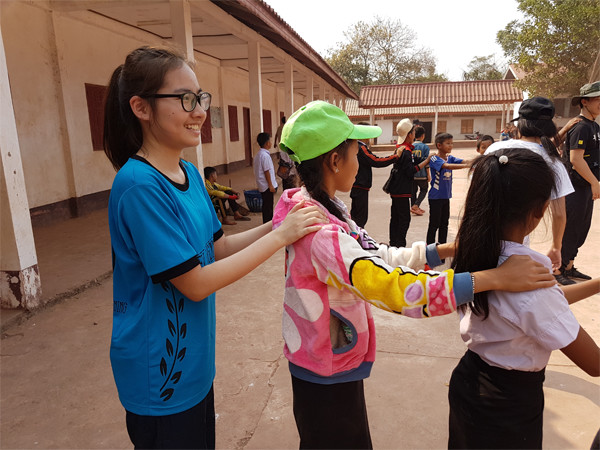 Overseas Merit Fellowship (OMF)
Beyond NP lies a complex, connected world and we are preparing you to thrive in it. The two- week OMF programme* by invitation will broaden your mind on critical global issues affecting Singapore today.
In partnership with prestigious universities around the world, the OMF promises an experience like no other! Look forward to specially curated field trips to better understand the impact of technology, innovation and the humanities on societies in the region and beyond. Besides insightful lectures and industry visits, you may also get to work on meaningful multi-disciplinary projects to address community issues!
OMF is your ticket to challenge yourself to be a critical thinker and a social-minded global citizen! Are you in?
* offered to selected final-year TCP students at NP
Temasek Foundation Specialists' Community Action and Leadership Exchange (TF SCALE)
TF-SCALE is a solid ASEAN exchange programme for student leaders. Through this programme, you will have the opportunity to interact with fellow ASEAN student leaders to gain a better appreciation of the economic, socio-political and cultural diversities of countries beyond our shores.

This programme is also a unique catalyst for you to build cross-cultural networks, develop global leadership skills and encourage mutual understanding as you work on projects together and take part in activities such as experiential learning journeys and networking sessions.

In a nutshell, TF-SCALE will take you on an enriching and rewarding journey of exploration, self-discovery and team-bonding.
Overseas Immersion Programme (OIP)
Our OIP is a great way for you to experience life as a student abroad! Over the course of a few weeks, you will join your course mates in attending classes in overseas universities. Expand your scope of learning with fresh insights and diverse perspectives gained from these lessons and through interactions with the locals. You'll also get to immerse into the culture, lifestyle and practices of your host country.

Overseas Internships
Prepare yourself for a career with global responsibilities! Gain global exposure and increase your awareness of overseas markets through Overseas Internships. Are you game for a life-changing experience?

Global Entrepreneurial Internship Programme (GEIP)
Our signature GEIP gives you a sneak peek into startup life! For six months, our students get to experience life in innovative global startups – from Ho Chi Minh City to Shanghai–, partake in cross-cultural exchanges and network with established entrepreneurs. Your GEIP adventure will also include attending fireside chats and learning journeys with the best in the industry, and participating in NP's Global Startup Challenge where aspiring startup founders like you can pitch your ideas to our experts.

Find out more HERE!
Youth Expedition Projects (YEP)
Every year, our students get to travel across borders to countries like Cambodia, Indonesia, Laos, Malaysia, Myanmar, the Philippines, Thailand and Vietnam for Youth Expedition Projects (YEP) where they work with an underserved community. These eye-opening experiences expand their worldview to gain a better understanding of socio-economic issues and nurture them to be socially responsible, active citizens. Through such exposure, our students develop confidence, resilience and leadership skills.