---
French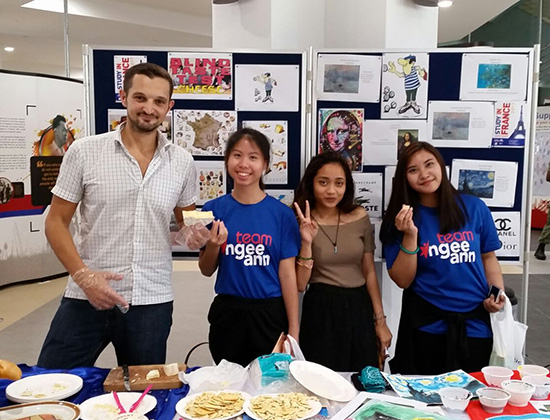 Get an edge over others by learning the French language.
Students experience and enjoy French music, art, festivals and cuisine. Participate in watching French films & learn to play French games like Pétanque.
Immersion Trips
Overseas trips to France are organized to enhance the French language proficiency of participants. Highlights include visits to multiple cities along the French Riviera and Paris to uncover the secrets behind the French joie de vivre, language, art and culture. NP students practiced speaking French in their interactions with international students at Azurlingua school. They also honed their language skills in negotiations with local French shopkeepers and self-navigated through Nice's charming lanes.
Highlights
Petanque is a sport which originated in 1907-1910 in La Ciotat, in Provence, France. The game's objective is to score points by throwing your boules/balls closer to the target than your opponent. Read about a NP student's experience playing Petanque.
"Learning French gave me the opportunity to pick up Pentanque, a French sport, and represent NP in the Inter-Poly Tertiary Petanque Championship. Our team won silver and I got to make new friends through the competition." Theng Kai Yao from Diploma in Aerospace Engineering, took Intermediate French.
Testimonials
Japanese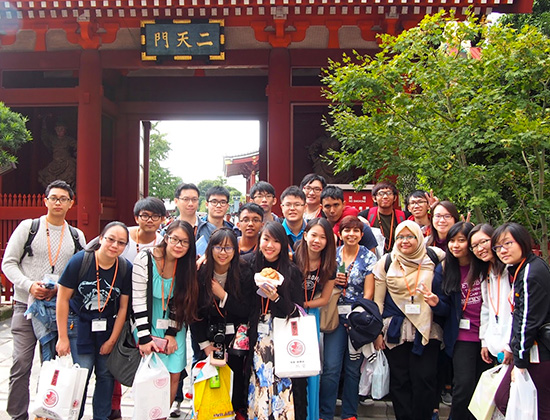 Konichiwa! Learn the Japanese language to enhance your understanding of the rich Japanese culture and traditions! Learning a foreign language benefits students as it can deepen their understanding of Japanese society and culture.
Some students had previously embarked on study trips to Tokyo, Osaka and Yokohama.The programme's objectives aim to raise awareness and understanding of the Japanese society, history, culture and politics, so as to forge mutual trust and friendship among the people of Japan and Singapore.
Immersion Trips
Overseas study trips to Japan aim to enhance NP students' Japanese language proficiency through understanding the rich Japanese culture in Kagoshima, Kumamoto and Fukuoka. Highlights included interaction opportunities with students from Kagoshima National College of Technology and Kumamoto National College of Technology. They visited traditional Japanese confectionery factories, had farm stays in the Izumi city and explorations of the history ofKumamoto Castle.
Highlights
NPJapanese Senpai (seniors in school) had previously participated in the annual Japanese Speech Contests organized by the Embassy of Japan and the Japanese Association in Singapore. They were extensively coached by the Sch of IS lecturers and performed very well during the intense rounds of competition. NP students did us proud having garnered several awards and certificates ofparticipation.
Testimonials
Korean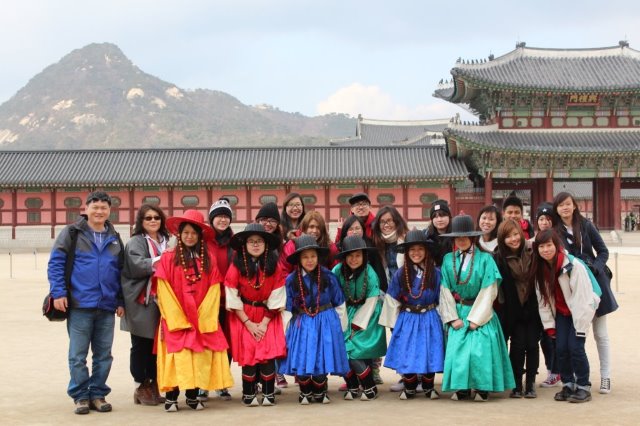 Given the growing popularity of Korean celebrities and the country's culture, the Korean language has quickly become one of the most popular languages in the world.
Have you ever thought of enjoying the Korean media and culture in their original language? Learn Korean today at NP.

Korean language lessons provide opportunities to interact with experienced lecturers while gaining hands-on experience on different aspects of Korean culture. There maybe opportunities for overseas immersion trips.
Immersion Trips
Overseas trips to Korea are organized to enhance the Korean language proficiency of participants. Past trip itineraries included visits to Ewha Womans University. This provided students with opportunities to interact with Korean students and gain hands-on experience on various aspects of Korean culture. Highlights included taekwando classes, K-Pop dance classes, and leaning the art of cooking Korean cuisines.
Highlights
For those of you who are Korean enthusiasts, you may go further to gain a higher level of proficiency. You may opt to take the TOPIK (Test Of Proficiency In Korean) examinations to benchmark your proficiency in the Korean language.
Testimonials