The School of Interdisciplinary Studies of NP hosted a Cross Cultural Symposium entitled "Why You So Liddat". For the first time, the symposium was held entirely online, on a customized platform created just for the occasion. This year's event, which was attended by staff and about 130 student participants from the five polytechnics examined the issue of foreigners in Singapore – what perceptions and predispositions we have of them, why do we have such views, and how we can do better.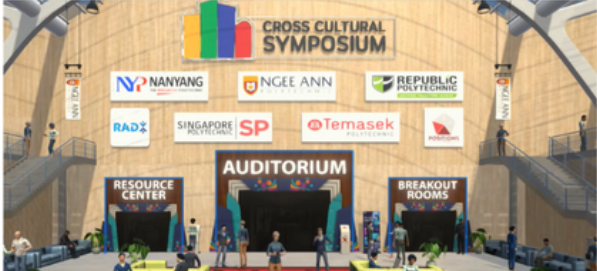 Online Platform of the CQ Symposium
The activities and discussions focused on examining the assumptions we hold about those whom we perceive to be different from us, and how to bridge real and imagined gaps.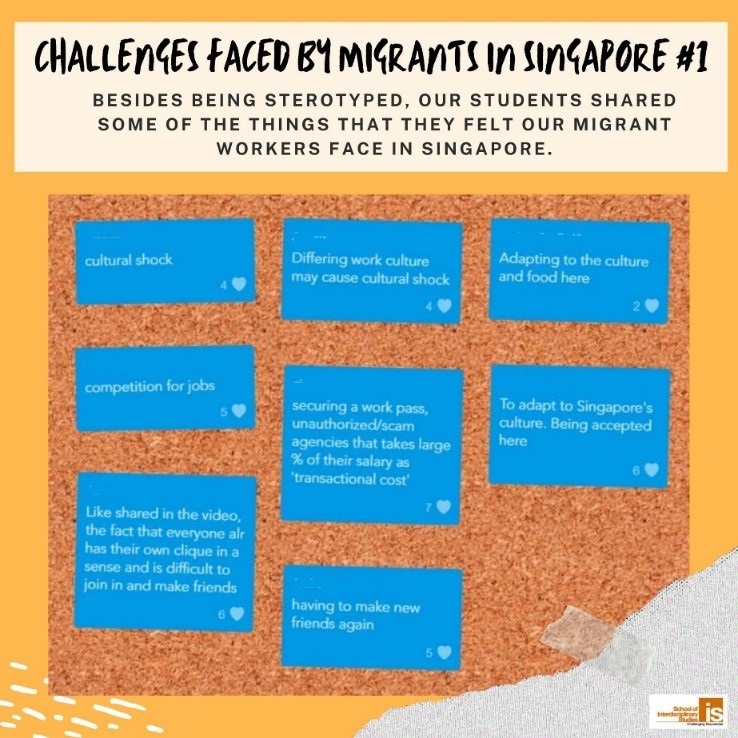 Views of the Students in the Breakout Sessions on Some of the Issues Discussed
The highlight of the event was a panel discussion involving Mr Ou Ningfei, a naturalized citizen who works on projects that attempt to better connect locals and foreigners, Dr. Špela Močnik, a Research Fellow at the Lee Kuan Yew Centre for Innovative Cities, who studies multiculturalism, and Ms Rahimah Rahim, who has worked on several grassroots initiatives aimed at combatting racism. Their diverse backgrounds and expertise made for an enlightening and entertaining session, and participants were disappointed the discussion could not go on for longer!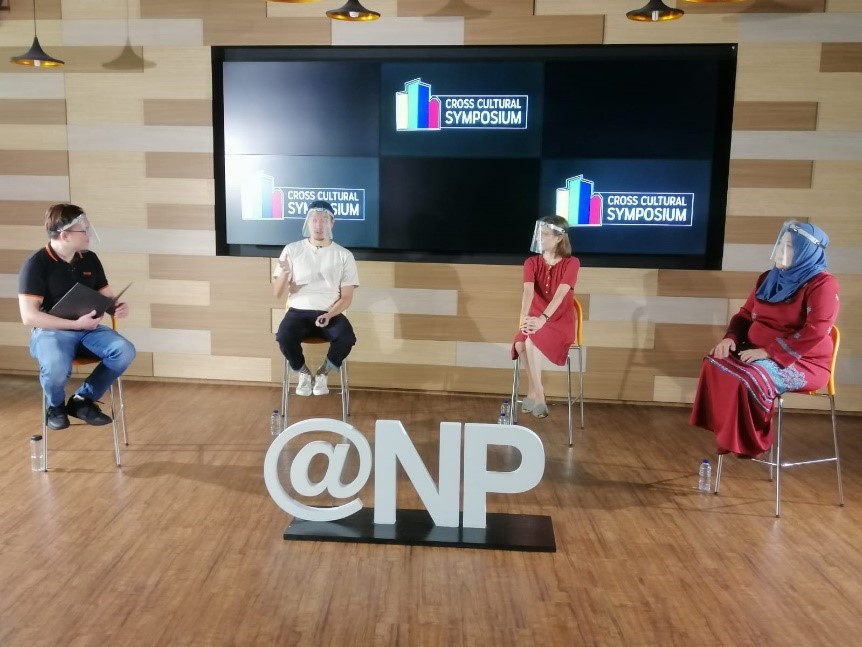 Panel Discussion with Guest Speakers
The event culminated with the students sharing their thoughts and takeaways. Many were inspired that they could do their part in nurturing a more inclusive society. The students were encouraged to come up with their own pledges which they could commit to in the next few months.They posted their pledges on Padlet and it was evident from these that they had pondered deeply on the issues raised, and had also been made much more aware of their own roles and responsibilities in issues pertaining to community integration.

Pledges by the Students and Participants
The event was facilitated by IS and co-organized with SAS. The IS organising team comprised of Dax Young, Ramesh Nathaneal, Noorashikin, Khartini Khalid, Jennifer Koh, Sandra Chew and Keith Wong. In addition, there were 10 IS colleagues, namely Evelyn, Edmund, Edwin, Jennifer, Pauline, Ines, Adrian, Aaron, Irene and Gabriel who were the facilitators for the breakout sessions with the participants.