Angel network gives wings to budding NP entrepreneurs
20 Nov 2022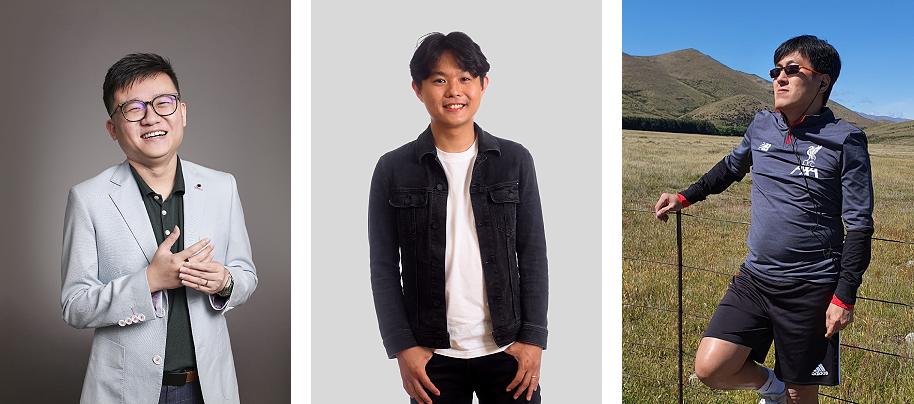 (From left) Founding members of NP Angel Network, Dennis Poh, Douglas Gan and Desmond Lee.
Ngee Ann Polytechnic (NP) students who are keen on growing their businesses after graduation can now get funding from their alumni who are accomplished entrepreneurs.
The NP Angel Network – Singapore's first investment network for polytechnic graduates – was launched on 16 November as NP marked 20 years of efforts to nurture entrepreneurial talents.
Under the scheme, accomplished alumni entrepreneurs from NP will commit a minimum of $20,000 each as angel funders. A total of $500,000 has been pledged so far.
Quarterly sessions will be held at the campus incubator Agile, so that budding entrepreneurs can pitch their business ideas to the angel investors.
With the NP Angel Network, budding alumni entrepreneurs can also tap on legal, accounting, and other advice from the angels, who hail from different industries ranging from food and beverage, to mental health and technology.
Mr Desmond Lee, one of the three founding members of the network, said: "We hope to connect the dots for budding entrepreneurs, so that they can draw on resources to scale, as well as to avoid costly pitfalls."
But the benefit is not just one way.
He said: "By investing in and mentoring the younger ones, angels can pursue a forgotten passion, or even be given the opportunity of a second career, without having to give up their current job."


"We complement each other – the young entrepreneurs have the energy to execute plans, while the more senior ones have the network, experience and money." - NP alumni and angel investor, Desmond Lee.
Read here for a Q and A session with the three founding members of NP Angel Network.