Beginning of the Future of Operations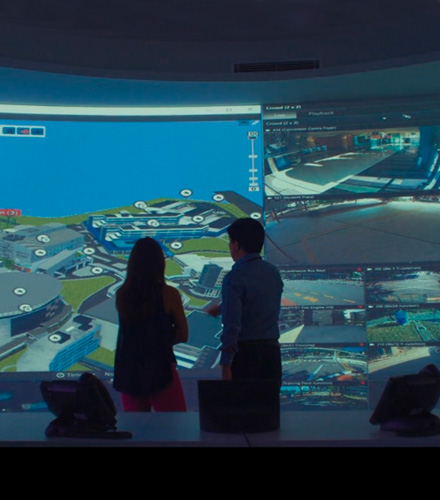 One Intelligent, Integrated Centre.
With the Integrated Operations Centre (IOC), NP has taken a huge step forward in increasing the efficiency of its operations. The heart of the IOC is the collection of data from hundreds of smart cameras and sensors throughout campus, displayed, in real time, on screens that form a video wall. Predictive analytics software monitors operations and forecasts potential equipment failures and outages. Key personnel can be alerted at any time with the placement of communication systems. An intelligent operations centre, IOC incorporates surveillance, security, and smart access through frontier technology and the integration of an entire network into one system.
The integration of securities and facilities data not only allows energy consumption savings of about 5%-15%; it paves the way for exciting innovations, like the utilization of Digital Twins, and AI-enabled anomaly detection. More importantly, this initiative optimises productivity, enabling efforts to build capability of the security management and the facility management teams.