Driving Driverless.
Mobility at its Most Inspirational.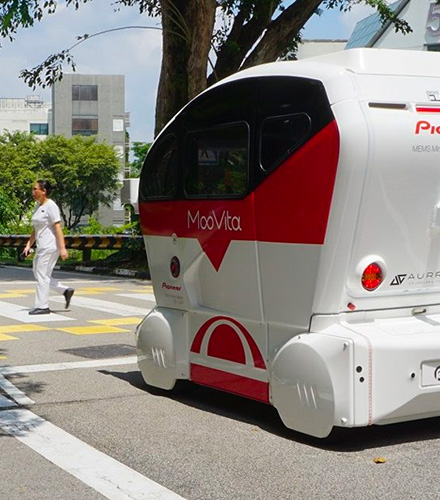 100% Transportation.
100% Innovation.
NP's staff and students will soon get to ride in autonomous vehicles - right on campus. We've partnered MooVita, a local start-up providing autonomous driving solutions, to offer campus shuttle services in driverless vehicles. Mobile transportation has been reshaped in a whole new way!