NP students turn sustainable tourism concepts into reality under Sustainability@RWS programme
18 Oct 2022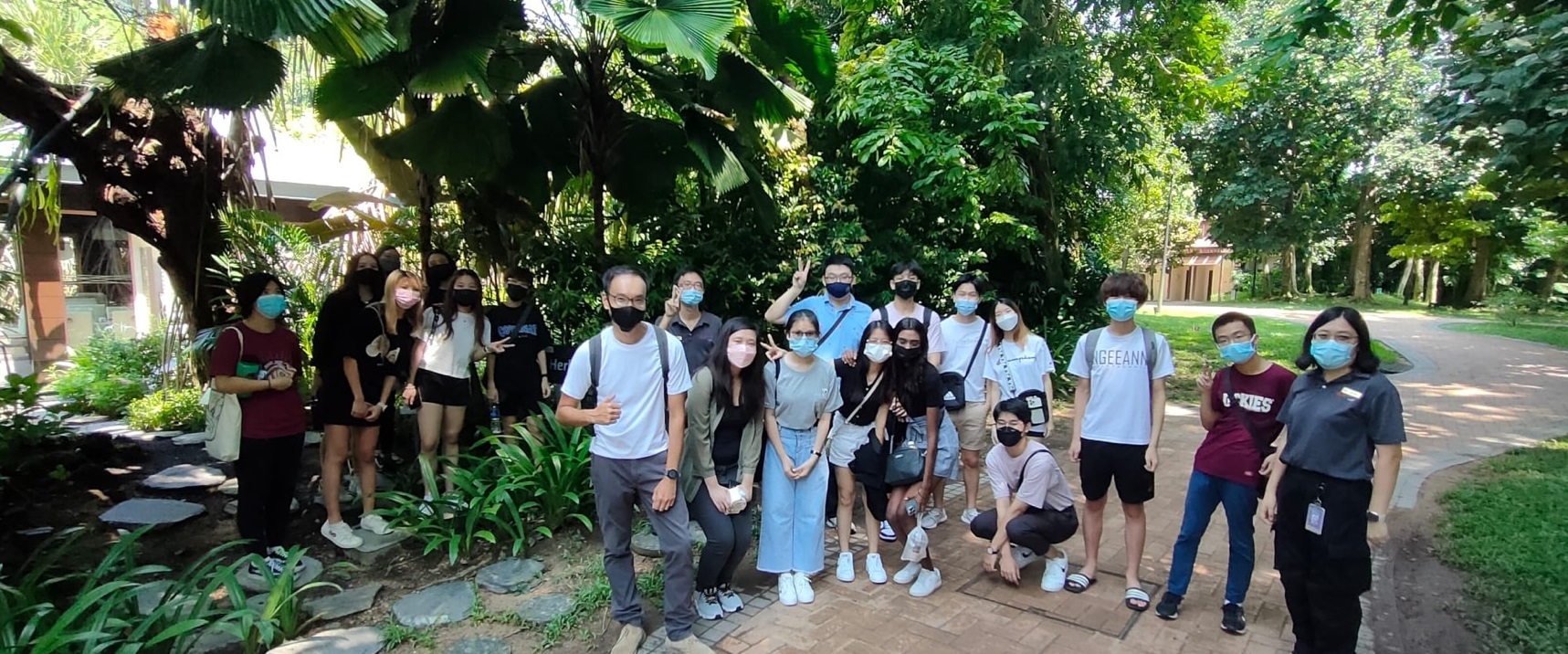 TRM students on a sustainability tour to the Herb Garden at RWS where fresh herbs are harvested and used in a RWS restaurant.

Year 2 students pursuing their diploma in Tourism & Resort Management (TRM) at Ngee Ann Polytechnic (NP) had the privilege of being the first poly students to turn sustainable tourism concepts into reality for Resorts World Sentosa (RWS), preparing them for careers in the sustainable tourism industry.
As part of the Sustainability@RWS programme – a first for both organisations – the students spent their first semester learning sustainability concepts, after which they put their knowledge into application by proposing a total of 11 sustainable solutions for RWS under the Event Creation & Design module.
The winning proposals will be refined and rolled out by the students in their second semester under the Event Management & Operations module. To allow them to benefit from industry-real training, the modules are co-designed, co-developed and co-assessed by RWS and NP under a three-year partnership. The programme draws on the strengths and expertise of RWS as the leading leisure and tourism destination in Asia, and is also aligned to RWS' goal to nurture a future-ready environmentally and socially conscious workforce.
Touring RWS and interacting with its sustainability experts
The students first embarked on a tour to learn about the sustainability features at the resort. Each team then came up with a proposal which they shaped and sharpened through regular dialogue and feedback sessions via Zoom with the business, sustainability, marketing and communication teams at RWS.
TRM student Celeste Ang, whose team proposed a challenge to encourage secondary school students to post sustainable actions on TikTok, appreciates the opportunity to work with RWS business leads and the insights they offer.
She said: "For instance, when we plan our event, we tend to focus on what we want for our outcome, but our mentors advise us to also consider the target audience, marketing, operational feasibility and other factors such as administration and logistics, as all these will also have an impact on the outcome."
Immersive learning for target audience
The students also used a digital learning platform called NP Virtual World, developed by NP's Centre for Learning & Teaching Excellence, to create an immersive learning environment for the target audience of their campaign.
The different teams made site visits to RWS to capture 360-degree photos and uploaded them to NP Virtual World to create a 3-D immersive environment for users.
TRM student Inez Khoo finds the experience refreshing.
She said: "We hope that these novel virtual experiences can attract more people to learn about sustainability initiatives at RWS."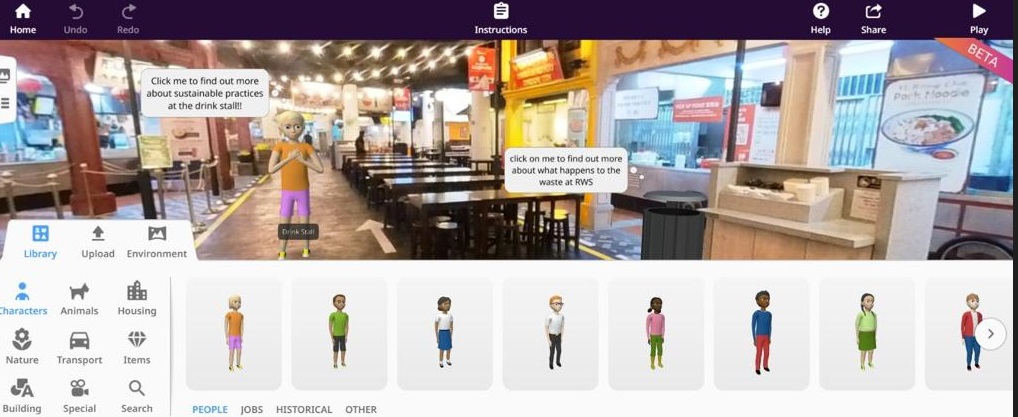 A 360-degree capture of the Malaysia Food Street at RWS done by TRM students as part of their initial pitch proposal to RWS.

Read more on the three winning sustainable solutions proposed by TRM students for RWS.