Smart Spaces.
Seamless Learning.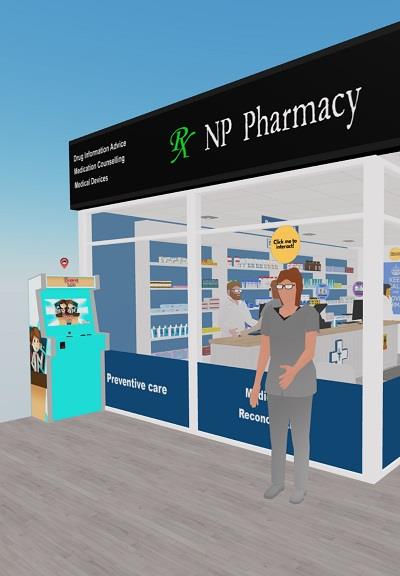 Interactive & Immersive
Learning Environments.
The use of 3D virtual tours, gamified scenarios, and interactive simulations immerses our students in skill-building, problem-solving, and theoretical visualisation.
Virtual access to specialised learning spaces enables students to maximise on-site practical time by orienting themselves and becoming familiar with the facilities before on-site. Simulated interactive learning environments enable students to practice techniques and develop problem-solving skills within authentic contexts, challenges and scenarios.
It extends their learning beyond the fixed time & space boundaries of physical classrooms to spaces that may otherwise not be available or not so readily accessible to them.
Introducing AGILE.
Where intelligent space design meets technology.
AGILE is a 10,000 sq ft campus incubator space in Ngee Ann Polytechnic (NP). Jointly launched in collaboration with United Overseas Bank (UOB), AGILE stands for "Accelerating Growth In Innovation, Learning & Entrepreneurship".
With the enabling of Intelligent Operations and incubation facilities that allows the housing of startups with plug and play facilities as well as an immersion in the startup ecosystem, it comes as no surprise that AGILE is a nexus for students, startups, and industry to meet and connect.
Learn more about AGILE Campus Incubator at NP here!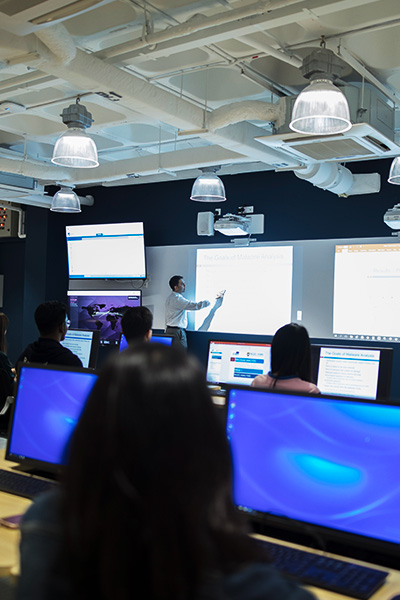 The perfect mix of real-world simulations and applications.
Step into the Cyber Security Operations Centre (CSOC) and the Whitehat Zone (TWZ) in the School of Infocomm and Technology and feel the intensity and buzz that comes when dealing with cyber-security breaches and testing for security vulnerabilities. These immersive, real-world simulation spaces sharpen students' capabilities in dealing with very real threats in the cyber-security world.
School of Business and Accountancy students get an early immersion into the markets through the Bloomberg Finance Lab where students are challenged to integrate real world industry-leading data, research, news and analytics and try their hands at managing investment funds. This simulation lab makes the connection between theory and practice for students crystal clear and prepares students of business and finance for the world that waits.
Wireless casting.
Smart personalised books.
More integrated than ever.
Multiple short-throw touch-operated projectors and configurable layouts in classrooms give students the ability to share their ideas cum presentations and collaborate with the rest of the class effortlessly, allowing students to own the classroom experience and learning.
The use of Smart Books for business students also heighten the effectiveness of their learning as it offers students a powerful personalized learning experience, on various mobile smart devices.
Students' learning is assessed and tracked, and they are guided to focus on the materials they need to study the most or reminded on concepts they may need refreshed.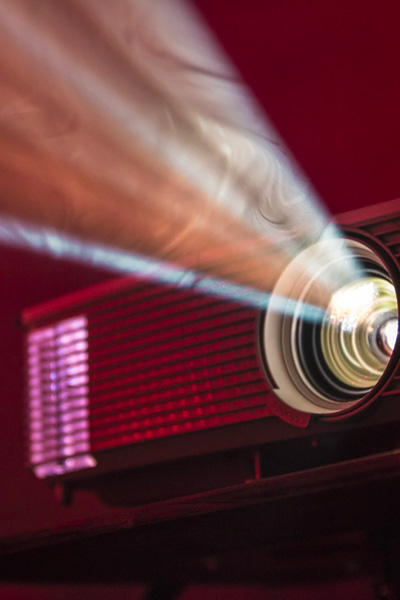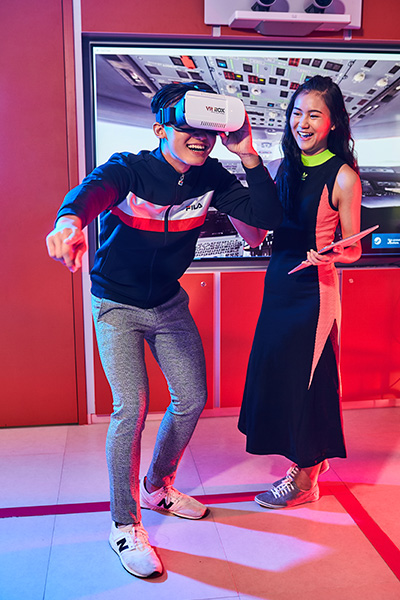 The power of virtual. Taken further.
In keeping with its belief that the "Future Begins Now", the Office of Immersion & Careers (OIC) has leveraged on technology advances and digitalised its entire Education and Career Guidance (ECG) offerings and services to ensure that students are immersed with technology and prepared for the digital world.
The Virtual Reality (VR) Station creates an immersive experience of hard-to-access workplaces and the Career Preparation VR Immersion provides practice for panel interviews, public speaking and networking to smoothen students' transition to the workplace.
From 2019, every NP student will graduate with a Digital Portfolio showcasing their skills and competencies beyond academic excellence.
Design. Build. Manage.
All in Smart New Ways.
The School of Design & Environment (DE) intends to feature the latest and innovative green building technologies and smart facilities management within Blk 34, such as voice commands, HoloLens, IoT sensors etc. DE students will discover and engage in an exciting space and have an advantage when they compete in the job market.