Using art to talk about grief
30 Aug 2022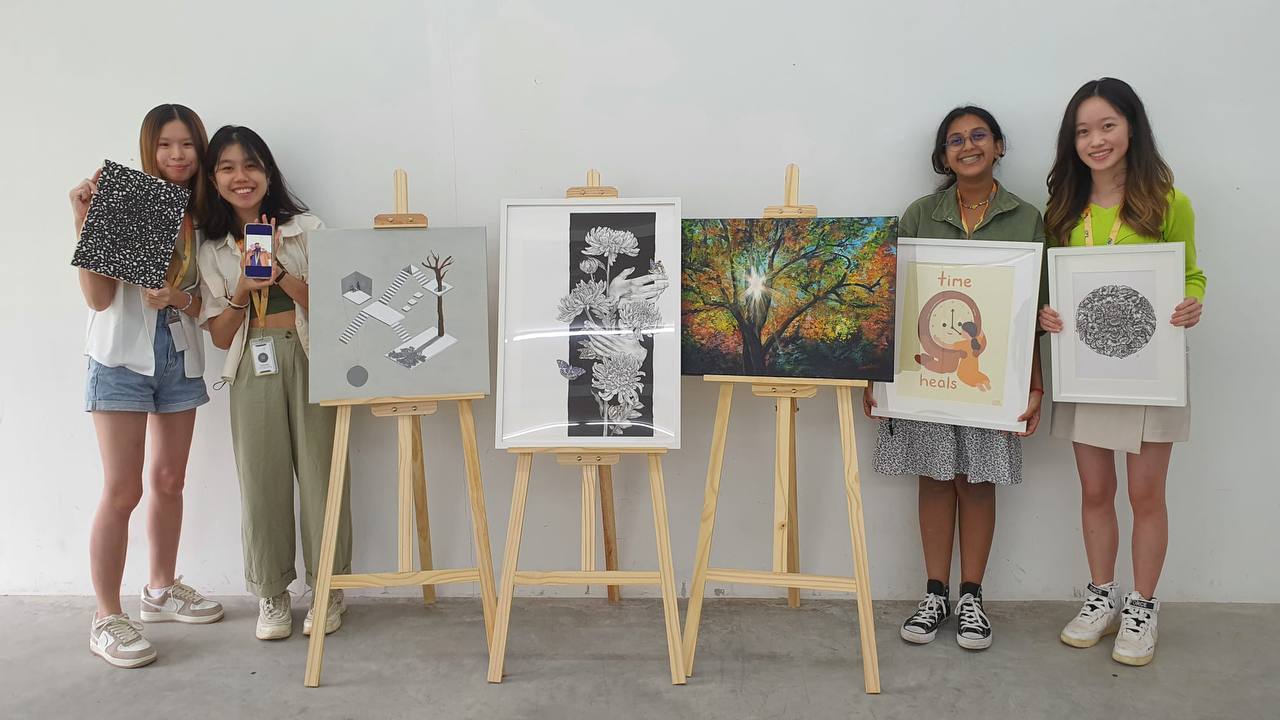 Team Project Tetris with the six art pieces by local artists based on the theme of grief.
When her friend lost a family member, Community Development student (CDT) from Ngee Ann Polytechnic, Magdalin Kasi Govinda Rajan, did not know how to support her emotionally.

''I felt helpless seeing her crying and grieving,'' she recalled.
Realising that the topic of grief has been neglected, she teamed up with a group of CDT students to bring it to light – in a visually compelling manner.
The students, who called their final-year project, Project Tetris, spoke to bereaved individuals, and passed their stories to a group of six artists, who then transformed these stories into six unique art pieces.
''We wanted to leverage the versatility and social value of art to bring our message across,'' said Magdalin.
The art pieces were put together for a three-day exhibition called Peace by Piece at Goodman Art Centre in August. The students also created a virtual exhibition here.
Through the exhibition, which was sponsored by Ang Chin Moh Foundation, the students hope to open up conversations about grief and remove the stigma surrounding it.
Said Magdalin: ''We realised that contrary to society's belief, grief has no timeline. It is something that is cyclical rather than linear, and we hope that the exhibition will encourage more people to express their grief, and take their time to process it.''
Proceeds from the sale of the artworks will go to WiCare Support Group, a non-profit organisation supporting widows and children who have been made fatherless.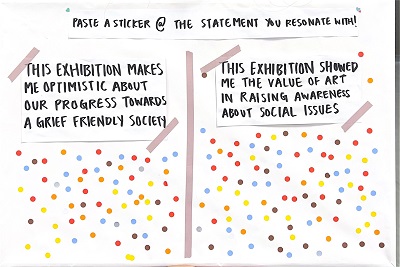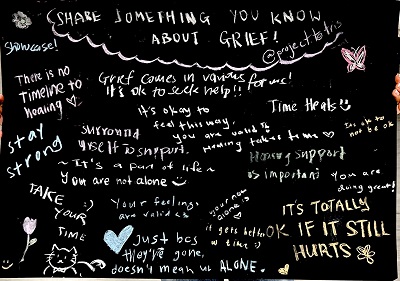 Encouraging notes and opinions left by visitors to the Peace by Piece exhibition at Goodman Art Centre.
Read
here
about another social enterprise venture by our first batch of CDT students.