Raising Awareness About Sexual Assault
30 Aug 2022
Aware of the rising number of sexual assault cases, a group of Community Development (CDT) students from NP set up Koe (which means voice in Japanese) to lend a voice to sexual assault survivors and raise awareness about the topic.
To reach out to the younger generation, they launched a social media campaign in partnership with AWARE (Association of Women for Action and Research).
To fund their initiative and raise funds for AWARE, they sold crochet items. Apart from spreading awareness via social media, the team also kickstarted a podcast "Unravel with Koe", using candid discussions to broach heavy topics. Their first episode, which starred content creator Dewy Choo, explored the topic of sexual grooming.
The team hopes to continue their podcast, expand their business, venture into other social causes and collaborate with organisations that have reached out to them.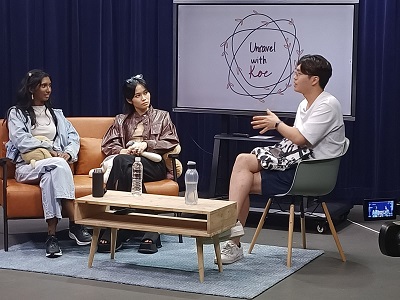 Unravel with Koe Episode 1 discussing sexual grooming, featuring content creator, Dewy Choo. The two on the left are the students involved in the project, Jeevasree Selva Kumaran (left) and Yeo Zhi Xun (right).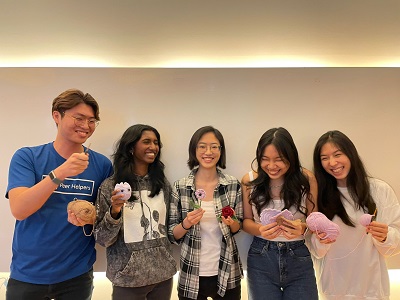 Team Koe, (from left) Yeo Zhi Xun, Jeevasree Selva Kumaran, Claire Ng, Janice Chew and Pauline Dominque Ching Koe.