NP collaborates with J&J to set up first-ever omni channel experience centre on campus
14 Apr 2022 | Lianhe Zaobao
The article is about the launch of the Johnson & Johnson Experience Centre (JJEC), which will benefit 500 students from the School of Business & Accountancy. Besides learning how to operate a brick and mortar store, students will also get to learn the latest retail technologies, including how to conduct livestream sales and the use of AI to manage the store's inventory. Students will also get the opportunity to testbed their ideas and execute their business ideas and gain industry-real learning from J&J Singapore's team of experts through hands-on projects, workshops, close industry mentorship, and regular consultations. 21-year-old Celest Chee, a third-year BA student, said that the centre will give students hands-on learning experiences. Ms Low Yen Ling, Minister of State for the Ministry of Trade and Industry and Ministry of Culture, Community and Youth, graced the opening of the JJEC yesterday. She said that the partnership will expose students to industry-relevant knowledge and develop a pipeline of future talents.
https://www.zaobao.com.sg/news/singapore/story20220414-1262476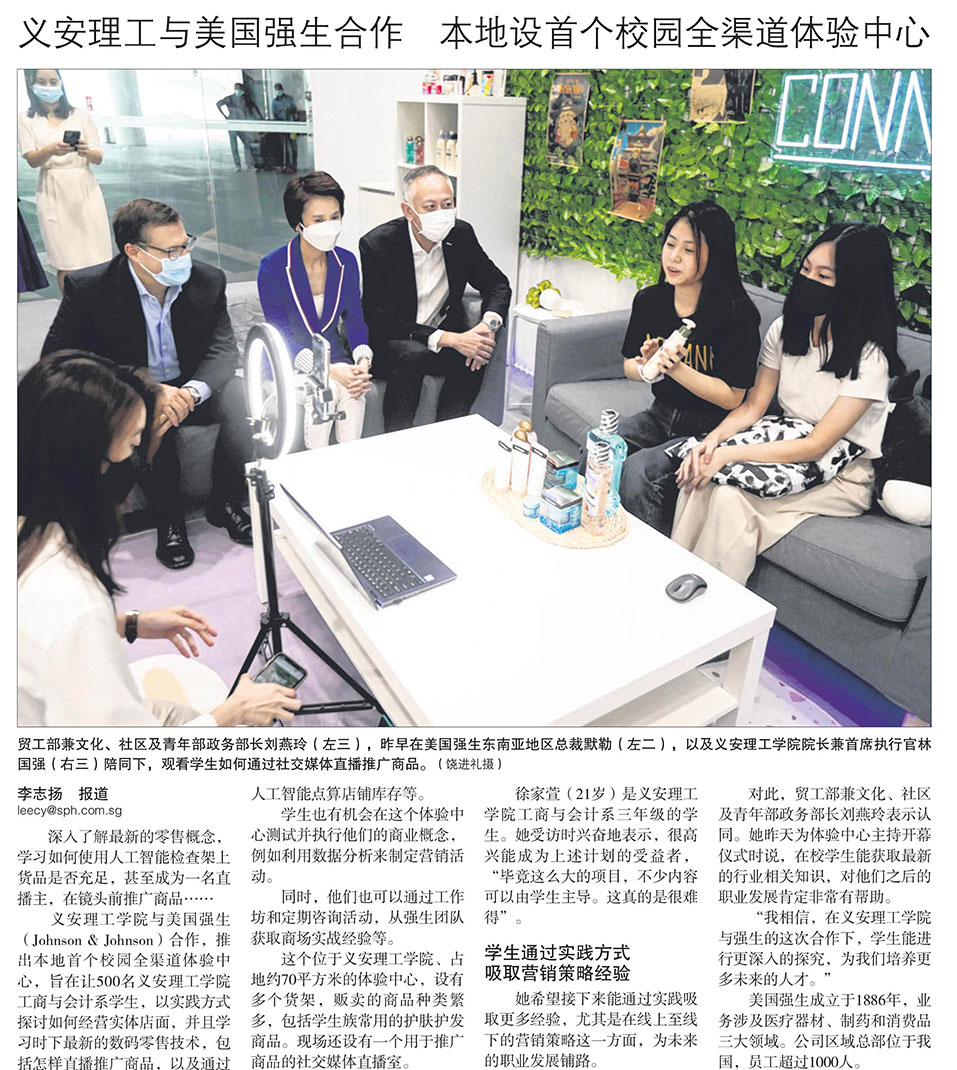 Lianhe Zaobao © Singapore Press Holdings Limited. Reproduced with permission.