Orang Laut in the spotlight
28 Aug 2022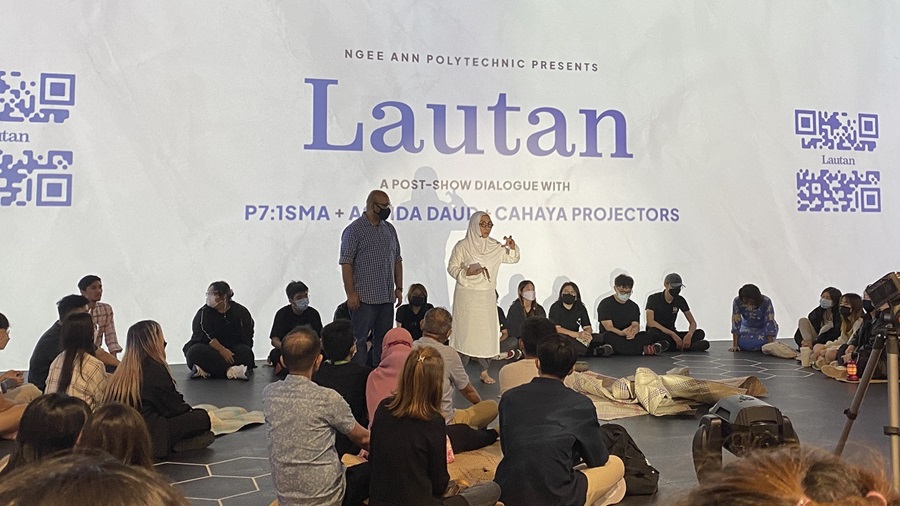 Spoken word artist-educator Asnida Daud with MPP capstone project supervisor Francois Antoine Saverias.


A group of Media Post-Production (MPP) students combined poetry, movement, and multimedia to put up a live performance called Lautan (which means ocean in Malay) to raise awareness of the forgotten Orang Laut (Malay for sea people) community in Singapore. The Orang Laut are indigenous to Singapore and believed to be Singapore's first inhabitants.
About 70 invited guests, including descendants of the Orang Laut and members of Singapore's local arts scene, turned up at NP on 29 July for the show. Malay artist Asnida Daud's poem Aok Diko (Yes, Of Course) was brought to life by innovative performances from dance company P7:1SMA, accompanied by projections, lighting and audio elements put up by the students.
Through the multidisciplinary performance, the students hoped to spark conversations between descendants and non-descendants of the Orang Laut about Singapore's sea people and the cultural loss of their communities.
Year 3 MPP student Aqilah Mazromi said the team spent five months navigating the complex topic of indigenous stories by "being open to learning from the Orang Laut, as well as our industry partners on how to craft a good story and engage our audiences".

They visited a small enclave at West Coast Park – where descendants of Orang Laut gather on weekends – to listen to stories first-hand about their former days on Pulau Semakau. To seamlessly unite elements of dance and poetry with projection mapping, they also studied P7:1SMA's style of dance, attended performances by Asnida Daud, and visited multiple exhibitions on projection mapping.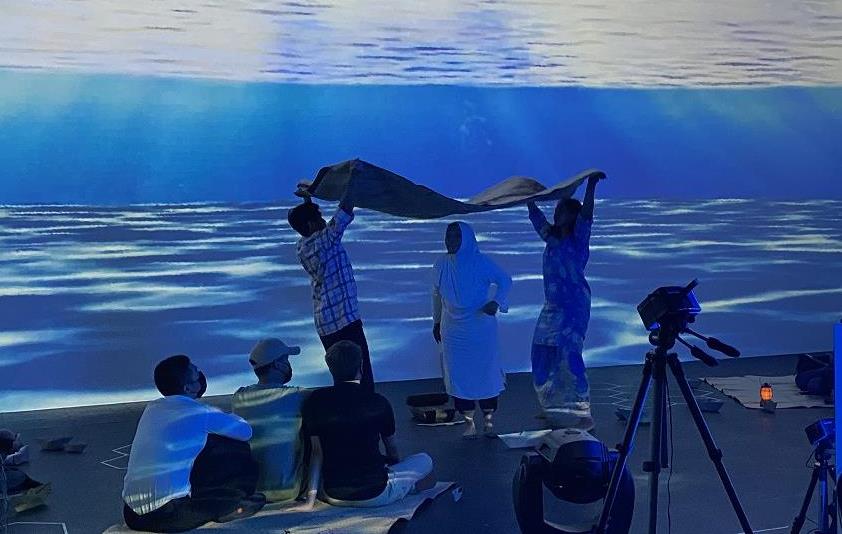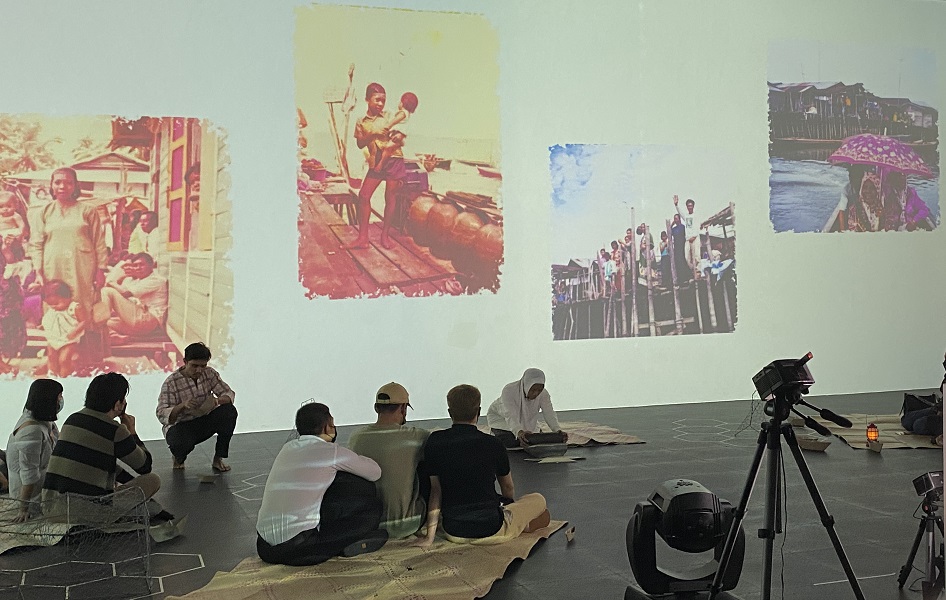 (Left) Asnida Daud performs with P7:1SMA dancers; (right) photos of the Orang Laut projected on screen.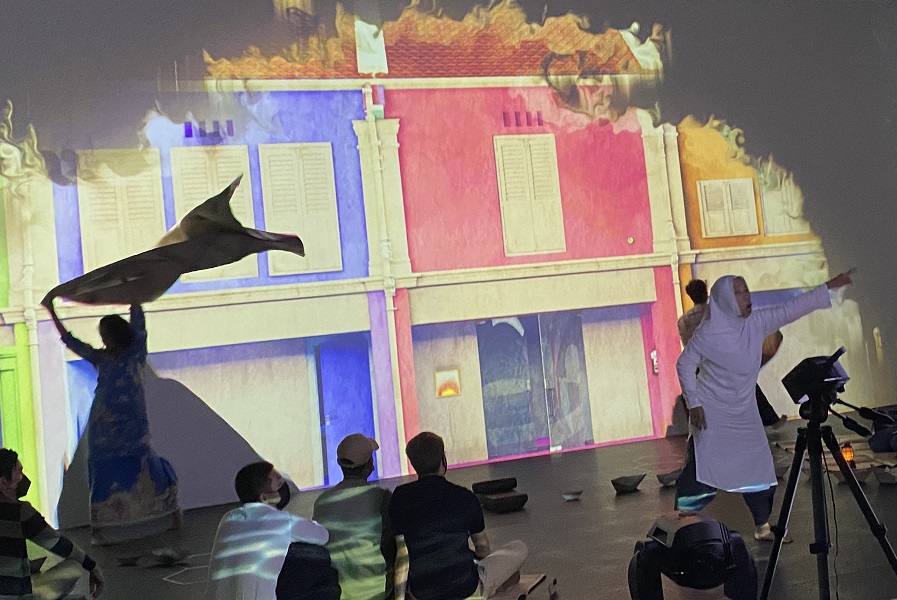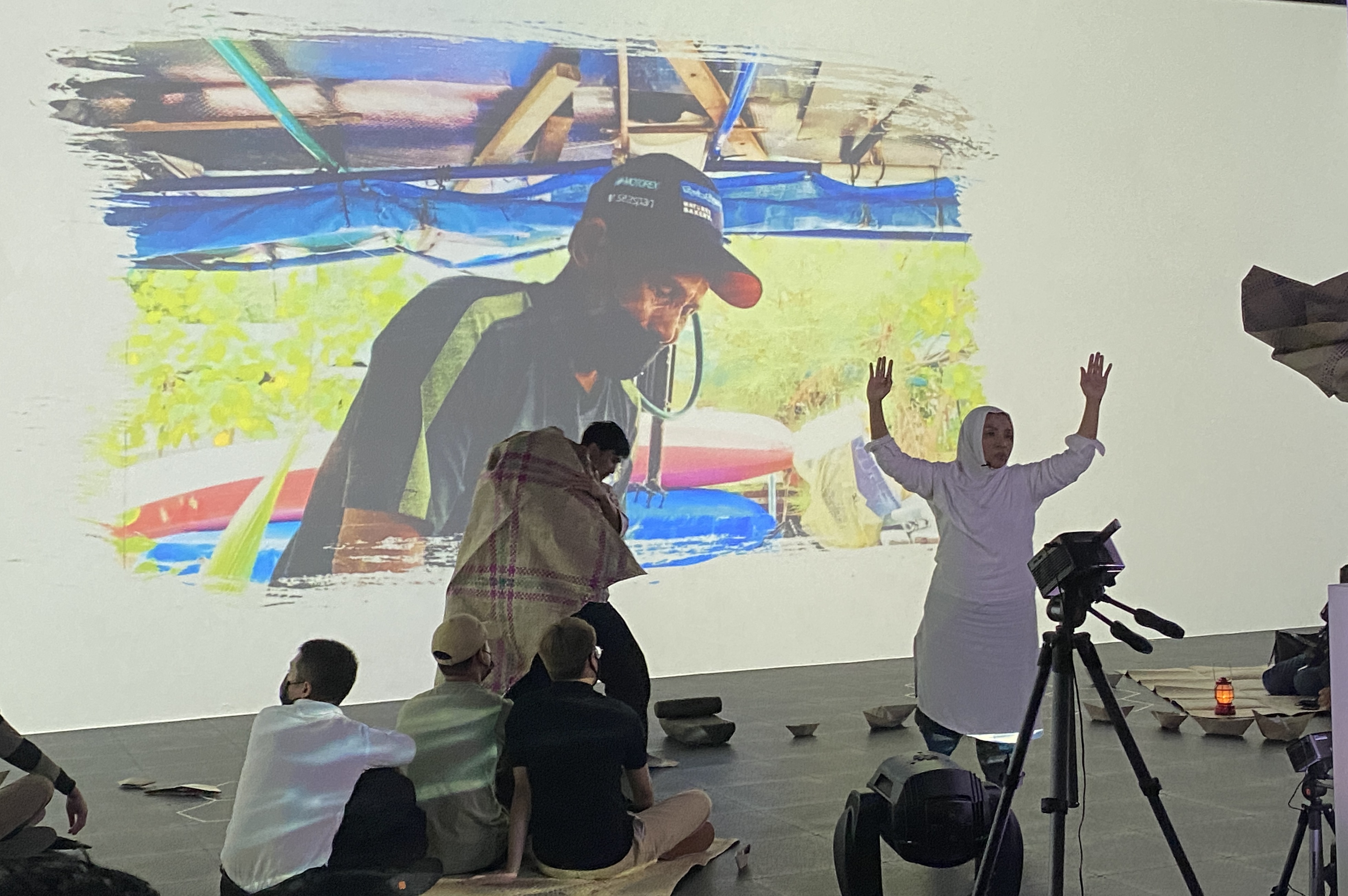 Video footages that the MPP students captured during their field visits to West Coast Park are projected onto the screen.

Esplanade programmer Shiraz Sallim, who attended the performance as an invited guest, said that the students and their choice of computer-generated effects brought a fresh perspective to the show.
He added: "Projection mapping is something the arts scene is recently exploring, and it's great that NP students are at the forefront of being involved in such exposure."
Read
here
on another projection mapping work by MPP students.