Opening Hours
Lien Ying Chow Library
Term: 8.30am to 7.00pm
Break / Vacation: 9.00am to 6.00pm
Weekends & Public Holidays: Closed
Note: We occasionally have special opening and closing hours. Check our website notification bar at the top for latest updates.

Access & Entry

We offer a variety of spaces and facilities to learn, create and collaborate throughout 4 levels of the library.
Who Can Enter
NP Students & Staff
NIEC@NP CET Students & Lecturers
SIT@NP Students & Lecturers
Registered NP Library External Members
Learn more about Membership & Privileges.
If you are a visiting or exchange educator and wish to request entry to the Library or loan/access privileges, email us at lib_circ@np.edu.sg.
Note: NP Library is not open to the public, unless they register as NP Library External Members.
Library Entrance
Our entrance is located at Level 2 of Block 1 (Admin Building).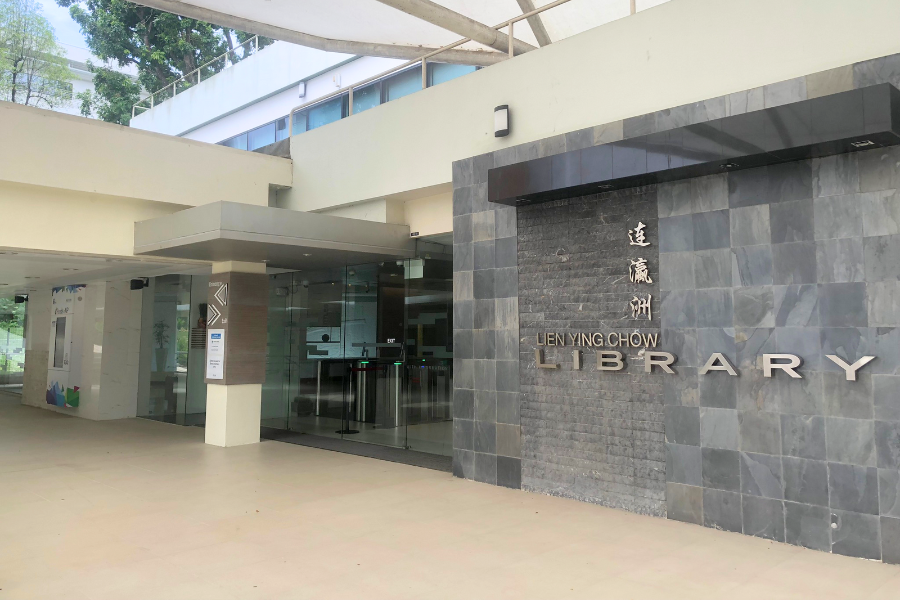 Gantry
Scan your Digital ID Card in the Library Mobile app to pass through our gantry.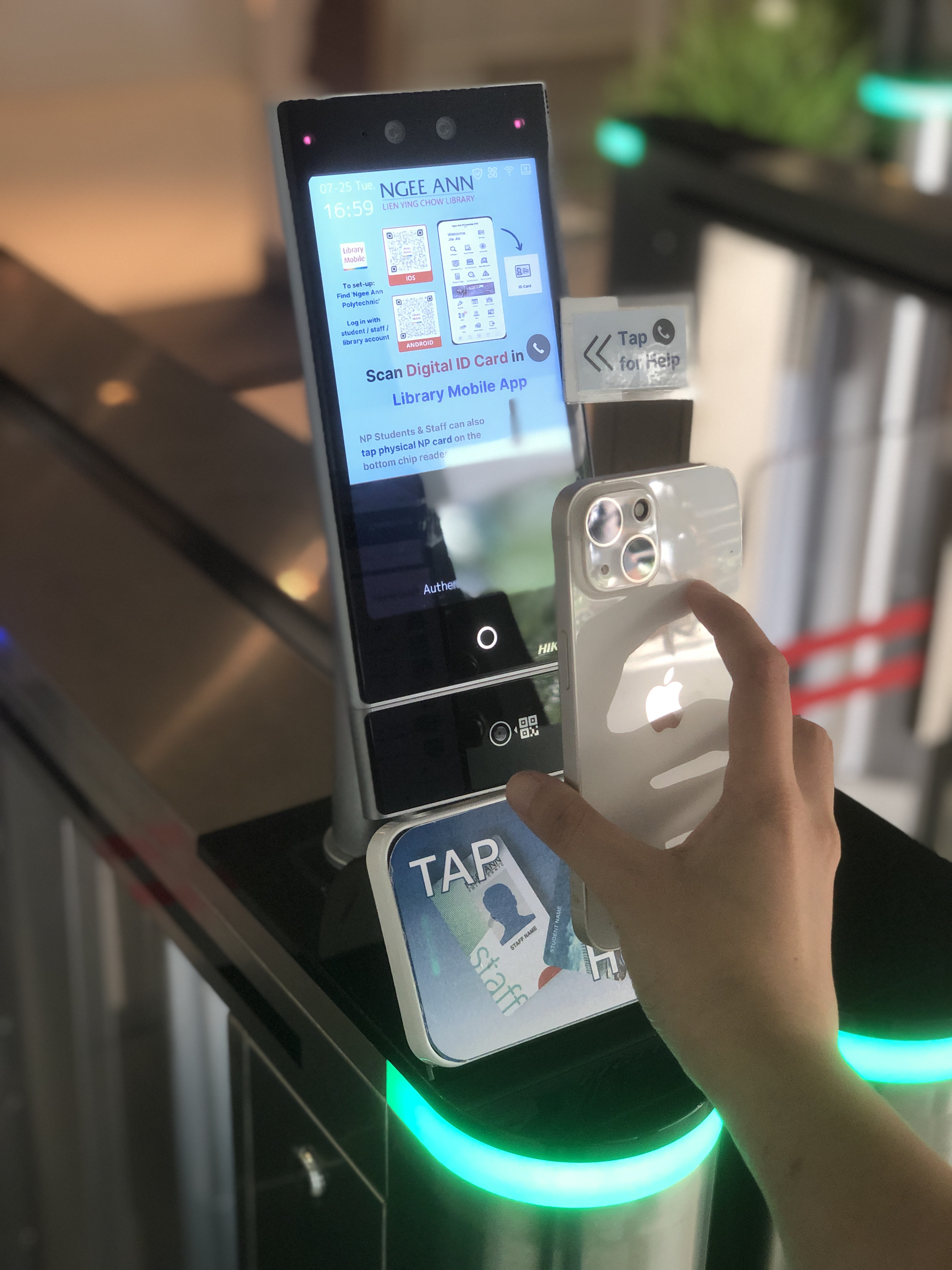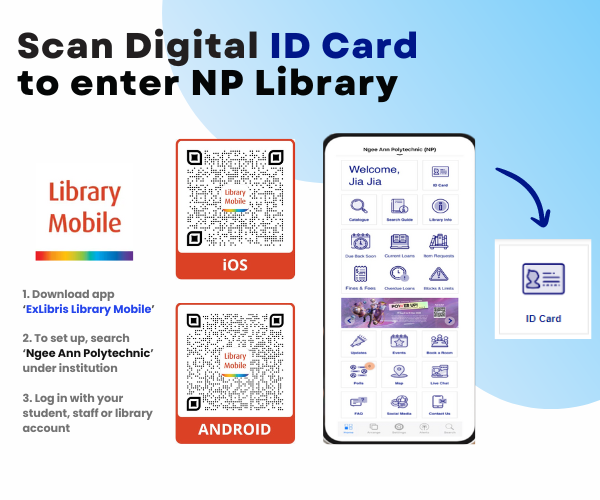 Library GO Return & Collection Kiosk
Our Library GO return & collection kiosk can be accessed anytime during Campus Opening Hours.
It is located at the Atrium (Ground Floor of Block 1 Admin Building), just one level below our Library.
Location
Location: Levels 2 – 5, Block 1 (Admin Building)
Wi-Fi Access
The NP Campus' wireless network coverage includes Library premises for NP Students and Staff.
Wireless@SG hotspots are also located at Level 4 and 5 of the Library.
If you require technical assistance, learn more and directly contact NP Computer Centre helpdesk.
Library Etiquette
For safety reasons, patrons must bring their student, staff or library membership card when visiting. Proof of identity may be requested.
Unattended personal belongings are vulnerable to the risk of theft or tamper. Please refrain from using items to reserve open seats.

The library is not responsible for lost, stolen or unattended belongings.

We are unable to accept requests to retrieve personal belongings after service hours.

Food and drinks cannot be brought in or consumed within the Library.

Water in securely covered bottles is permitted but patrons must be careful to avoid spills.

Help us to prevent pests, smells and stains so that our library stays clean and enjoyable for all.

Tidy up and dispose of rubbish after using a space or facility.

Speak softly and keep your mobile phones in silent mode.

Complete silence is required in Level 5 (Quiet Study Zone).

Do not move, misuse or vandalise furniture or equipment.

Indecent and unruly behaviour, smoking and other misconduct or campus violations are prohibited.

The library reserves the right to:
Confiscate prohibited items

Request or escort patrons who do not comply with library etiquette out of the library premises

Report misconduct to relevant authorities for further investigation or disciplinary action

Suspend or withdraw membership or access to the library and its resources

Filming or photography using cameras, light or sound equipment requires prior approval. To request permission, please email us at
lib_circ@np.edu.sg