The Lien Ying Chow Library (LYCL) is an academic library of Ngee Ann Polytechnic (NP), dedicated to supporting education, research and life-long learning within the NP community.

Since its establishment in 1963 during Ngee Ann College days, LYCL has evolved into an esteemed academic library providing valuable resources, both in print and electronic formats, as well as its signature learning journeys and seminars to cater to NP's academic schools, faculty, staff and students.
LYCL creates a vibrant learning environment with collaboration and discussion facilities as well as study spaces, serving as an inter-disciplinary hub where diverse staff and students from various academic schools can come together to learn, engage, interact and co-create knowledge.
The library's primary mission is to promote digital and media literacy, foster critical thinking and spark intellectual curiosity, in alignment with NP's dedication to academic excellence and community engagement.
Our History
The history of the Library stems back to the Ngee Ann College days in 1963. The library was located then on levels 3 & 4 of the college at the Teochew Building at 97 Tank Road from 1963 to 1968.
The Library was relocated to the main block of the hilltop complex when Ngee Ann College moved from Tank Road to Clementi Road in 1968. It was known as NP Library when Ngee Ann Polytechnic came into being on 3 Mar 1982.
As the campus expanded, NP Library was finally relocated to our current Block 1, Ngee Ann Polytechnic. in August 1983.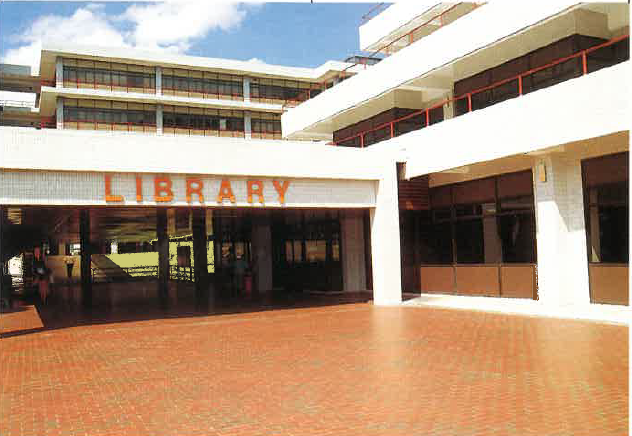 Library in Administrative and Library Block, 1983 (Image from The Ngee Ann Story: The first 25 years, pg. 82)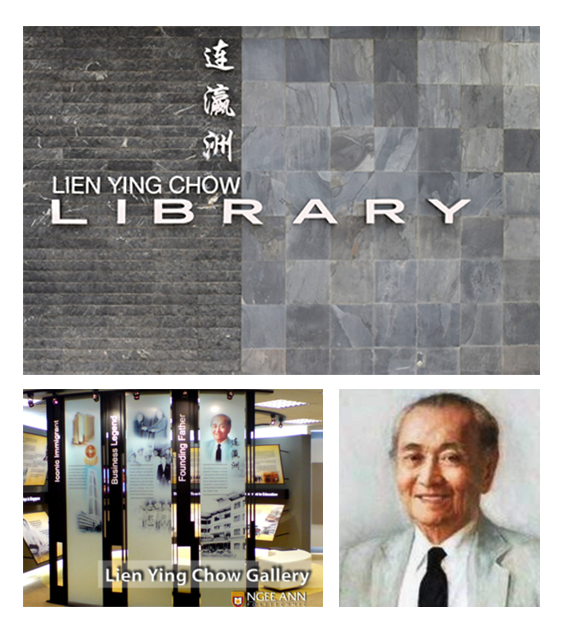 Renaming to Lien Ying Chow Library
NP Library was renamed to Lien Ying Chow Library (LYCL) on 31 Jan 2007 with the setup of a 67​ sqm Lien Ying Chow Gallery to commemorate the late philanthropist Dr Lien Ying Chow (1906 – 2004).​ Dr Lien was one​ of the founding fathers of NP and was highly celebrated as a successful entrepreneur, banker, hotelier, property magnate and philanthropist.

The Library's renaming and launch of the Lien Ying Chow Gallery aims to keep Dr. Lien's vi​sion & memory alive. It also allows NP students to remember NP's rich heritage and be inspired by Dr. Lien's legendary business acumen and admirable qualities such as perseverance, tenacity, philanthropy and humility.​​​

Mural Masterpiece
The Mural Masterpiece was launched on 21 Oct 1986​ to promote the arts and culture amidst the quest of excellence for technology and economic growth. Sponsored by Ngee Ann Kongsi at $53,000, the Mural was created by local renowned artist and sculptor Mr Chua Mia Tee. It encapsulates the vibrant spirit of Singapore and the NP community in pursuit of excellence in education, science and technology.

Towards High Technology, 1986Bas-relief polymarble | 2.55 x 10.6mGift of Ngee Ann KongsiCollection of Ngee Ann Polytechnic​