The Library provides facilities to help you learn, collaborate and create at your best.
Facilities for Use
Photocopying & Scanning
Need to photocopy or scan documents? Our photocopier is located at Level 3, whilst our scanner is located at Level 2.
Note: We currently do not offer printing services. You may access printing services at OurSpace at Block 72 instead.
Power Charging
Ran out of juice? Charge your mobile device at our Power Charging Kiosk at Level 2.
Facilities for Booking
How to Book A Facility
To book, visit NP's Facility Booking System.

Log in with your Library Account ID.

Select 'Library Resources' in Category, and select as many filter fields as required.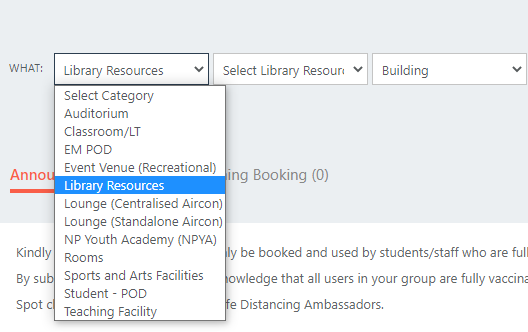 Click and drag at least 2 half-hour slots (booking is for a minimum of 1 hour).
Enter your purpose of booking and select the 'Confirm' button.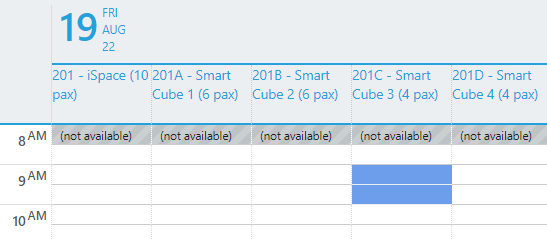 Upon the time of your booking, remember to check-in between 15 mins before and 25 mins after your booking start time. This confirms that you have arrived at your booked facility.
If you do not check-in, the system will cancel your booking and allow other patrons to make a booking at your time slot.