LinkedIn Talent Award Finalist 2022
21 Jul 2023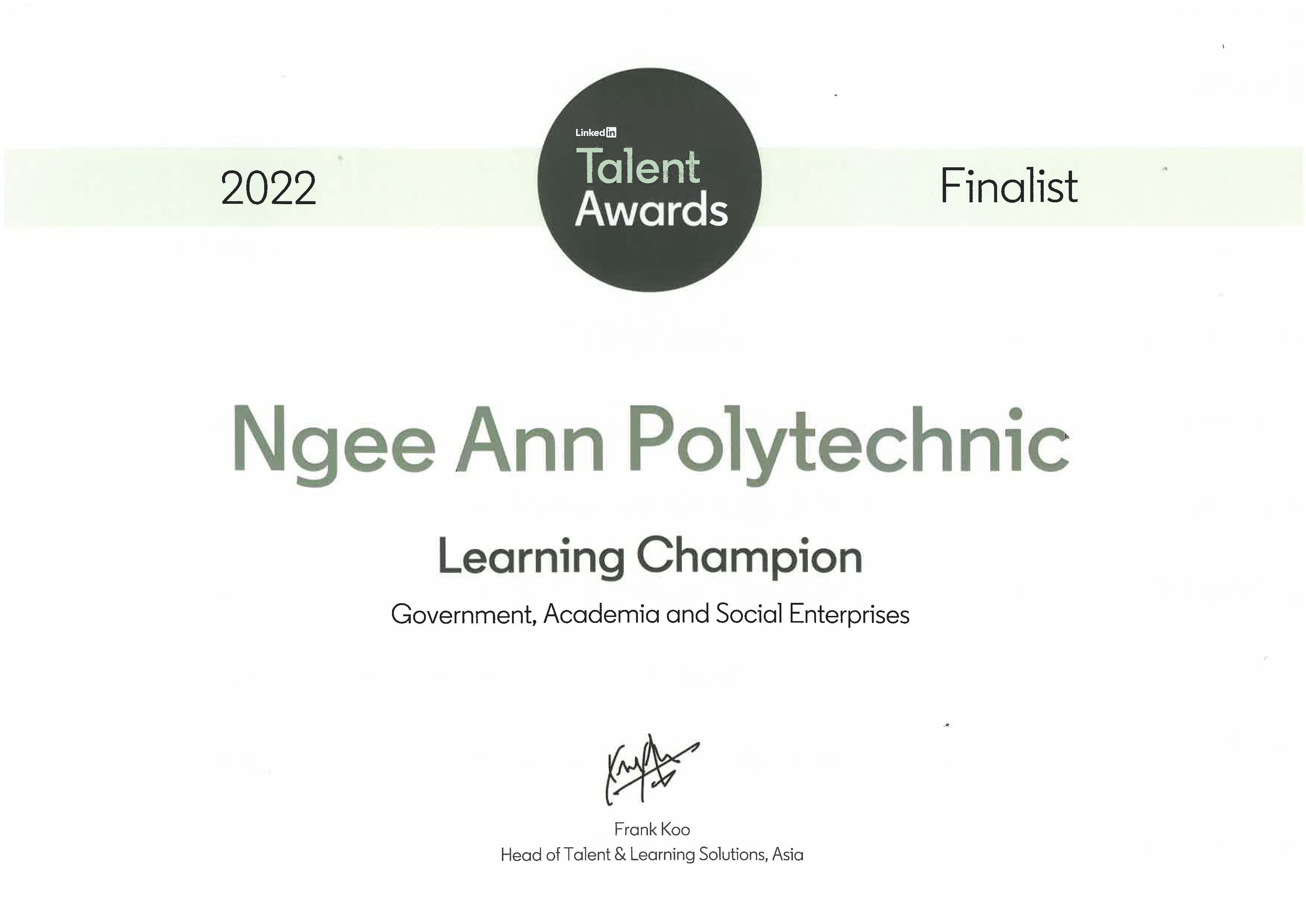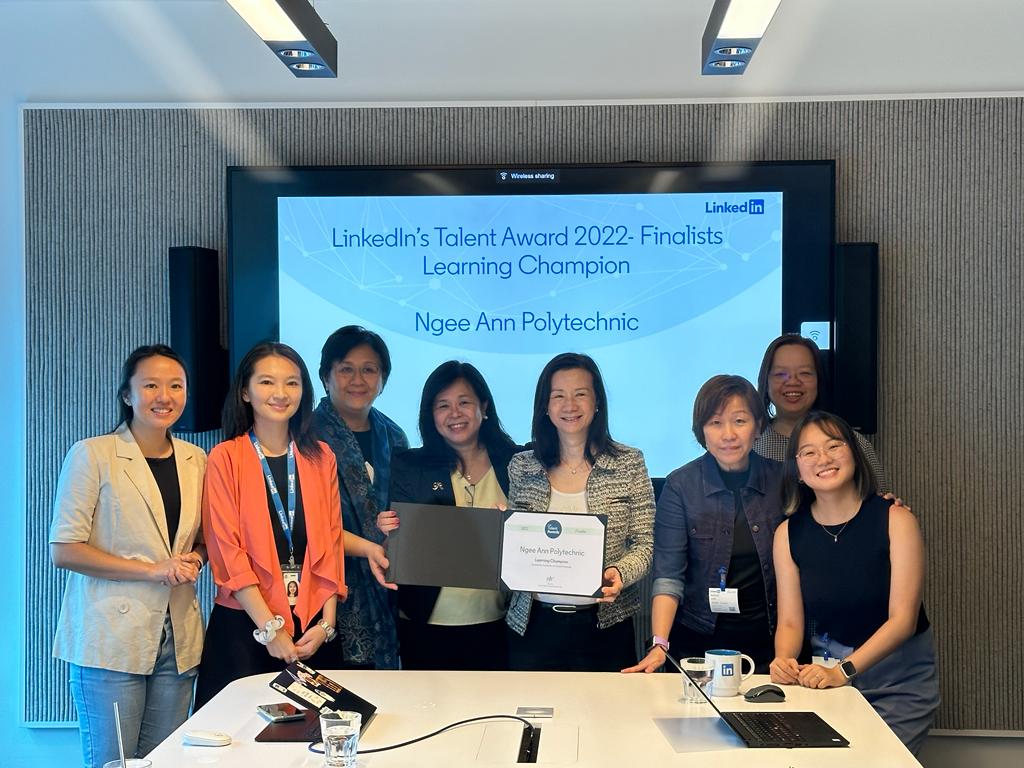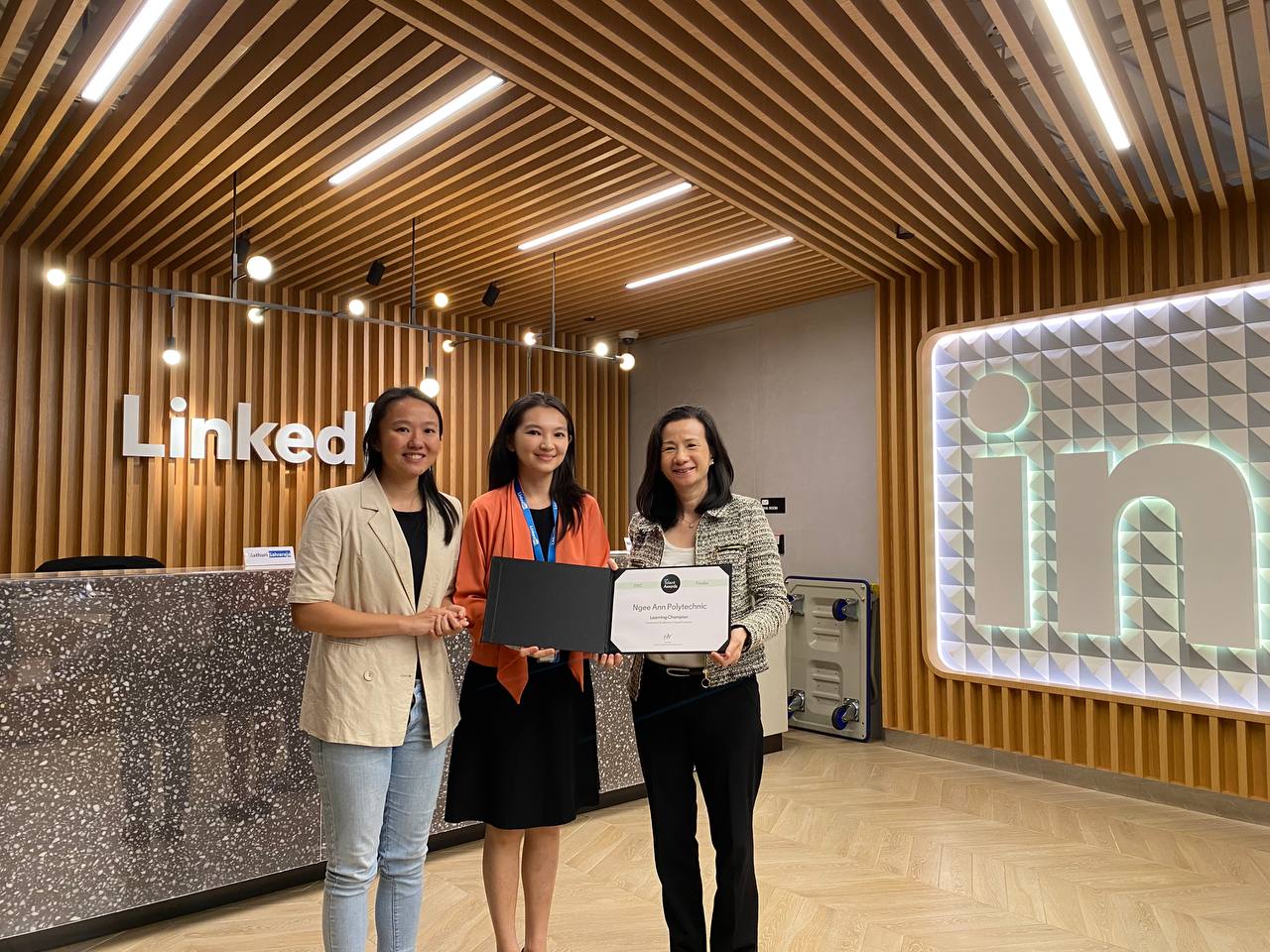 The NP Library was pleasantly surprised to receive the good news from LinkedIn on 23 Mar 2023 that Ngee Ann Polytechnic (NP) is in the running for the LinkedIn Talent Award 2022 – Learning Champion (Government, Academia and Social Enterprises) category as one of the finalists.
On 27 Jun 2023, LinkedIn invited the NP Library to receive the LinkedIn Talent Award 2022 – Learning Champion Government, Academia and Social Enterprises (Finalist).
The LinkedIn Talent Awards recognize companies worldwide that have demonstrated remarkable adaptability, innovation and creativity in the talent space. The Learning Champion category recognizes inspiring and encouraging their community to take charge of their own skill development and learning journey.
The selection process for the award finalists is based on data analysis conducted by LinkedIn's Insights team. They assessed the utilization of LinkedIn Talent solutions and engagement data on the LinkedIn platform by each company to determine the extent to which they effectively leveraged LinkedIn's Talent Solutions and made a significant impact within their organization. All companies using LinkedIn's Talent Solutions are automatically considered for the Talent Awards.
The award is a testament to our Library's initiative in promoting a culture of continuous learning amongst our staff and students.
We thank our partners – the academic schools and departments for collaboratively working together with us to purposefully and innovatively leverage, infuse and embed our Library's wide spectrum of good resources including LinkedIn solutions into their curricula and delivery to make learning even more meaningful, fun, engaging and industry relevant.