Top Grads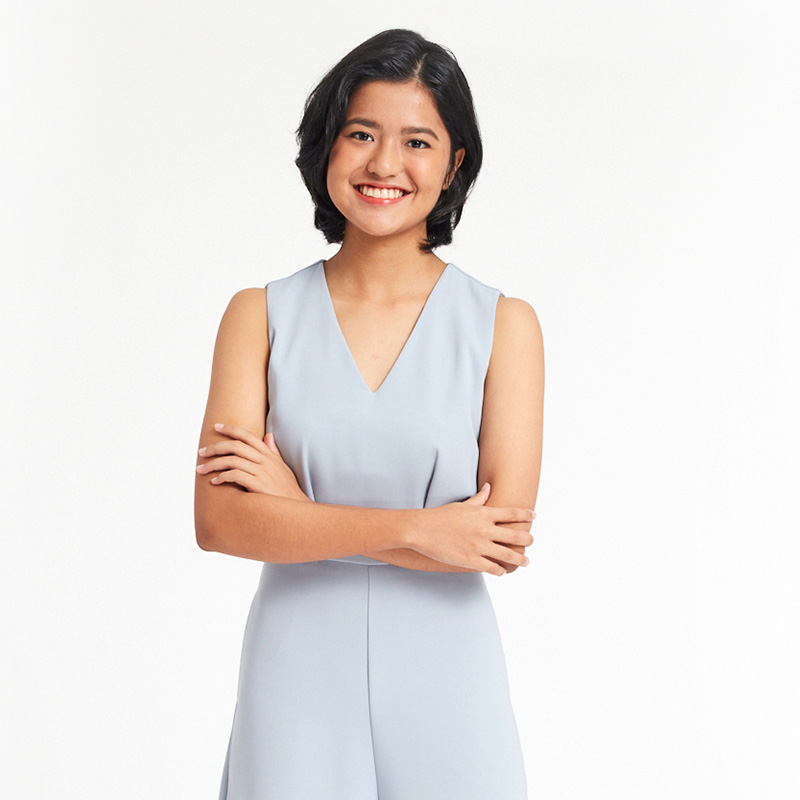 Ngee Ann Kongsi Gold Medal & Lee Kuan Yew Award
Saffron Salmah Yen Lim
Diploma in Engineering Science
School of Engineering
Other awards:
NI Gold Medal & Prize
Diploma with Merit
Ngee Ann Kongsi Gold Medal & Lee Kuan Yew Award
Turning Passion into Purpose

Saffron Lim always relishes a challenge and derives great satisfaction in solving it. As a child, her favourite subjects in school were mathematics and science.
"In math and science, I discovered endless possibilities and creative solutions for complex questions. That excited me and I found similar joy in studying engineering," said Saffron.
Ngee Ann Polytechnic's (NP) Engineering Science course was a natural choice for the math and science whiz, who was attracted to the programme's strong focus on the applied sciences and research.
"I have always been curious about the world around me and the principles behind how things work," she added.
At NP, Saffron had the opportunity to tackle real industry problems and work on cutting-edge engineering applications, while honing her technical knowledge.
During her six-month internship at A*STAR's Institute of High-Performance Computing, Saffron assisted the team in leveraging artificial intelligence technology to predict medication dosage errors. For example, she developed codes to optimise data processing and the performance of machine learning models. Putting into practice what she had learnt in the classroom, Saffron also conducted literature reviews of artificial intelligence research.
That was where she found her calling – to do work that could create a lasting impact. In fact, she found the experience at A*STAR so fulfilling that she sourced for another internship stint at the DSO National Laboratories, where she was involved in machine learning research.
"Knowing that I played a part in possibly improving healthcare processes was very meaningful to me. These real-world experiences also helped to bring me closer to my aspiration of becoming a data scientist," said Saffron, who hopes to embark on a purpose-driven public service career in the future.
Outside of the classroom, Saffron enjoys using her interests and knowledge for good. As a member of NP's Engineering Interest Group, she organised and conducted coding workshops for her peers.
She also participated in the ideateCOMM Challenge, a collaborative social hackathon, where she made improvements to a medication reminder app for dementia patients.
"I hope to use my skill sets to create innovative solutions to solve everyday problems. It's just my way of giving back to society," shared Saffron.
Saffron looks forward to deepening her knowledge in data science and analytics at Nanyang Technological University.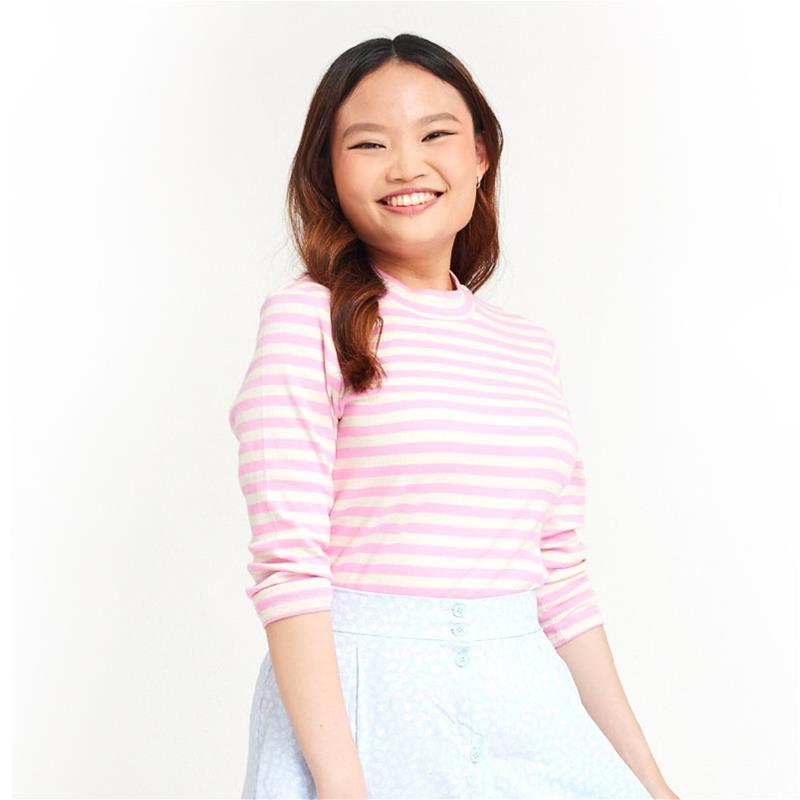 Lien Ying Chow Gold Medal & Ngee Ann Polytechnic Outstanding Achievement Award
Ng Yoke Teng
Diploma in Accountancy
School of Business & Accountancy
Other awards:
Institute of Singapore Chartered Accountants Gold Medal & Prize
Diploma with Merit
RSM Stone Forest Prize
Lien Ying Chow Gold Medal & Ngee Ann Polytechnic Outstanding Achievement Award
Embracing New Challenges

Accountancy graduate Ng Yoke Teng credits her mother for inculcating in her the values of resilience and dedication. A successful business woman who also manages her household responsibilities effortlessly, Yoke Teng's mother has set an exemplary role for her to emulate. It was no wonder that Yoke Teng went all out to stretch her potential and make the most of her time in polytechnic.

"I saw it as my chance to break out of my shell, broaden my perspectives and try new things," she added.

During her three years at Ngee Ann Polytechnic (NP), the self-driven business student found no time for idling as she hopes to "live my life to the fullest". She definitely did, as evident in her multi-hyphenate roles. She was a student leader with SNAPS, the School of Business & Accountancy's student ambassadorial unit. She was also the President of the The Sandbox Advocates (TSBA), a club that aims to promote an entrepreneurial culture in NP. She also devoted her time in worthy causes – she once coordinated a fundraising initiative called "Gift a Smile", which raised $3,000 to help school-mates with financial challenges. She even won an E.P.I.C (Everyday People Inspiring Change) Award for her efforts.

Despite her busy schedule, Yoke Teng was determined to stay on top of her school work. Beyond her diploma course, she even attained the Certificate of the Associate Chartered Accountant Qualification from the Institute of Chartered Accountants in England and Wales (ICAEW) and participated in hackathons to hone her skills.

On why she pushes herself to go beyond her personal limits, Yoke Teng added: "These opportunities helped me learn more about myself and find out what my strengths are. They shape me as a better person."

"My experiences as a student leader also taught me how to think critically and built up my self confidence. I have embraced an open mind towards learning new things, so I can better myself for the next challenge."

And it's no surprise that this top accountancy graduate has set her heart on pursuing a degree in accountancy at NTU next, as her internship at PwC Singapore has given her valuable insights into the world of accounting.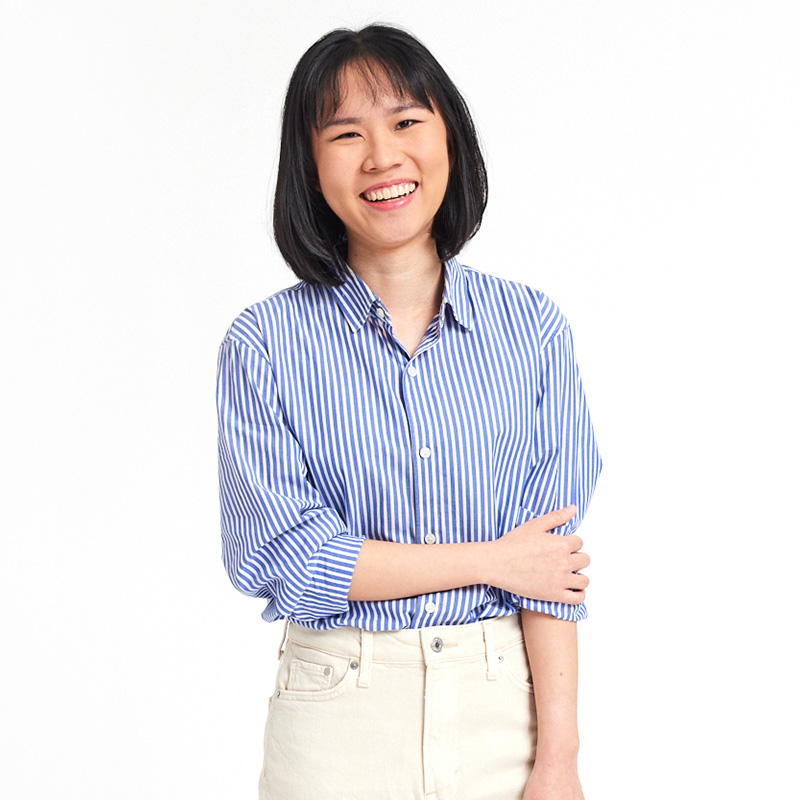 Lee Kuan Yew Award & Ngee Ann Polytechnic Outstanding Achievement Award
Teo Chun Yi
Diploma in Environmental & Water Technology
School of Life Sciences & Chemical Technology
Other awards:
PUB Gold Medal & Prize
Diploma with Merit
Lee Kuan Yew Award & Ngee Ann Polytechnic Outstanding Achievement Award
A Passion for Saving our Environment

Refusing to turn a blind eye to the environmental crisis, Teo Chun Yi applied to Ngee Ann Polytechnic's (NP) Diploma in Environmental & Water Technology (EWT) course to gain a more comprehensive understanding of the implications of climate change. She held firmly to the belief that its strong focus on environmental science and technology would set her on the right course to create solutions for a greener future.

"Climate change cannot be reversed through the efforts of one person, but small ripples can become big waves someday. The hands-on opportunities and exposure to cutting-edge industry projects that EWT offers have affirmed my calling to the field of environmental engineering," she shared.

Her passion for the environment led her to a fulfilling internship with the research and development team at PUB, Singapore's national water agency. She was part of a pilot project that ensured the quality of NEWater, Singapore's high-grade reclaimed water.

"As an intern, it was a dream come true to work alongside experts who are bringing Singapore closer to the goal of water sustainability. The knowledge learnt in the classroom came to life when I was involved in the different stages of the water treatment processes," she enthused.

Chun Yi has come a long way since her freshman year. Having first suffered from anxiety attacks during her O-level examinations, her condition worsened when she struggled with the transition into polytechnic life during the pandemic. Through the encouragement of her family and the support of a school counsellor, she overcame this trying period.

Today, Chun Yi unwinds by immersing in nature. As a conservation volunteer with NParks, she takes part in invasive species management, edible gardening and forest patrol. She also actively participates in kayak river clean-ups organised by the NP Green Volunteers CCA Club and Youth Corps Singapore.

"Through my voluntary work, I help to maintain our natural environment. I also get to share my love for nature with others and promote the importance of conserving the greenery around us," she said.

One who walks the talk, she carries reusable cutlery to avoid disposables when dining out, and uses her own food containers when packing meals. She also reminds her family to be mindful of the waste they generate and to opt for reusable bags when shopping for groceries. Chun Yi is proud that her efforts have borne fruit – her family now practices greener habits.

She hopes to further her studies in environmental engineering and looks forward to a meaningful career in agencies such as PUB, where she can improve Singapore's water systems for a more sustainable future.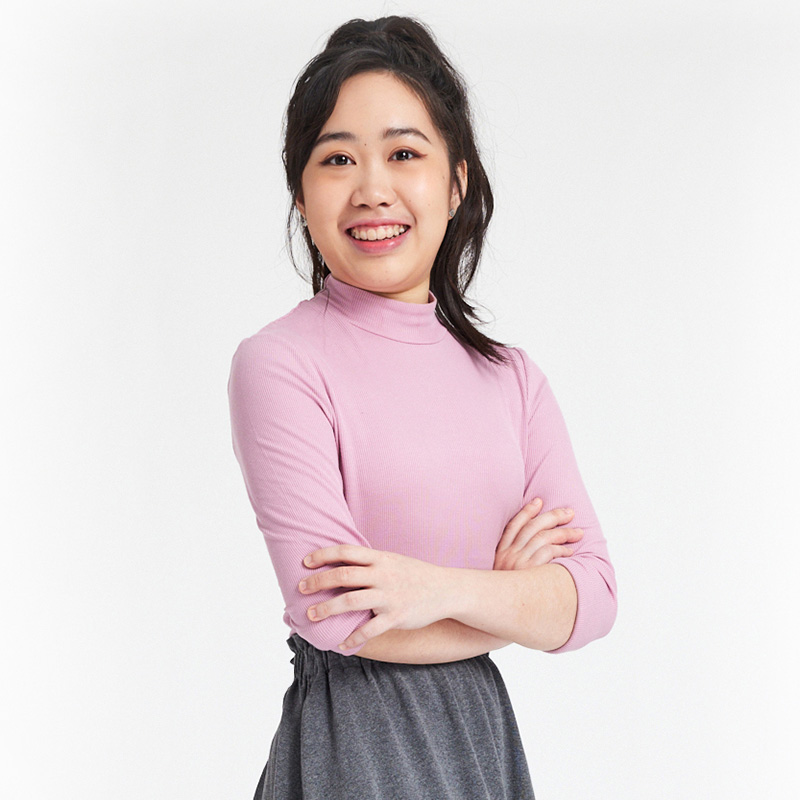 Lee Kuan Yew Award & Ngee Ann Polytechnic Outstanding Achievement Award
Lim Cai Qian
Diploma in Design
School of Design & Environment

Other awards:
Keppel Land Gold Medal & Prize
Diploma with Merit
Fraction Design Prize
Keppel Land Prize
Luma Prize
Lee Kuan Yew Award & Ngee Ann Polytechnic Outstanding Achievement Award
Driven by Design

"The most important catalyst for good design is the willingness to challenge the status quo. When we go beyond the familiar, creativity can take the lead and transform ideas into works that inspire and meet real needs," remarked Lim Cai Qian.
Having always been interested in design, joining the Diploma in Design course was the start of a new chapter in Cai Qian's journey to explore how she could use her skills to make a difference.
To hone her craft, Cai Qian embraced the many opportunities that Ngee Ann Polytechnic (NP) offered. These included real-world industry projects, mentorship opportunities, design internships and entrepreneurship support.
She counted Project Circular, an upcycling initiative that the School of Design & Environment launched in partnership with local furniture brand Scanteak, as one of her most memorable design endeavours.
"As the objective was to design for young couples with small apartment spaces, I took the time and effort to speak to the target audience to step into their world. Through this research process, I was able to conceptualise a design that was both unique and useful," said Cai Qian.
Titled Joie de Vivre – French for "joy of living" – the table she designed featured storage compartments and can be pulled apart so couples can use it simultaneously for different purposes.
Design also opened doors for Cai Qian to pursue her dream of starting her own business. Borne of a second-year project, her team came up with the idea of designing a guided gift customisation service to encourage more thoughtful gift-giving. Through the support of NP's innovation and entrepreneurship office, The Sandbox, their business idea was selected for the business incubation programme by the Singapore Fashion Council's The Bridge Fashion Innovator (TBFI) programme.
"As an incubatee of TBFI, we were mentored by top talents like Natalia Vaissié, the former head of merchandising at YSL, and Redz, a Design-Thinking guru at IBM. Not only did we gain knowledge in branding, we also got the chance to improve our business processes," added Cai Qian.

Another highlight for Cai Qian was the co-founding of NP Supportify with a group of like-minded peers. Aimed at promoting inclusivity and acceptance through peer bonding, the co-curricular activity club organised virtual meetings during the Covid-19 pandemic.
"Good design solves real problems. My friends and I 'designed' NP Supportify to be a space for students with Special Educational Needs to support each other, and I am glad we succeeded," she shared.
In the days ahead, Cai Qian looks forward to pursuing further studies in the field of social sciences to complement her design training. She hopes to continue with her business at the same time.

Ngee Ann Polytechnic Tay Eng Soon Gold Medal
Nur Dhalila Binte Mohamad
Diploma in Film, Sound & Video
School of Film & Media Studies

Other awards:
The Shaw Foundation Gold Medal & Prize
Diploma with Merit
MPA-International Prize
Ngee Ann Polytechnic Tay Eng Soon Gold Medal
Championing Asian Cinema

When Nur Dhalila Binte Mohamad binge watched coming-of-age films hailing from Hollywood as a young girl, it was just a way to pass the time. Today, the cinephile has blossomed into a budding filmmaker, ready to tell her own stories on the big screen.

A natural talent, she flourished in her filmmaking course during her days in ITE College Central and began developing a deep appreciation for the craft of masterful storytelling, including cinematography, lighting and set design.

Her decision to join Ngee Ann Polytechnic's (NP) Diploma in Film, Sound & Video (FSV) course after completing ITE was an easy one. After watching the award-winning film Apprentice directed by FSV alumnus Boo Junfeng, the course became the obvious choice for her.

"Apart from film theory, FSV focuses on training students in the fundamentals of filmmaking techniques. This skill set will prepare us well for the industry," Dhalila said.

The course has helped her to better understand her goals and aspirations in filmmaking, and built her confidence as a filmmaker. In particular, the Asian Cinema module introduced her to the unique artistry of films in the region, which showcased voices and perspectives that have been in the shadow of the Western films she grew up watching.

"The many ups and downs throughout the history of Asia have shaped our present identities. The struggles of the characters in Asian films resonated with me, and I feel drawn to showcase the diverse and vibrant cultures within this continent in my own work," she added.

For her final-year project, a documentary titled Mom, Dhalila stepped out of her comfort zone to take on the dual roles of producer and editor. When it was chosen to be part of an exclusive film screening organised by Honour SG, a non-profit organisation dedicated to promoting a culture of honour and honouring, she saw how her film can inspire viewers.

Her internship at local production company, Weave, gave her the chance to work on numerous projects, including corporate videos, event coverage and interviews.

"It was empowering to be able to apply the skills I learnt to the productions I was working on. Meeting so many talented and accomplished industry practitioners was another great plus," shared Dhalila.

"The success of films like Everything Everywhere All At Once and Parasite have propelled Asian films to the mainstream. But there are still so many more thought-provoking stories with Asian themes that can touch and impact the world, and I want to achieve this as a producer and filmmaker," Dhalila said.

Having been offered a full-time position at Weave, Dhalila plans to work as a full-time Assistant Producer for a year before pursuing her further studies.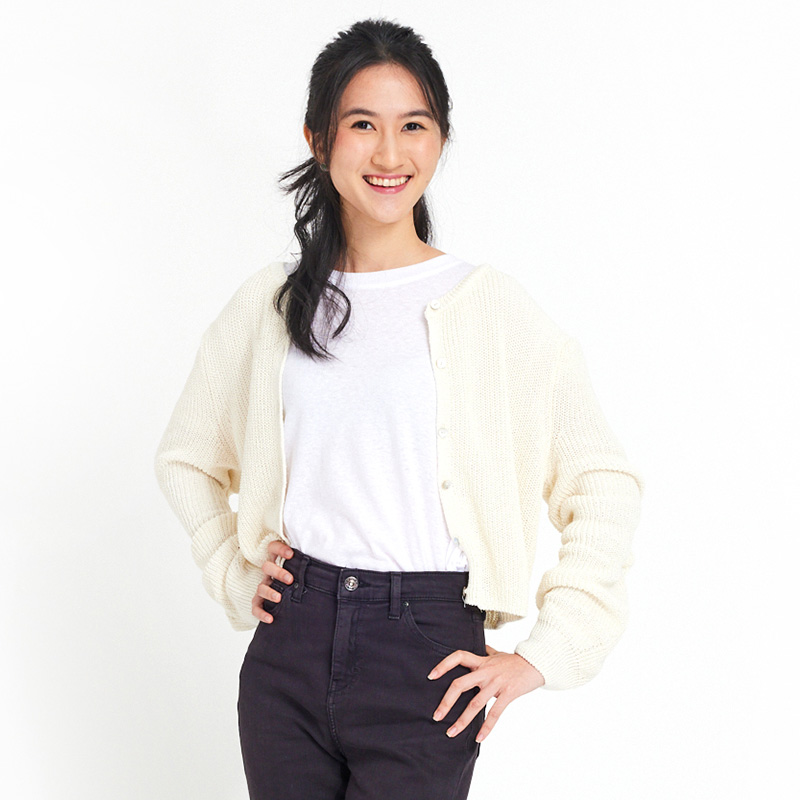 Ngee Ann Polytechnic Outstanding Achievement Award

Chan Jia Ying, Vanessa
Diploma in Arts Business Management
School of Humanities & Social Sciences
Other awards:
Temenggong Artists-in-Residence Gold Medal & Prize
Diploma with Merit
Mapletree Prize
Ngee Ann Polytechnic Outstanding Achievement Award
Creating Spaces that Build Communities

What started out as a part-time job after she withdrew from Junior College became a life-changing experience for Vanessa Chan. While working as a sales assistant at social enterprise The Social Space, she witnessed first-hand how a space can build a community.

A multi-concept store comprising a café, nail salon and retailer of fair-trade products, The Social Space practised inclusive hiring by providing employment to individuals from marginalised groups, including ex-offenders and the differently-abled.
"Within this inclusive space where there was acceptance and care, my co-workers and I found a support network in each other. It was heartening to see how our dignity was affirmed," Vanessa said.

This desire to connect people to communities, together with her passion for the arts, prompted Vanessa to enroll into Ngee Ann Polytechnic's Diploma in Arts Business Management (ABM) programme.

"ABM allowed me to apply principles of participatory design, where stakeholders get to be involved in the design process. This is especially important to ensure that our programmes meet the needs of participants," she added.

Mindful about the needs of the people around her, Vanessa observed the barriers that her school-mates with Special Educational Needs (SEN) faced. Together with a group of like-minded students, Vanessa founded the NP Supportify CCA Club, which promotes inclusive education and acceptance through peer bonding.

"We wanted a virtual space where students with and without SEN could come together during the Covid-19 pandemic. By sharing both their challenges and joys, the community is uplifted. By the end of the first year, more than half of the members had joined Supportify to learn how to support their friends with SEN. This helps to build a more inclusive environment for all," said Vanessa.

Dedicated to helping communities, Vanessa has volunteered for various causes. Her voluntary stint with community group Merpati Kaki saw her help rental flat residents at Merpati Road move into their new flats when they were affected by a relocation exercise. As part of the Compassionate Youths in Action Club, she also managed student volunteers for a reading and life skills programme for SHINE Children and Youth Services.

While Vanessa said she was once "lost" after a bout of depression during her junior college studies, her heart is now set on further studies in the field of liberal arts. Keen to examine how people in urban areas interact with their built environments, she hopes to become an urbanist and contribute to city planning in the future.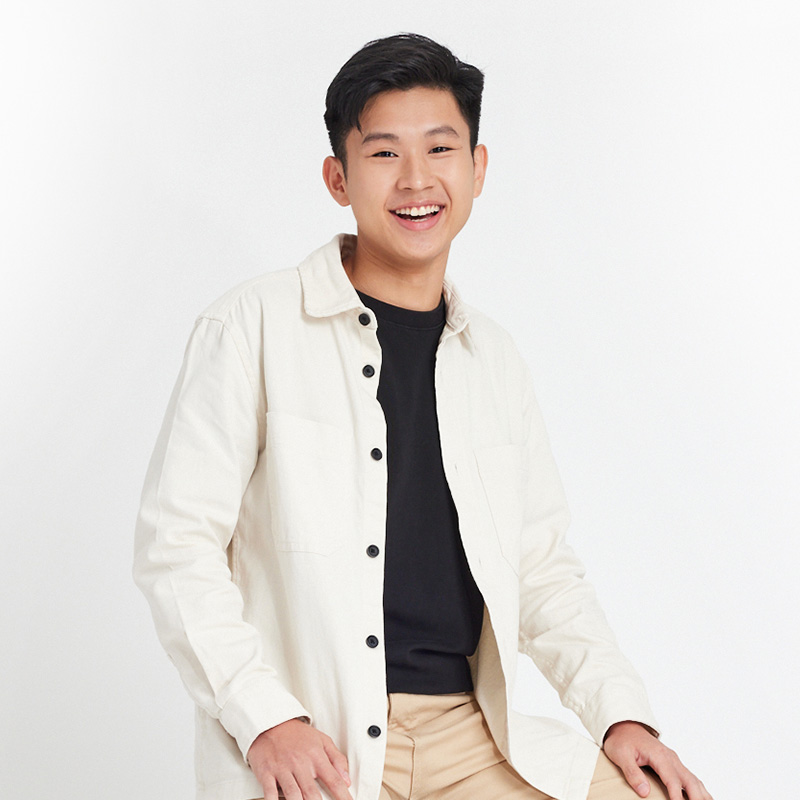 Ngee Ann Polytechnic Outstanding Achievement Award
Soh Jin Rong Ryan
Diploma in Electrical Engineering
School of Engineering

Other awards:
SP Group Gold Medal & Prize
Diploma with Merit
Minor in Global Readiness
ACES Prize

Ngee Ann Polytechnic Outstanding Achievement Award
Making the World More Sustainable

Watching the documentary Fleeing Climate Change – The Real Environmental Disaster when he was in secondary school opened Ryan's eyes to the imminent threats of climate change. It was clear to him that enrolling into NP's Diploma in Electrical Engineering (EE) programme would give him the skills and knowledge to develop renewable energy solutions that make the world a greener place.
"Sustainability should be everyone's goal. We all have a part to play to reduce the negative impacts of human activity on the environment," said Ryan.
His deep-seated interest caught the attention of his lecturer, who encouraged him to join the Energy Ambassadors Programme by the Energy Market Authority.

From tours of renewable energy plants in Singapore – such as the Tengah Solar Farm and the Jurong Lake District cooling plant – to participating in public education efforts such as the Science Centre Energy Story exhibition, the Energy Ambassadors Programme exposed Ryan to exciting developments in the energy sector.

For his final-year project, he had the opportunity to work with the NUS Solar Energy Research Institute of Singapore (SERIS), one of the world's leading solar laboratories and Singapore's national solar energy research institute.

"It was a privilege to work with the researchers at SERIS to develop a monitoring system that optimises the efficiency of solar panels," shared Ryan. "This project showed me that electrical engineers can help all of us live more sustainably."

The exposure to renewable energy research and innovation introduced Ryan to the field of sustainability technologies. To gain more experience in this area, he took part in sustainability-related competitions like the Singapore Energy Grand Challenge, where he learnt how to make decisions that prioritise sustainability goals through simulations.

"The many opportunities that NP availed to me have strengthened my desire to pursue a career in renewable energy. One day, I hope my research can make our collective future a more sustainable one."

In his second year, when student activities resumed on campus, Ryan took on the role of President in the EE Club and organised activities to help students build stronger bonds with the school and each other. Today, he remains close to his peers from the EE Club.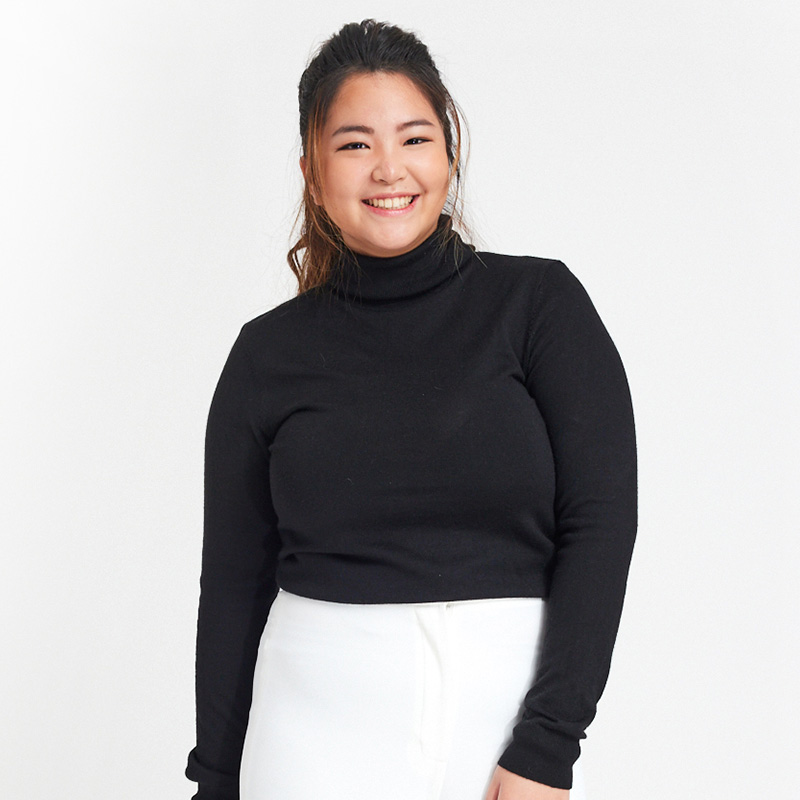 Ngee Ann Polytechnic Outstanding Achievement Award
Celest Teo Shao Ning
Diploma in Mass Communication
School of Film & Media Studies

Other awards:
Mediacorp Gold Medal & Prize
Diploma with Merit
Minor in Foreign Languages (French)

Ngee Ann Polytechnic Outstanding Achievement Award
Telling Stories that Matter

Aspiring writer Celest Teo believes in the power of the written word.
"Stories can inspire change and remind people that they are not alone," said the Mass Communication graduate.
She recalls writing a piece about her journey from junior college to polytechnic, as well as the mental health struggles that she faced during the transition.
What Celest did not expect was the response after the article was published in Ngee Ann Polytechnic's (NP) online campus magazine, HYPE. Along with messages of encouragement, it also sparked many honest discussions among her peers about mental health issues and the stigma surrounding it.
"That was when I realised how powerful a good story was. When I see people learning something from my stories or wanting to make a difference, it makes all the work worth it," she added.
Such opportunities to raise awareness and drive meaningful change in society affirmed Celest's decision to become a writer. She was also thankful to hone her skills through real-world experiences, including a six-month internship stint at Delicious Consulting.
Describing her internship experience as "eventful", Celest was able to experiment with different forms of writing and cover a variety of topics.
Said Celest: "I enjoy meeting people from all walks of life. My stint as a writer gave me the chance to meet them and hear their stories. Knowing that I can shine a light on untold issues keep me going."
Celest will be taking a gap year to gain more work experience before considering to further her studies.
Ngee Ann Polytechnic Outstanding Achievement Award
Elicia Ng
Diploma in Immersive Media
School of InfoComm Technology

Other awards:
IMDA Gold Medal & Prize
Diploma with Merit
ITMA Prize


Ngee Ann Polytechnic Outstanding Achievement Award
Making Interfaces Better for Users

User experience design was not a calling that Elicia Ng had expected to embrace.
But the curiosity of the Immersive Media graduate was piqued after she completed a six-month internship stint at User Experiences Researchers (USER), a company that specialises in user experience research and design.

There, she was part of a team that helped businesses to evaluate the usability of their websites and apps. Seeing how the USER team applied the principles of user-centred design to extract insights that are then translated into design solutions excited her. Motivated by the experience, she hopes to eventually build a career in this field.

"My internship allowed me to gain a multi-faceted understanding of the whole creation process, which helps me to develop more practical and intuitive designs," said Elicia. "I learnt that design goes beyond just the aesthetics. It must also be useful to the people we design for."

Her desire to create designs that meet users' needs has seeded in her the aspiration to become a user interface designer, and in particular, for the healthcare sector.

"In healthcare organisations, many of their work processes and communication platforms are digitalised nowadays. A good design of these digital platforms will help users to get the information they need with greater ease. I hope to play a part in lessening their anxiety with my designs," she added.

While Elicia grew up with a love for art, she only formed a deeper appreciation for this craft after enrolling into her diploma in Ngee Ann Polytechnic (NP). She had the opportunity to use her creative skills to develop immersive experiences, and even integrate the use of new technologies such as augmented, virtual and mixed realities in her work.

For example, she designed virtual landscapes and character assets for a computer game as part of her final-year project. From design ideation to prototyping, and eventually production, she learnt how to think about the journey of a user and how to keep them engaged for the long term. This has helped her to view the entire design process more holistically.

"It is only when we understand the needs of the user that we will be able to create a truly meaningful product experience," said Elicia.

Starting her polytechnic education during the Covid-19 pandemic gave her the impetus to embrace different experiences when pandemic restrictions were lifted. Some of these included her voluntary work at soup kitchen Willing Hearts, as well as the caring of injured animals at the ACRES Wildlife Rescue Centre.

"My volunteering experience broadened my perspectives about how people can contribute to society. It has inspired me to become a good user experience designer, so that I can also make a difference," shared Elicia.


Click here to check if you have won any Graduation Awards