Annual Report 2022/2023
---
Corporate Information
Our Council and management team continue to inspire the polytechnic to prioritise on experiences, relevance and choices for our students and learners.
Ngee Ann Polytechnic started in 1963 and is today one of Singapore's leading institutions of higher learning with over 13,000 enrolled students in close to 40 disciplines. It seeks to develop students with a passion for learning, values for life, and competencies to thrive in a global workplace. The polytechnic also supports Continuing Education and Training (CET) through its CET Academy, which offers a wide range of part-time programmes and short courses. It works closely with industry partners to curate programmes for emerging skills, develop talent pipeline for the industries and help adult learners stay agile in today's rapidly changing global economy.
VISION
Passion for learning.
Values for life.
Graduates who are ready for a global workplace.
MISSION
To nurture lifelong learners who are imbued with 21st century competencies and valued at the workplace and by society.
VALUES
Upholding integrity.
Striving for excellence.
Embracing innovation.
Serving the community.
---
Council Members
For the period from 1 April 2022 to 31 March 2023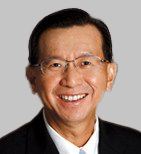 Chairman
Mr Tang Kin Fei
Chairman
SIA Engineering Company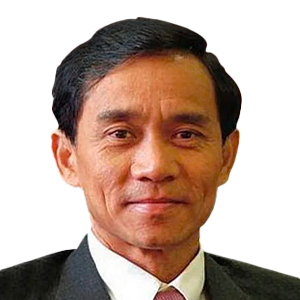 Deputy Chairperson
Mr Willie Tan
Former Auditor-General
Auditor-General's Office
Members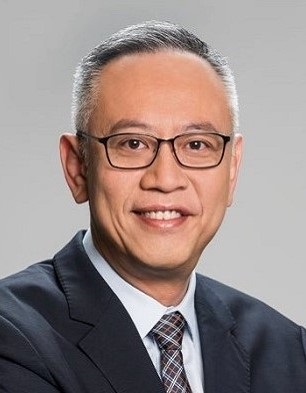 Mr Lim Kok Kiang
Principal & CEO
Ngee Ann Polytechnic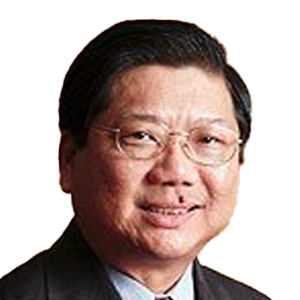 Mr Goh Kim Hock
Managing Director
Chiat Si Industrial Pte Ltd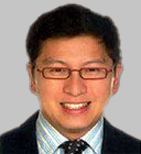 Mr Jamie Teo
CEO
Singapura Finance Ltd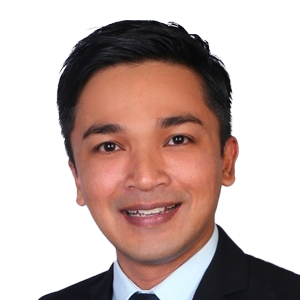 Dr Elmie Nekmat
Associate Professor
Department of Communications and New Media
Faculty of Arts & Social Sciences
National University of Singapore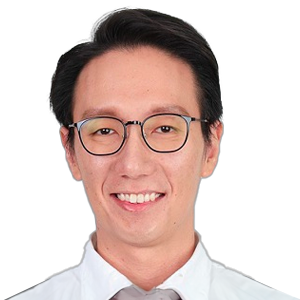 Mr Edward Chia
Managing Director
PlaceM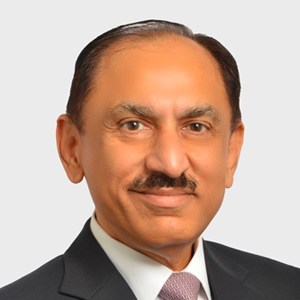 Mr Dhirendra Shantilal
Strategic Advisor
FSG TG Group
Mr Gilbert Tan
Founder
All About People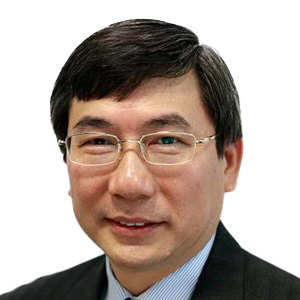 Professor Benedict Koh
Associate Dean
Professor of Finance (Education)
Singapore Management University
Mr Chua Tiow Chye
Deputy Group Chief Executive Officer
Mapletree Investments
Mr Esa Han Hsien Masood
2nd Deputy Secretary
Ministry of Social and Family Development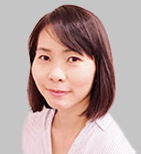 Ms Jan Chua
Coordinating Divisional Director
Higher Education Group
Ministry of Education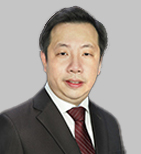 Mr James Teo Wee Wee
Managing Director
All Best Air-Conditioning Group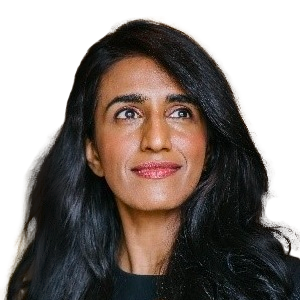 Dr Ayesha Khanna
CEO
ADDO AI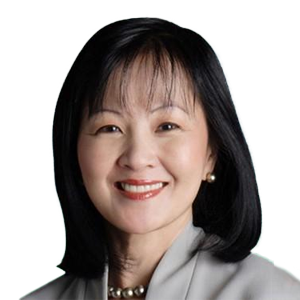 Ms Pauline Goh
Chairman, South East Asia
CBRE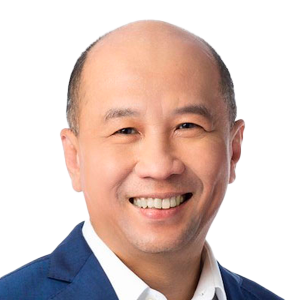 Mr Yuen Kuan Moon
Group Chief Executive Officer
Singtel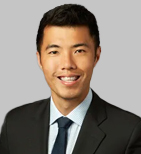 COL Phua Jia Kai
Director
Defence Policy Office
Ministry of Defence
1. Board members who have served more than 10 years
Mr Tang Kin Fei, Mr Goh Kim Hock and Mr Jamie Teo have served more than ten years since their first appointment to the Ngee Ann Polytechnic Council. Mr Tang Kin Fei served as a member in 2010 before assuming the appointment of Chairman of the Council in 2011. Mr Goh Kim Hock and Mr Jamie Teo are representatives nominated by The Ngee Ann Kongsi Committee of Management, which reviews their appointments at the end of each Council term.
2. Attendance at Meetings
Council Members' attendance at Council and Committee meetings in FY2022 is set out in the table below.
Council Members
Number of meetings attended in FY2022
Council
Audit & Risk Committee
Digitalisation Committee1
Investment Committee
Mr Tang Kin Fei (Chairman)
First Appointed in 2010
5 / 5
2/2
Mr Willie Tan (Deputy Chairman)
First Appointed in 2019
5/5
3/3
Mr Lim Kok Kiang
First Appointed in 2021
5/5
2/2
2/2
Mr Goh Kim Hock
First Appointed in 2001
0/5
Mr Jamie Teo
First Appointed in 2006
2/5
1/3
Mr Dhirendra Shantilal
First Appointed in 2015
3/5
Mr Edward Chia
First Appointed in 2017
3/5
Dr Elmie Nekmat
First Appointed in 2017
4/5
Mr Gilbert Tan
First Appointed in 2017
1/5
1/3
Professor Benedict Koh
First Appointed in 2019
4/5
3/3
2/2
Mr Chua Tiow Chye
First Appointed in 2019
4/5
2/2
Mr Esa Han Hsien Masood
First Appointed in 2019
3/5
2/3
Ms Jan Chua
First Appointed in 2019
3/5
Mr James Teo Wee Wee
First Appointed in 2019
4/5
2/2
Dr Ayesha Khanna
First Appointed in 2021
4/5
1/2
Ms Pauline Goh
First Appointed in 2021
4/5
3/3
Mr Yuen Kuan Moon
First Appointed in 2022
5/5
2/2
COL Phua Jia Kai
First Appointed in 2022
2/5
1 The Digitalisation Committee also comprises external members, RADM Aaron Beng, Chief of Navy, MINDEF, Mr Ramakrishna Purushotaman, Senior Advisor of CIO Academy Asia, and Ms Siew Yim Cheng, Group Chief Digital Officer of ComfortDelgro Corp Ltd.
3. Remuneration Matters
The Council members do not receive remuneration for serving on the Ngee Ann Polytechnic Council.
---
Senior Management
As of 1 April 2023
Executive Committee
Mr Lim Kok Kiang
Principal & CEO
Ms Looi Mei Fong
Deputy Principal
Mr Mah Wee Beng
Deputy Principal & Registrar
Mrs Tay-Tok Seok Ling
Chief Financial Officer and Senior Director, Planning & Strategy
Mrs Tang-Lim Guek Im
Senior Director, Student Life
Mrs Anna Yap-Too Siew Hong
Senior Director, SkillsFuture
Mrs Tiew-Teo Hui Leng
Senior Director, People Cluster
Mr Patrice Choong
Senior Director, Technology, Innovation & Entrepreneurship
Academic Directors
Mr William Lim Wei Kiat
Director, School of Business & Accountancy
Mrs Pang-Eng Peck Hong
Director, School of Design & Environment
Ms Ng Ker Wei
Director, School of Engineering
Ms Tan Wei Lian
Director, School of Engineering
Ms Jacqueline Tan
Director, School of Film & Media Studies
Dr Phang Chiew Hun
Director, School of Health Sciences
Ms Lynn Fong
Director, School of Humanities & Social Sciences
Mr Patrice Choong
Director, School of InfoComm Technology
Mr Subrata Chanda
Director, School of Life Sciences & Chemical Technology and Principal Technology Strategist
Mr Lawrence Lai
Director, School of Interdisciplinary Studies
Ms Christy Chung
Director, CET Academy
Non-Academic Directors
Ms Nancy Tan
Director, Academic Affairs & Planning Office
Ms Shirley Williams
Director, Centre for Learning & Teaching Excellence
Mr Brendon Lam
Director, Computer Centre
Ms Sheryl Sim
Director, Corporate Communications Office
Dr Jason Tang
Director, Environmental & Water Technology Centre of Innovation
Mr Alan Thng
Director, Estate, Eco & Safety Office
Ms Eng Mui Hong
Director, Human Resource & Organisational Development Office
Ms Angela Wee
Director, Library
Ms Louisa Lau
Director, Office of Immersion & Careers
Dr Joyce Tang
Director, Office of Service-Learning
Ms Sandra Toh
Director, Planning & Risk Management Office
Mr Simon Tan
Director, Student & Alumni Services Office
Ms Fa'izah Binte Ishak
Director, Student Development Office
Ms Tan Ching Ching
Director, The Sandbox
Ms May Goh
Head, Internal Communications
Corporate Communications Office
Ms Shirley Chong
Head, Facilities Management
Estate, Eco & Safety Office
Mrs Anna Irene Wong-Yeow
Head, Global Innovation Alliance Office and Startup Ecosystem
The Sandbox
---
Council's Committees
For the period from 1 April 2022 to 31 March 2023
Administration Committee
Chairman
Mr Tang Kin Fei
Deputy Chairman
Mr Willie Tan
Members
Mr Lim Kok Kiang
Mr Goh Kim Hock
Mr Dhirendra Shantilal
Mr Gilbert Tan
Mr Esa Han Hsien Masood
Ms Jan Chua
Ms Pauline Goh
Mr Yuen Kuan Moon
Audit and Risk Committee
Chairman
Mr Willie Tan
Members
Mr Jamie Teo
Mr Gilbert Tan
Professor Benedict Koh
Mr Esa Han Hsien Masood
Ms Pauline Goh
Education Fund Management Committee
Chairman
Mr Edward Chia
Deputy Chairman
Dr Elmie Nekmat
Members
Mr Lim Kok Kiang
Mr Jamie Teo
Ms Jan Chua
Mr Mah Wee Beng
Investment Committee
Chairman
Mr Tang Kin Fei
Members
Mr Lim Kok Kiang
Professor Benedict Koh
Mr Chua Tiow Chye
Mr James Teo Wee Wee
Mr Yuen Kuan Moon
Digitalisation Committee
Chairman
RADM Aaron Beng (external member)
Members
Mr Lim Kok Kiang
Dr Ayesha Khanna
Mr Ramakrishna Purushotaman (external member)
Senior Advisor
CIO Academy Asia
Ms Siew Yim Cheng (external member)
Group Chief Digital Officer
ComfortDelgro Corp Ltd
Mr Mah Wee Beng
Deputy Principal Ngee Ann Polytechnic
Staff Disciplinary Committee
Chairman
Mr Dhirendra Shantilal
Members
Ms Doreen Loh (external member)
Director (Human Resources)
Singapore Institute of Technology
Ms Low Wan Ve (external member)
Director, Human Capital Management
Health Sciences Authority
Student Appeal Committee
Chairman
Dr Elmie Nekmat
Members
Dr Ayesha Khanna
COL Phua Jia Kai
---
Advisory Committees
From 1 April 2022 to 31 March 2023
School of Business & Accountancy
Chairman
Prof Ho Yew Kee
Associate Provost (SkillsFuture)
Cluster Director, Design and Specialized Businesses
Singapore Institute of Technology
Member-cum-Secretary
Ms Teo Hui Leng
Director, School of Business & Accountancy
Ngee Ann Polytechnic
Members
Mr John Ho Chi
Partner, IT Consulting
Ernst & Young Advisory Pte Ltd
Mr Roderick Chia
Founder and Chairman
rodVENTURE
Mr Steven Seet
Chief Operating Officer
Strange Universe Technology Ltd
Mr Thomas Sim Kiang Lee
Group Chief Executive Officer
The Topocean Group, Singapore
Mr Kevin Cheong
Managing Partner
Syntegrate LLP
Mr Gary Chong Pooi Lon
Director, Wholesale Banking Risk
ING Bank N.V. Singapore Branch
Ms Evangeline Chua
Chief People Officer
Government Technology Agency
Ms Kok Moi Lre
Partner, Accounting Technical Leader
PricewaterhouseCoopers LLP
Mr Law Yock Song
Co-Founder & Chief Operating Officer of Questeon Pte Ltd
Head of Partnerships & Business Development of Tribe Pte Ltd
Mr Yeo Zhanyao Morgan
Director
Roger & Sons Pte Ltd
School of Design & Environment
Chairman
Mr Chua Tiow Chye
Deputy Group Chief Executive Officer
Mapletree Investments Pte Ltd
Deputy Chairman
Mr Cheng Tai Fatt
Managing Director
Senior Consultant for Digitalisation
Building and Construction Authority
Member-cum-Secretary
Mrs Pang Peck Hong
Director, School of Design and Environment
Ngee Ann Polytechnic
Members
Mr Theodore Chan
Director
CIAP Architects Pte Ltd
Mr Harold Lee Hock Beng
Vice President of Facilities
Marina Bay Sands Pte Ltd
Mr Albert Foo Cheur Wee
General Manager, Asset Management
Keppel Land International (Management) Pte Ltd
Mr Jeremy Sun
Director
Orcadesign Consultants Pte Ltd
Ms Ong Eng Hwee
Director of Human Resources
Singapore Marriott Tang Plaza Hotel
Dr Jeffrey Tzu Kwan Valino Koh
Partner & Director
Chemistry
Ms Joelle Chen
Sustainability Director, Singapore
Lendlease
School of Engineering
Chairman
Mr Peter Ho
Chief Executive Officer
HOPE Technik Pte Ltd
Deputy Chairmen
Mr Kng Meng Hwee
Deputy Chief Executive
Industry Regulation Division
Energy Market Authority of Singapore

Professor Yue Chee Yoon
Director
NUS Enterprise
National University of Singapore
Member-cum-Secretary
Mr Peter Liang Yee Siong
Director/Engineering (Academic)
School of Engineering
Ngee Ann Polytechnic
Members
Adjunct Prof Aziz Amirali Merchant
Executive Director, Keppel Marine & Deepwater Technology
(Technology units under Keppel Offshore & Marine Pte Ltd)
Dr Cheah Kok Beng
Deputy Executive Director
S&A+ Impact Creation and Corporate Services
Singapore Institute of Manufacturing Technology (SIMTech)
Prof Choo Yoo Sang
Director (Special Duties)
Technology Centre for Offshore & Marine, Singapore
Dr Patrick Chua
Associate Professor, Engineering Cluster
Singapore Institute of Technology
Mr Goh Hock Nguan
Asst Vice President, Environment
PSA Corporation Ltd
Dr Han Boon Siew
Director, SHARE@NTU
Chief Information Officer, Asia Pacific
IT & Digitalization
Schaeffler (Singapore) Pte Ltd
Mr Eugene Heng
Founder & CEO
Waterways Watch Society
Mr Kim Peng Hoe Eric
Head, Group Biomedical Engineering
National University Health System
Mr Leo Jeoh
Head of UTM Lab
Airbus Urban Air Mobility
Airbus Singapore Pte Ltd
Mr Lieu Yew Fatt
Managing Director
Omron Electronics Pte Ltd
Mr Simon Kuik
VP and Head of Research & Development
Sembcorp Marine Ltd
Mr Tan Boon Kuan
Director, Service, Retrofit & Solutions
Global Commercial HVAC, Carrier Corporation
Carrier Singapore Pte Limited
Mr Tan Kee Siew
Director
Rotary Switchgear & Testing Pte Ltd
Mr Koh Chan Tia
EVP/Head, International Marketing & Business Development
EVP/Head, Mobility (Rail & Road), Urban Solutions
ST Engineering Advanced Networks & Sensors Pte Ltd
Mr Lawrence Pek
Secretary General of SMF
Singapore Manufacturing Federation (SMF)
Prof Pey Kin Leong
Associate Provost (Undergraduate Studies and SUTD Academy)
Singapore University of Technology and Design
Mr Sia Kheng Yok
Chief Executive
Association of Aerospace Industries (Singapore)
Mr Ng Kee Wan
Director/Engineering (Planning, Admin and Development), School of Engineering
Ngee Ann Polytechnic
School of Film & Media Studies
Chairman
Mr Eugene Wee
Chief Customer Officer
Singapore Press Holdings
Co-Chairman
Mr Kwan Chong Wah
Founder/Chief Executive Officer
Acorn Marketing & Research Consultants Pte Ltd
Member-cum-Secretary
Ms Jacqueline Tan
Director, School of Film & Media Studies
Ngee Ann Polytechnic
Members
Mr Vikram Bansal
Director, Marketing Science
Facebook
Mr Paul Soon
CEO, MLG SE Asia
MullenLowe Group Singapore
Ms Angeline Poh
Chief Customer and Corporate Development Officer
MediaCorp Pte Ltd
Mr Joachim Ng
Director, Singapore Film Commission
Infocomm Media Development Authority
Mr Anthony Chen
Director/Producer
Giraffe Pictures
Mr Ng Say Yong
Chief Creative Officer
MM2
Ms Dawn Lee
Head of Partner Marketing (SEA)
Netflix
Mr Daniel Yong
Director, Global Media
Marina Bay Sands
Ms Lau Joon-Nie
Director, Asia
WAN-IRFA
Mr Freddie Yeo
Chief Operating Officer
Infinite Studios
Mr Daniel Loh
Technical Director
The Star Performing Arts Centre
School of Health Sciences
Chairman
Dr Lam Pin Min
Chief Executive Officer
Eagle Eye Centre Pte Ltd
Deputy Chairperson
Ms Paulin Koh
Chief Nursing Officer, Ministry of Health
Registrar, Singapore Nursing Board
Member-cum-Secretary
Dr Phang Chiew Hun
Director, School of Health Sciences
Ngee Ann Polytechnic
Members
Adj A/Prof Yong Keng Kwang
Group Chief Nurse
National Healthcare Group Member
Adj A/Prof Tracy Carol Ayre
Group Chief Nurse
Singapore Health Services
Ms Alice Phua Mui Liang
Director, Nursing Services
St Luke's Hospital
Ms Lim Voon Hooi
Chief Nurse
National Healthcare Group Polyclinics
Ms Shirley Loh
Associate Director
Professional Education & Development
Johnson & Johnson Vision SEA
Mr Ryan Tay Hsiung Jren
Principal Optometrist
National Healthcare Group Eye Institute @ Tan Tock Seng Hospital
Mr Bernard Yang Kong Kai
Managing Director
Nanyang Optical Pte Ltd
Dr Catherine Koh (from 15 Aug 2022)
Head, Community Nursing
National University Health System
School of Humanities & Social Sciences
Chairman
Associate Professor Tan Wee Liang
Associate Professor, Strategic Management
Lee Kong Chian School of Business
Singapore Management University
Member-cum-Secretary
Ms Lynn Fong
Director, School of Humanities & Social Sciences
Ngee Ann Polytechnic
Members
Chang Long Jong
Group CEO
MM2 Asia Ltd
Debbie Andrade
Board Member
Pangdemonium Theatre Company
Gerard Ee Huck Lian
Executive Director
Beyond Social Services
Assoc Prof Levan Lim Heng Fook
Associate Professor, Psychology and Child & Human Development Academic Group
National Institute of Education, Nanyang Technological University
Ms Loh Woon Yen
Managing Editor, Chinese Media Group and Head of Business Operations, Media Group
Singapore Press Holdings
Ms Yang Mei Ling
Director (Corporate Communications), Communications Group
People's Association
Mrs Wai Yin Pryke
Director, Education and Community Outreach
National Heritage Board
Mr Ngoh Choon Ho
Principal Consultant
Chinese Development Assistance Council
Ms Denise Low
Director, Service Development and Coordination Division
Ministry of Social and Family Development
Ms Liang Yi
Deputy Director
Business China
Ms Karen Lee
Director, Partnership Lab
National Youth Council
School of InfoComm Technology
Chairperson
Ms Siew Yim Cheng
Group Chief Digital Officer
ComfortDelGro Corporation Limited
Deputy Chairman
Mr Tan Yuh Woei
General Manager
Mandiant – ASEAN
Member-cum-Secretary
Mr Patrice Choong
Director, School of InfoComm Technology
Senior Director, Technology, Innovation & Entrepreneurship
Ngee Ann Polytechnic
Members
Mr Randy Tan
Founder & CEO
Red Dot Payment – A PayU Company
Mr Ng Teow Khoon
Chief Executive Officer
Side Effects Asia Pacific Pte Ltd
Prof Theng Yin Leng
Professor & Director
Centre of Healthy and Sustainability Cities, Wee Kim Wee School of Communication and Information
Research Director
Research Strategy & Coordination Unit, President's Office
Acting Executive Director
Ageing Research Institute for Society and Education
Nanyang Technological University
Mr Alvin Tan
Group CIO, MCI Cluster Director
GovTech
Ms Catherine Khaw
Director and Founder
Data & Analytics Capitals Pte Ltd
Mr Tan Chang Huong
Managing Director
Hitachi Vantara Pte Limited
Ms Cherilyn Tan
Chief Executive Officer
AsiaLawNetwork.com and Tessaract Technologies (tesseract.io)
Mr Benjamin Mah
Head of Strategy & VC/PE Practice
Oracle Netsuite, Asia Pacific & Japan
Ms Dorcas Tan
Director of Human Capital Division
InfoComm Media Authority Development Singapore
School of Life Sciences & Chemical Technology
Landscape Design & Horticulture
Chairman
A/Prof Dr Tan Puay Yok
Chief Science & Technology Officer, and Group Director, Singapore Botanic Gardens
National Parks Board
Member-cum-Secretary
Mr Subrata Chanda
Director, School of Life Sciences and Chemical Engineering
Ngee Ann Polytechnic
Members
Mr Michael Teh
Managing Director
Nature Landscapes Pte Ltd
Ms Helen Smith-Yeo
Principal
Sitetectonix Pte Ltd
Mr Khaja Nazimuddeen Abdul Hameed
General Manager (Horticulture)
Changi Airport Group
Ms Poh Bee Ling
Director
Agri-Technology & Food Innovation Dept
Urban Food Solutions Division
Singapore Food Agency
Mr Boo Ghim Yew (from 1 July 2022)
Director
Arbsolutions Asia Pte Ltd
Mr Choo Jun Wei (from 1 July 2022)
Executive Director
Mao Sheng Quanji Construction Pte Ltd
Mr David Chua Eng Kee (from 1 July 2022)
Managing Director
Christensen Irrigation (S) Pte Ltd
Mr Edwin Ong (from 1 July 2022)
Director & Founder
Arianetech Pte Ltd
Ms Lena Quek Poh Lian (from 1 July 2022)
Director, Landscape
ONG&ONG Pte Ltd
Life Sciences & Chemical Technology
Chairman
Dr Prasad Kanneganti
Vice President / Site Leader
Tessa Therapeutics Pte Ltd
Member-cum-Secretary
Mr Subrata Chanda
Director, School of Life Sciences and Chemical Engineering
Ngee Ann Polytechnic
Members
Dr Frank Eisenhaber
A*STAR Senior Fellow and Senior Principal Investigator
Bioinformatics Institute and Genome Institute of Singapore
Agency for Science, Technology and Research
Prof Kanaga Sabapathy
Professor and Head
Division of Cellular & Molecular Research
National Cancer Centre Singapore & Cancer and Stem Cell Biology Programme
Duke-NUS Graduate Medical School
Mr How Ti Hwei
Vice President, International Oncology
AstraZeneca Singapore
Mr Lakshmanan Ramasubramaniam
Director
Regional Chemicals Manufacturing
Eastman Chemical Singapore
Mr Hia Yeow Hwee
Regional Director (Quality and PSRA, Asia Pacific)
Croda Singapore Pte Ltd
Mr Tok Chee Ming
Director of Logistics, Global Supply Chain Management
Mitsubishi Chemical Methacrylates Singapore
Ms Angela Koh
Director
Human Resource
Public Utilities Board
Dr Diana Chee
Director
Animal & Veterinary Programme Office
National Parks Board
Assoc Prof Lita Chew Sui Tjien
Group Director
Allied Health, SingHealth
National Cancer Center Singapore
Mr Tan Wee Hock
Chief, Deputy CEO
Environmental Protection's Office
National Environment Agency
Mathematics Education
Chairman
A/Prof Victor Tan
Associate Professor, Department of Mathematics
National University of Singapore
Deputy Chairman
A/Prof Kenneth Sng
Associate Professor
Singapore Institute of Technology
Member-cum-Secretary
Mr Lim Ching Kwang
Capability Group Lead, School of Engineering
Ngee Ann Polytechnic
Members
Mr David Seow
Deputy Director, School of Engineering
Ngee Ann Polytechnic
Mr Linus Low
Deputy Director, School of Engineering
Ngee Ann Polytechnic
Mr Tan Wan Chin
Assistant Director, School of Engineering
Ngee Ann Polytechnic
Ms Charis Tang
Senior Manager, School of InfoComm & Technology
Ngee Ann Polytechnic
Dr Geng Anli
Senior Lecturer, School of Life Sciences & Chemical Technology
Ngee Ann Polytechnic
---
Senate Members
From 1 April 2022 to 31 March 2023
Chairman
Mr Lim Kok Kiang
Principal & CEO
Member-cum-Secretary
Mr Mah Wee Beng
Deputy Principal and Registrar
Members
Ms Looi Mei Fong
Deputy Principal
Ms Tok Seok Ling
Chief Financial Officer
Mrs Tang-Lim Guek Im
Senior Director, Student Life
Mrs Anna Yap-Too Siew Hong
Senior Director, SkillsFuture
Mrs Tiew-Teo Hui Leng
Senior Director, People
Mr Patrice Choong Siat Moy
Senior Director, Technology, Innovation & Entrepreneurship,
Director, School of InfoComm Technology
2nd Director, CET Academy
Mr William Lim Wei Kiat
Director, School of Business & Accountancy
Mrs Pang-Eng Peck Hong
Director, School of Design & Environment
Ms Jacqueline Tan Swee Gek
Director, School of Film & Media Studies
Dr Phang Chiew Hun
Director, School of Health Sciences
Ms Lynn Fong
Director, School of Humanities & Social Sciences
Mr Lawrence Lai
Director, School of Interdisciplinary Studies
Mr Subrata Chanda
Director, School of Life Sciences & Chemical Technology
Ms Christy Chung
Director, CET Academy
Mr Peter Liang Yee Siong
Director, Engineering (Academic)
School of Engineering
Mr Ng Kee Wan
Director, Engineering (Planning, Administration & Development)
School of Engineering
Mr Ng Ker Wei
Director (Designate)
School of Engineering
Ms Tan Wei Lian
Director (Designate)
School of Engineering
Ms Sheryl Sim
Director, Corporate Communications Office
Ms Angela Wee
Director, Library
Ms Shirley A. Williams
Director, Centre for Learning & Teaching Excellence
Dr Joyce Tang
Director, Office of Service-Learning
Mr Henry Aathar Ah Tuk
Academic Staff Representative
Mr Jason Chow Kuo Ming
Academic Staff Representative
---
Full-time Student Enrolment
For the Academic Year 2022/2023
School of Business & Accountancy
Accountancy
500
Banking & Finance
269
Business Studies
683
Common Business Programme
223
International Trade & Business
266
Tourism & Resort Management
216
School of Design & Environment
Design
224
Hotel & Leisure Facilities Management
287
Product Design & Innovation
5
Real Estate Business
212
Sustainable Urban Design & Engineering
2
School of Engineering
Aerospace Electronics
2
Aerospace Engineering
435
Aerospace Technology
1
Automation & Mechatronic Systems
208
Biomedical Engineering
239
Clean Energy Management
6
Common Engineering Programme
437
Electrical Engineering
445
Electronic & Computer Engineering
537
Engineering Science
145
Mechanical Engineering
527
Network Systems & Security
2
Marine & Offshore Technology
170
School of Film & Media Studies
Film, Sound & Video
161
Mass Communication
332
Media Post-Production
168
School of Health Sciences
Health Sciences (Nursing)
8
Nursing
1587
Optometry
122
School of Humanities & Social Sciences
Arts Business Management
125
Community Development
247
Chinese Media & Communication
121
Chinese Studies
146
Early Childhood Development & Education
1379
Early Childhood Education
1
Psychology Studies
1
Tamil Studies with Early Education
68
School of InfoComm Technology
Animation
7
Common ICT Programme
129
Cybersecurity & Digital Forensics
199
Data Science
122
Financial Informatics
79
Immersive Media
176
Immersive Media & Game Design
1
Information Technology
374
School of Life Sciences & Chemical Technology
Biomedical Science
279
Chemical & Biomolecular Engineering
217
Environmental & Water Technology
141
Landscape Design & Horticulture
114
Pharmaceutical Science
153
Veterinary Bioscience
2
---
Top Graduates

From left: Saffron Lim, Ng Yoke Teng, Teo Chun Yi, Lim Cai Qian, Nur Dhalila Binte Mohamad, Vanessa Chan, Ryan Soh, Celest Teo
Saffron Salmah Yen Lim
Diploma in Engineering Science
Ngee Ann Kongsi Gold Medal Award
Lee Kuan Yew Award
Ng Yoke Teng
Diploma in Accountancy
Lien Ying Chow Gold Medal
Ngee Ann Polytechnic Outstanding Achievement Award
Teo Chun Yi
Diploma in Environmental & Water Technology
Lee Kuan Yew Award
Ngee Ann Polytechnic Outstanding Achievement Award
Lim Cai Qian
Diploma in Design
Lee Kuan Yew Award
Ngee Ann Polytechnic Outstanding Achievement Award
Nur Dhalila Binte Mohamad
Diploma in Film, Sound & Video
Ngee Ann Polytechnic Tay Eng Soon Gold Medal
Chan Jia Ying, Vanessa
Diploma in Arts Business Management
Ngee Ann Polytechnic Outstanding Achievement Award
Soh Jin Rong Ryan
Diploma in Electrical Engineering
Ngee Ann Polytechnic Outstanding Achievement Award
Celest Teo Shao Ning
Diploma in Mass Communication
Ngee Ann Polytechnic Outstanding Achievement Award
Elicia Ng
Diploma in Immersive Media
Ngee Ann Polytechnic Outstanding Achievement Award