SCHOOL OF BUSINESS & ACCOUNTANCY
FRESHMEN ORIENTATION
13-14 APRIL 2023
We are excited to have you join our BA family! On behalf of the School of Business & Accountancy (BA) and the BA Student Council, we would like to extend a warm welcome to you. We have put together a 2-day on-campus orientation programme to get you started on your exciting journey in Ngee Ann Polytechnic (NP).

The programme will be held from 13th to 14th April 2023, and is compulsory for all freshmen in the School of BA. Please note that the detailed programme & timings will be confirmed nearer to orientation dates.
DATE
TIME
PROGRAMME
VENUE
13 April 2023
9am to 6pm (TBC)
Welcome Ceremony, CCA Showcase, Orientation Briefings on Academic Matters, Bonding Activities & Campus Tour
NP Campus
14 April 2023
9am to 6pm
(TBC)
Fireside Chat on Student Experiences & Student Wellness, Meet Your Academic Advisor, Bonding Activities and Orientation Finale
NP Campus
Please note that this is a non-residential event.
More Information
Join the BA Class of 2026 Telegram group! Important details and updates on BA Freshmen Orientation will be shared nearer to the orientation dates via the telegram.

Should you need further information about BA and the BA Freshmen Orientation 2023, do refer regularly to the BA Freshmen Orientation Padlet. For further details and information about NP student life, please visit NP website at np.edu.sg/studentlife

Congratulations on making BA the choice of your polytechnic education. We look forward to seeing you in NP Campus on 13th & 14th April 2023.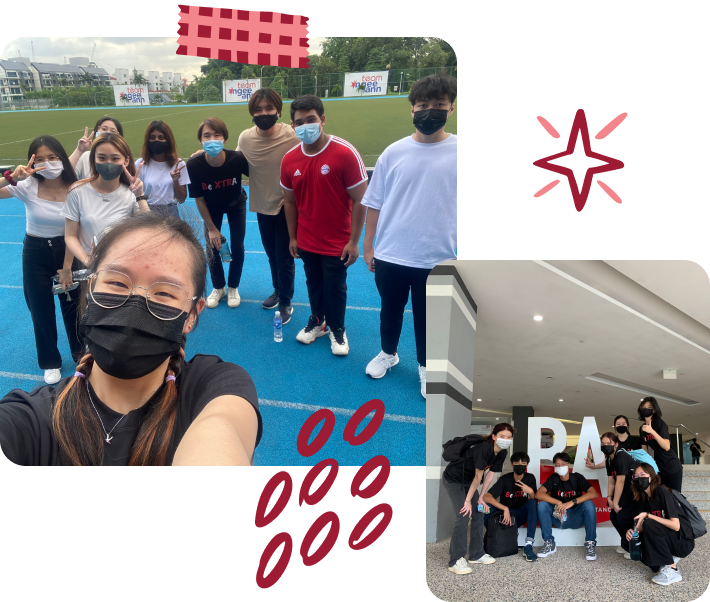 FAQ
If you are unable to attend BA Freshmen Orientation, please inform your Academic Advisor in your CPP or MIP class when the semester starts.
Follow Us on Socials