Our Students

---
WorldSkills Triumphs
NP bagged 4 golds, 1 silver and 2 medallions for excellence at WorldSkills Singapore 2021, a biennial competition which celebrates skills mastery among youths. The gold awards were in the categories of cybersecurity, mobile robotics, mechatronics and water technology. Last year's competition saw more than 160 competitors vying across 19 skills areas.
Bringing Innovation to Public Toilets
For their design of a pandemic-friendly toilet, three students from the School of Design & Environment (DE) walked away with the top prize at the Iloomination competition organised by the National Environment Agency (NEA), which invited tertiary students to re-imagine Singapore's public toilets. Shanice Chong, Kerlyn Yong and Dayne Low competed against more than 50 teams and won with their design, which included unique features such as a sensor-operated toilet cubicle which minimises users' contact with surface and an underground heating mat that keeps the floor clean and dry.
Packaging Designs That Pop
Four DE students – Andrea Tan En Xi, Shanice Chong Hui Li, Chua En Qi, and Xavier Tok Yong En from the Product Design & Innovation course* – won the prestigious Singapore Packaging Star Awards in the Student Sales and Display Category for their creative packaging designs. They went on to win the Asia Star Awards and two of the students, Andrea and Shanice, also took part in the Worldstar Packaging Awards where they received a certificate of recognition.
*now renamed as Diploma in Design
Young Entrepreneur Empowers Doctors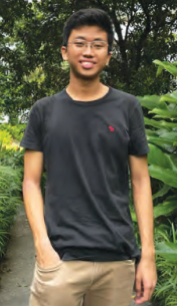 Information Technology student Kazel Koh En Yang from the School of InfoComm Technology (ICT) took home the bronze award in the National Youth Entrepreneurship Awards 2021. The award recognises his efforts as a co-founder of the health tech start-up CyberLife AI, which builds automation technology to empower healthcare professionals to boost their productivity and better serve patients. For instance, since January, it has been collaborating with ophthalmologists from the National University Hospital to test the efficacy of virtual assistants in detecting acute eye emergencies.
Mozzie Traps Made Smarter
Students from the School of Engineering (SOE) found a way to make it hassle-free to maintain Gravitraps, which is used by the NEA to lure Aedes mosquitoes to lay eggs in a hay infusion solution and snare them on their sticky inner linings. They developed a Smart Gravitrap Monitoring System which transforms the Gravitrap into a smart Internet of Things device which can send email notifications to alert users when the solution is running low or when something is trapped in the sticky inner lining. The system won a gold award in the polytechnic and junior college category in the Biomedical Engineering Society 14th Scientific Meeting Design Challenge.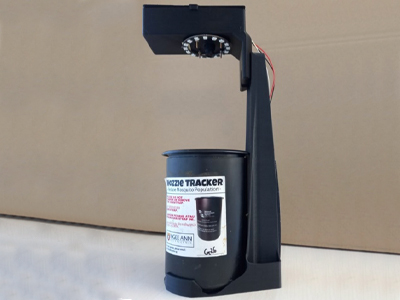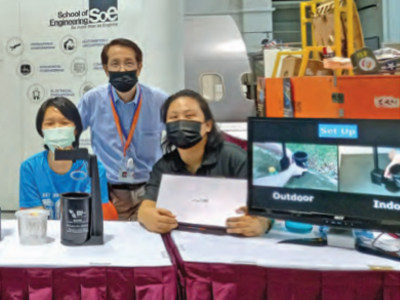 Mastering the Chinese Language
Chinese Studies students from the School of Humanities & Social Sciences (HMS) won top prizes in the Chinese Bridge (Hanyu Qiao) Chinese Proficiency Competition, an international competition for foreign students to demonstrate their mastery of Chinese language and culture. Student Christmin Kua Li Wen came in first and was also the second most popular candidate in the internet voting segment. She was awarded a scholarship to study in China for a semester. Her course mates also won awards in the same contest: Chong Bei Zhen bagged second prize while Anson Khoo Ann Sim, Trinity Tan Pei Xuan and Vanessa Thew received merit awards.
Best IHL Recycler
A feather was further added to our sustainability cap when our students were crowned the best IHL (Institutes of Higher Learning) Recycler in the Ready, Set, Recycle challenge held by the National Environment Agency across all polytechnics and Institute of Technical Education.
Our Alumni

---
Scholastic Achievements
Many among our alumni went on to achieve stellar academic successes, scoring prestigious scholarships for their degree pursuits locally and overseas.
Three students were awarded the Public Service Commission (PSC) Scholarship last year: Accountancy graduate Lee Koh Chin from the School of Business & Accountancy (BA) is studying accountancy at the National Technological University (NTU), Nursing graduate Fiqri Nur Haziq Abu Bakar from the School of Health Sciences (HS) is pursuing a degree in social work and public health at the National University of Singapore (NUS) and InfoComm Technology (ICT) graduate Tan Hui Xuan is studying computer science at NUS.
Two students received the Enterprise Singapore (ESG) Global Executive Scholarship: BA alumna Pearlyn Koh Kai Xin, from the Business Studies course, will be pursuing business administration at NUS Business School while Chinese Studies graduate Venus Siao Jiah Ernn from the School of Humanities & Social Sciences (HMS) will be taking up a bachelor of arts degree in Chinese at NTU.
Engineering Science graduate S Suren and ICT graduate Bryan Seah Yu Ke won scholarships from the Singapore Armed Forces to study electrical and electronic engineering at NTU and computer science at Singapore Institute of Technology respectively. Another Engineering student Ezra Daniel Faizal received the local merit scholarship from the Singapore Civil Defence Force for his business administration (accountancy) studies at NUS while Hotel & Leisure Facilities Management graduate Rikchel Lim from the School of Design & Environment (DE) won the Singapore Management University Merit Scholarship for her business management studies at the university. Another DE alumnus Lau Jun Liang, who completed a doctorate in engineering product development at the Singapore University of Technology & Design, was awarded a PhD fellowship from the university.
Mass Communication graduate Shermaine Tay Wan Jie from the School of Film & Media Studies (FMS) clinched the Information Service Scholarship under the Ministry of Communications and Information to major in political science at Columbia University in New York City. Another FMS alumnus Lim Chia Wei received the ESG Global Executive Scholarship to take up public policy and global affairs at NTU.
Our Optometry graduate Amanda Lim from the Class of 2016 did us proud with her sterling results in NUS. She graduated with a Bachelor of Science in Nursing (Hons) at the top of her cohort, bagging a string of awards including the Lee Kuan Yew Gold Medal, Lilly Medal & Prize in Pharmacology and Singapore Nurses Association Medal and Prize in Nursing.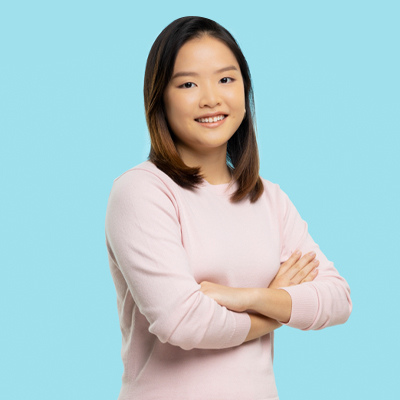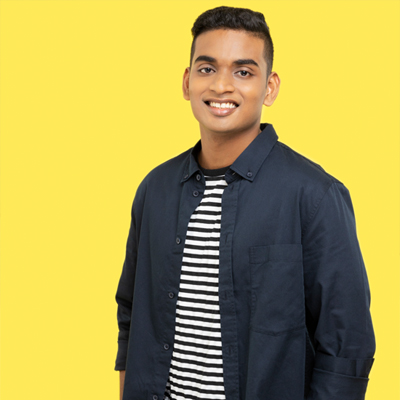 Made it to Medical School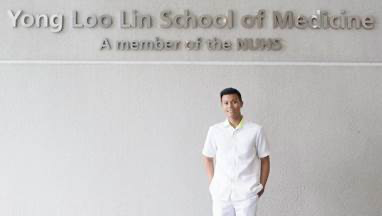 Muhammad Afiq Nabil Bin Atiman and Natalie Kui from the School of Health Sciences blazed a trail by being the first two NP nursing graduates to be offered places in NUS Yong Loo Lin School of Medicine.

Five students from the School of Life Sciences & Chemical Technology (LSCT) also made it to the NUS Yong Loo Lin School of Medicine. They are Biomedical Science graduates, Sarah Ng Li Xin and Zenia Tan Yan Ru, and Pharmaceutical Science students Michelle Yeo Sui Lyn, Choo Hui Min and Claudia Heng.
Fifth Oscar-Winning Film Under His Belt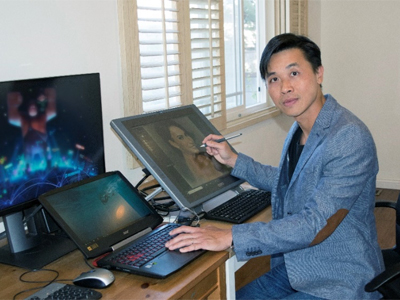 Disney's Encanto, a movie that Film, Sound & Video alumnus Roger Lee worked on, won the Best Animated Feature at the 94th Academy Awards. This is Lee's fifth Oscar-winning film, after the four other household Disney hits: Zootopia, Big Hero 6, Frozen and Rango. Roger has been working variously as a lighting artist, a director of cinematography, a lighting supervisor and a lighting lead at The Walt Disney Animation Studios since 2012.
Sleep Well with Eclipur Design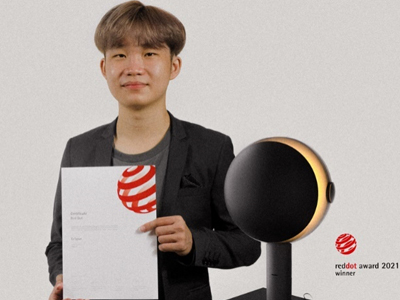 DE alumnus David Ng Xian En topped the Design Concept competition in the Red Dot Design Award 2021, one of the world's largest design competitions, for his design Eclipur, which helps people suffering from sleep-related conditions. The product, which comes with a companion app, features a nebulising diffuser, speaker, and 'breathing' lights to allow users to relax using their senses of smell, hearing and sight. The diffuser vaporises essential oils, while the speaker and breathing lights provide relaxation. Users can also experience an 'eclipse' at night when the lid closes on the light source.
Our Staff

---
Energy Efficiency Advocates
Combining buildings to share a chiller plant system, introducing more naturally ventilated spaces and adopting the use of solar panels – these are just some examples of the innovative energy solutions we have come up with at NP. For our commitment to energy management efforts and being proactive in being energy efficient, we clinched the Best Energy Efficiency Practices in the Public Sector Award at the Energy Efficiency National Partnership Awards 2021 in October.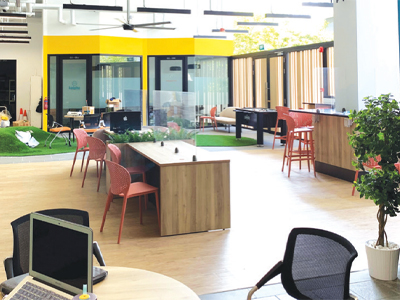 Dared To Do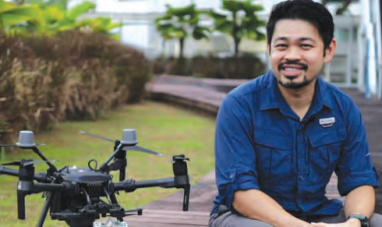 NP lecturer Scottz Lip, an assistant director from LSCT, won the "Exemplary Innovator Award" at the Public Sector Transformation 2021 Awards for pushing the envelope of innovation with his products and promoting collaboration between NP staff and students with external parties to find creative solutions to common problems.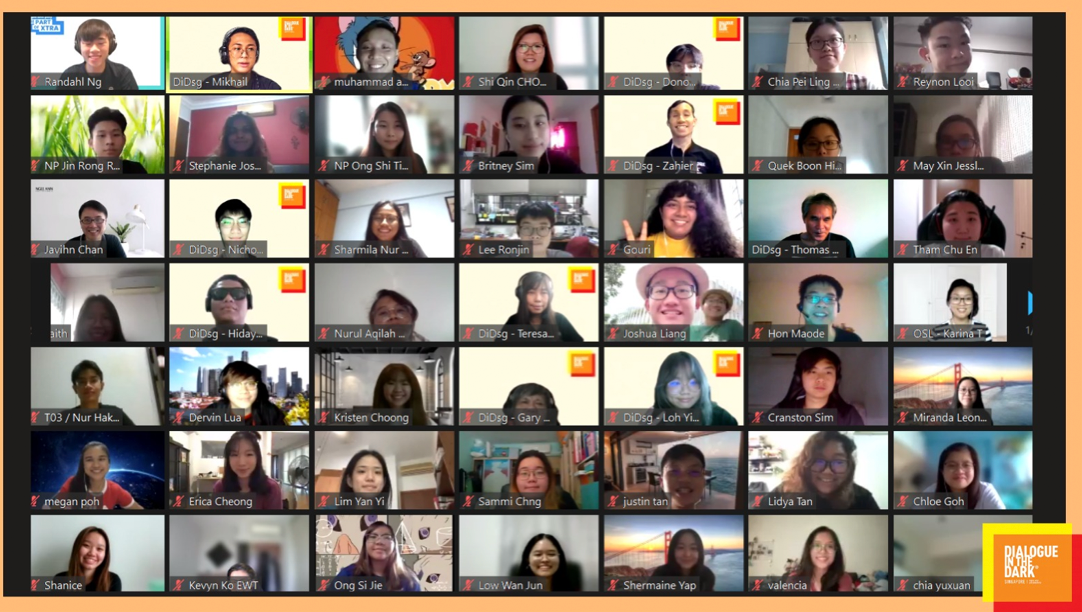 At the same award ceremony, Dialogue in the Dark Singapore, a collaboration between NP and Dialogue Social Enterprise, also bagged the "Dare to Do Award" for taking the bold step to pivot online during the pandemic with a one-of-its-kind programme called Spotlight on the Blind. Spotlight is designed to develop empathy and foster inclusion through engaging videos, interactive activities and open dialogues led by vision-impaired facilitators.
Industry-Ready Through Hackathons
To break the silo learning mentality and integrate classroom learning with real-world applications, four staff from the School of Business & Accountancy used a hackathon as a teaching and learning strategy to assess final-year Business Studies diploma students specialising in the human capital management option. Through the hackathon, students showed companies that they can conceptualise an idea to address their needs, and in the process, they also developed work-ready skills and honed 21st century competencies to better prepare themselves for the human resource profession. For their idea, Ho Wei Yee, Tay Chin Chin, Jocelyn Soh and Andy Lim won the bronze award at the MOE Innergy Awards 2021.
Exemplary Educator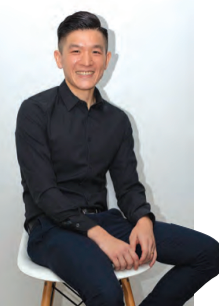 Course chair of the Diploma in Design course Jason Khiang was named a finalist for the President's Award for Teachers (IHL category), one of the highest accolades for educators. Jason was the force behind NP's interdisciplinary Diploma in Design which was offered to students from Academic Year 2020 and anchored on creating impactful learning projects with industry and community partners. Design students not only picked up domain design skills but also acquired perseverance and civic-mindedness when serving the community. Jason and his team also exposed their students to entrepreneurship and guided them to commercialise products with companies such as Scanteak, Cellini and Semicolon Works.
Piloting AI Marker Wins Award
For piloting an AI Marker which digitalises paper-based mock tests so that students can have more practice to better prepare for high-stake exams, a project team from the School of Health Sciences (HS) received the 2021 eLearning Forum Asia Technology Innovation Award. The marker uses AI-based learning algorithms which allow students to have more non-graded practices and the flexibility to learn at their own time with individualised feedback. It was piloted in two Nursing Science modules with good results, with students using the AI markers scoring pass rates of more than 99 per cent.
HIRO to the Rescue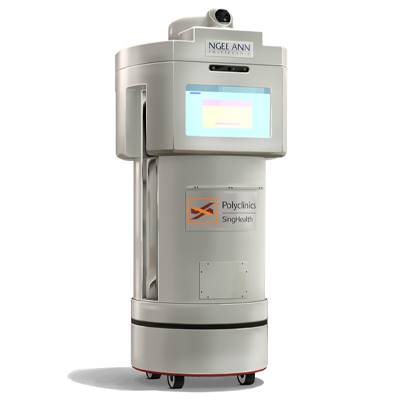 HIRO, a disinfection-cum-safe distancing robot, is a collaboration between NP and SingHealth Polyclinics. A robot which uses UV-C light to disinfect the environment, including blind spots and hard-to-reach areas like ceilings, won NP the Singapore Recognition of Excellence awarded by OpenGov Asia. Called HIRO, or Healthcare Assistive Robot for Frontline Infection Control, the robot also doubles up as a safety ambassador and was jointly developed by NP's SOE, HS, LSCT and SingHealth Polyclinics. It is now on trial at Tampines polyclinic.