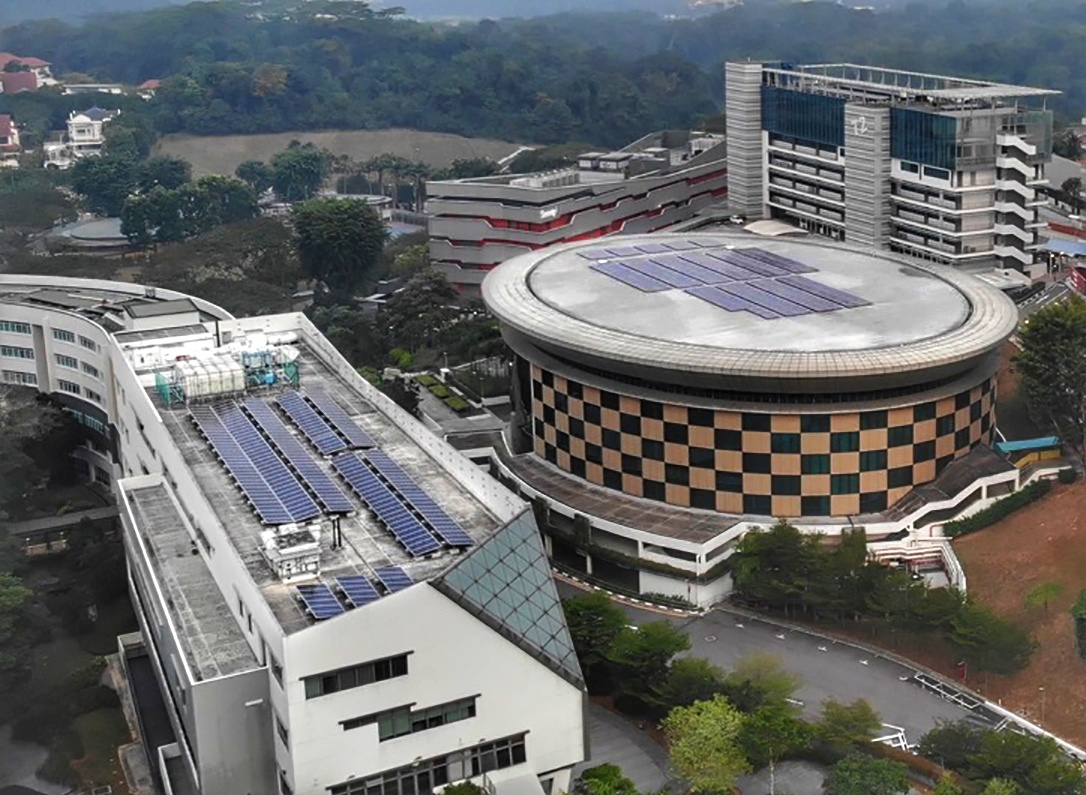 Green Energy @Blk 39
What you see at Blk 39 are the first-generation solar panels installed in 2008. NP was also the first polytechnic to take part in the SolarNova programme led by the Economic Development Board and Housing & Development Board to install solar panels to generate clean energy. Funded by the National Clean Energy Research Programme, NP's Solar Technology Centre was installed with 5 types of solar panels to evaluate the performance and characteristics of different solar photovoltaic modules under tropical weather conditions, such as rainfall, relative humidity, ambient temperature and irradiance of sunlight. The center also promotes R&D, training and public education in clean energy technologies.
NP has moved on and we now have more than 4,000 solar panels installed on 60% of the available rooftops of our buildings. These panels generate renewable energy and it accounts for about 7% of NP's overall energy usage. Since commissioning in 2021, it has reduced NP's carbon footprint by the equivalent of planting 90,000 trees!
A few steps away, you can find the parking bay of MooVita, a self-driving bus that is powered by clean energy to fetch students around NP. NP is proud to be the first polytechnic that deploys an electric autonomous minibus on campus.